Blue Jays showcase finished Rogers Centre renovations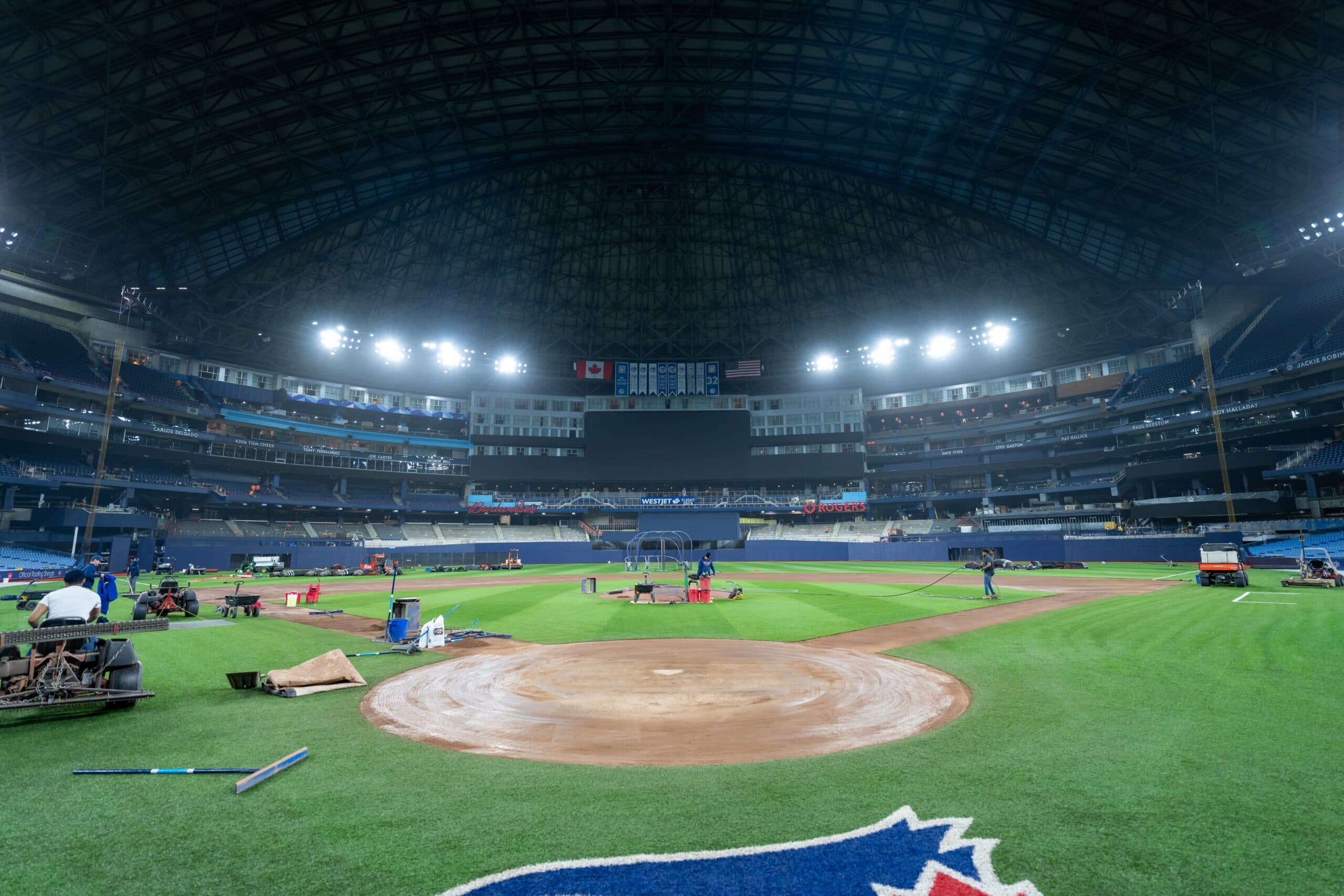 Photo credit:Blue Jays PR
The Toronto Blue Jays won in two separate cities on Thursday: on the road in Kansas City and at home as they unveiled the completed renovations at the Rogers Centre.
It was an off-season of upgrades for the Blue Jays, both from a roster construction standpoint and involving their home ballpark, which took centre stage in a red-carpet event prior to Thursday's contest against the Royals.
Those in attendance included local media members, team president and CEO Mark Shapiro, chair of the Blue Jays Edward Rogers and Rogers president and CEO Tony Staffieri.
Phase 1 of the stadium's $300-million renovation project focused on the outfield section, particularly enhancing the fan experience. As part of that, the Blue Jays have introduced four new neighbourhoods, starting with the "Corona Rooftop Patio" in right field.
The new social area is located in the 500 level and features many different seating options.
Then, across the way is the "Park Social" that overlooks left field in the 500 and 200 levels. It is a two-tier, family-oriented area with games and unique food options for everyone.
Now let's head down to the 100 level, where we'll find "The Catch Bar" located beyond the right field wall. There, you'll be able to grab any kind of beverage – alcoholic or non-alcoholic – to your choosing.
The best part, however, is how close the bleachers are to the opposing team's bullpen. That will be great for Blue Jays fans, especially when AL East Division rivals come to town.
Lastly, "The Stop" is a new bar that integrates the city's transportation system into a stop-and-go area for fans to purchase drinks without missing much of the action.
The "WestJet Flight Deck," of course, wasn't left out of the design process and now features an updated look along with a few games.
The Blue Jays begin a three-game series against the Los Angeles Angels on Friday before returning home for Tuesday's highly-anticipated home opener versus the Detroit Tigers.
---