Bo Bichette and Matt Chapman were pulled from Sunday's game with injuries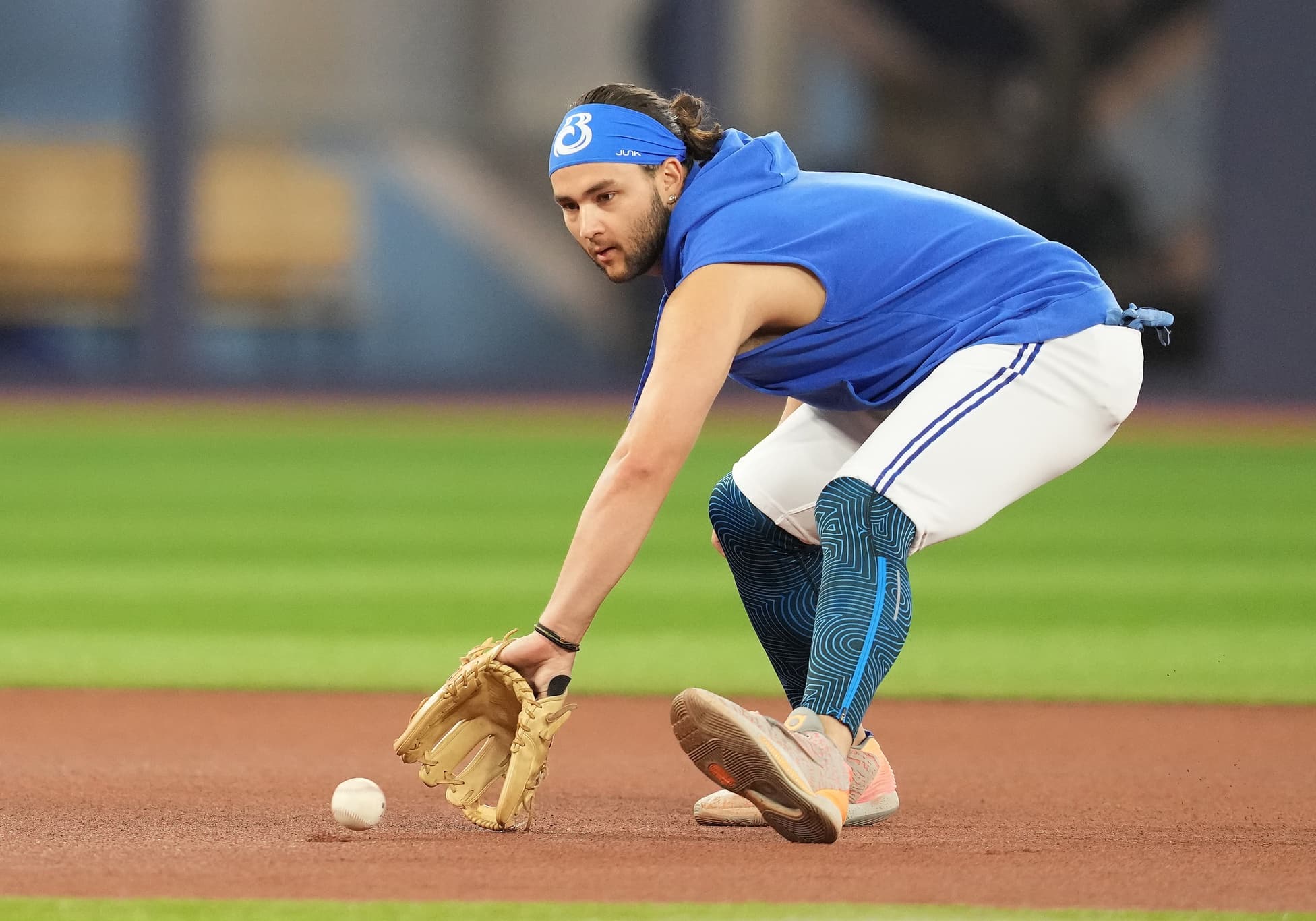 Photo credit:© Nick Turchiaro-USA TODAY Sports
Well, that's not what you want to see.
On Sunday afternoon, Bo Bichette was pulled from the game after running out a ground ball in the fifth inning. Later, it was reported by Sportsnet's Arden Zwelling that it was due to right quad tightness, and not the knee. Shortly after, Matt Chapman was also pulled from the game due to middle finger inflammation 
As you may remember, Bo Bichette spent nearly three weeks on the injured list, forcing the Blue Jays to trade for Paul DeJong. Thankfully, it's not the knee acting up, and hopefully he'll avoid an injured list stint.
Bichette has been the best Blue Jays hitter this season, as he's slashing .314/.344/.488 with 18 home runs in 506 plate appearances for a 129 wRC+.
Chapman's injury was a reoccurring one, as he injured his middle finger in the weight room a few weeks back.
After winning the American League Player of the Month for the month of April, Chapman has cooled off considerably. However, he's still slashing .248/.338/.431 with 15 homers in 520 plate appearances for a 114 wRC+, along with posting a 3.3 fWAR.
If either Bichette or Chapman hit the 10-day injured list, who could replace them? The most obvious replacement for Chapman would be Addison Barger, who has been great since coming back from injury. He plays both third base and shortstop, but could also get in the lineup by playing second base or a corner outfield.
Orelvis Martinez is also a candidate, but to a much less of an extent. The 21-year-old in Triple-A is slashing .272/.351/.509 with six homers in 135 plate appearances. Martinez's approach has clearly improved in 2023, and he could make it to the majors sooner rather than later.
Hopefully, neither Chapman nor Bichette have to be added to the injured list, but it's nice to know that the Jays have the depth to survive. 
---
As always, you can follow me on Twitter, Instagram, and Threads @Brennan_L_D.
---