Bo Bichette exits with a knee injury as Blue Jays drop series opener with Orioles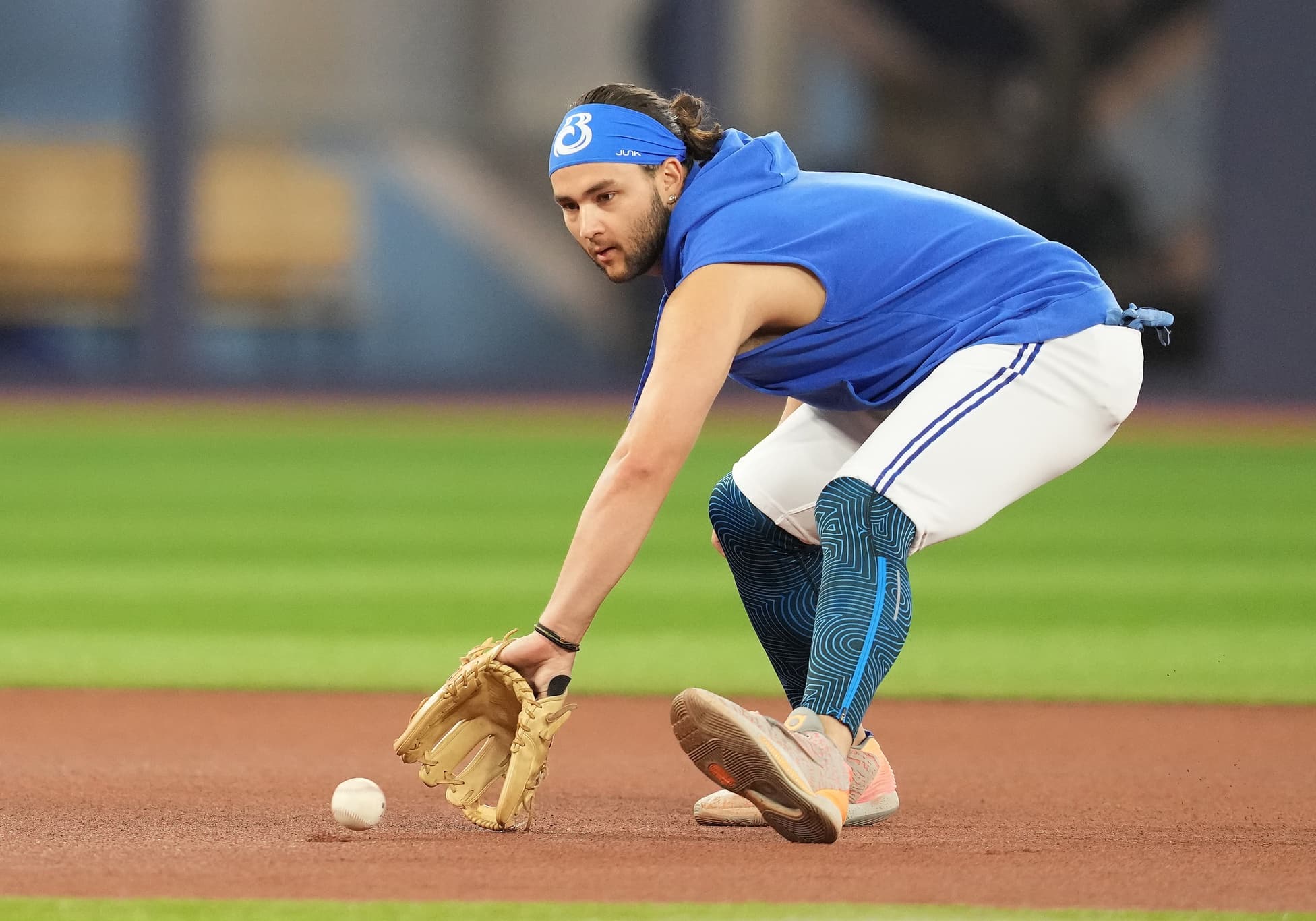 Photo credit:© Nick Turchiaro-USA TODAY Sports
The Blue Jays kicked off a critical four-game series against the AL East-leading Baltimore Orioles with a 4-2 loss, but the loss itself is secondary to what else transpired during tonight's game. Bo Bichette, one of Toronto's biggest offensive catalysts this season, suffered an injury to his right knee during the 3rd inning and was removed from the game with Santiago Espinal replacing him at shortstop. More news will probably come later on and into tomorrow, but the team released the mild "right knee discomfort" statement shortly after Bichette's exodus.
Things worth mentioning
Bichette's injury occurred after he slashed a single down the right-field line with two outs in the third inning. The ball ricocheted off the wall in foul territory, and Bichette gave taking second base a thought. He pulled up on a dime, and he abruptly stopped in-between first and second. He immediately bent down and reached for his knee/leg area, and would limp off the field and exit the game. Again, right knee discomfort was the initial diagnosis for Bichette, and fans will anxiously await the developments.
Chris Bassitt got the start for the Blue Jays tonight. Bassitt was looking to avenge his 11-hit, 8-run outing against these very Orioles on June 13th earlier this season. While it wasn't as bad, Bassitt got off to a rough start and the Jays had to play from behind for the entirety of the game. It actually looked to be a nice opening frame for Bassitt; he struck out the first two batters he faced in the game, but he allowed two walks, a single, and a double all with two outs, and it culminated to a 2-0 Orioles lead. Of course, it was Ryan Mountcastle with the two-run double that put Baltimore on the board.
Bassitt wound up throwing 37 pitches in the first inning, but to his credit, he was able to fight through six innings for the game. Baltimore would snag a couple more runs off of him in the 3rd inning with a Gunnar Henderson solo home run and a Mountcastle sacrifice fly. All told, Bassitt threw six innings allowing seven hits, four runs, two runs, and striking out seven.
Toronto's offence was held in check by Kyle Gibson, who only allowed four hits and a run over six innings of work tonight. The Blue Jays got their runs from a Daulton Varsho RBI groundout and a solo home run from Whit Merrifield, who continued to flex his muscles with the long ball. Toronto, unfortunately, went 0-for-10 with RISP, showing that they had chances to win the ball game.
Multiple suspect strike calls in the final innings, as well as a spectacular catch from Austin Hays, helped close the door for Baltimore, who now has a 6.5-game lead over Toronto in the AL East.
What's Next: The Blue Jays will look to even the series tomorrow night with Hyun-Jin Ryu making his first start of the season. He will be opposed by Kyle Bradish.
---