Bowden Francis pitched well in relief as the Blue Jays fell 6-2 to the Chicago Cubs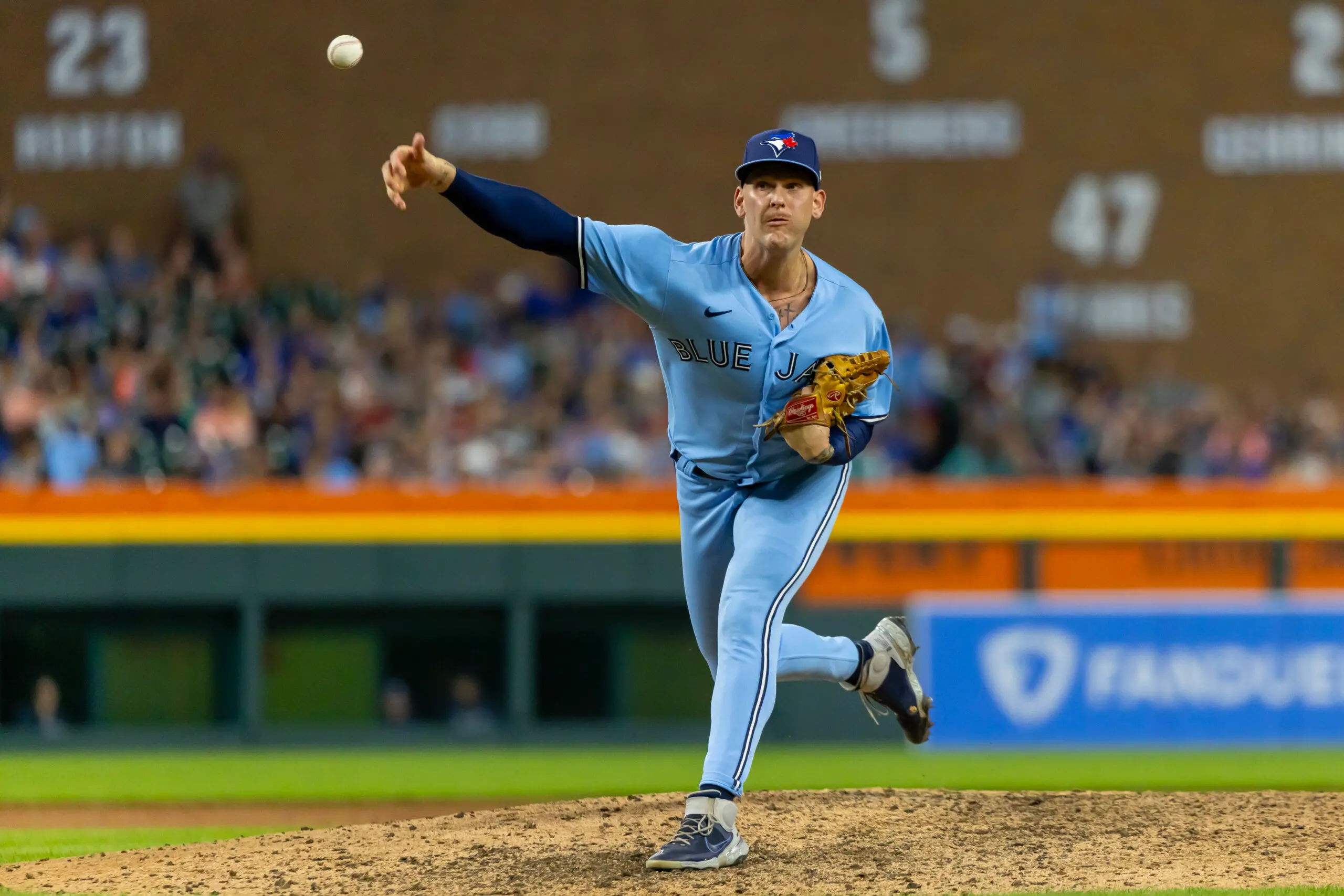 Photo credit:David Reginek
Yes, losing a game 6-2 is always pretty bad, but what sucks even more is losing a debuting pitcher due to injury.
More on that late, but let's look at our Player of the Game, as well as things worth mentioning.
Blue Jays Nation's Player of the Game: Bowden Francis
Two years later, and the Rowdy Tellez trade is looking pretty good.
Not only do you have Trevor Richards becoming one of the most important relievers in the Jays bullpen, but you also have Bowden Francis eating significant innings.
The 27-year-old right-handed pitcher finished with a line of
3.2 IP, 0 H, 0 ER, 1 BB, 3 K.
This brings his season ERA to 1.59, along with a 4.06 FIP in 22.2 innings pitched. Moreover, he has a 21.2 K% and a 5.9 BB%. He's not pitching in high-leverage, but he's helped the bullpen quite a lot.
However, the Blue Jays will have to be careful with him, as he can only be optioned once more this season. If he is called back up and the Jays need to send him to Triple-A, he'll need to clear waivers, which he surely would not.
Either way, Francis has been awesome this season with his mid-90s fastball, disgusting curveball, and sharp slider. Good stuff.
Things worth mentioning:
Hagen Danner
made his major league debut Friday evening. Sadly, he was pulled from the game with what appeared to be a back injury. The 24-year-old pitcher who converted from a catcher throws in the high-90s, with a hard downward slider and a looping curveball. Hopefully it's a small injury, and not something that keeps him on the injured list for a significant amount of time, as he missed practically all of 2022.
Brandon Belt
gave the Blue Jays life with his 11th home run of the season in the bottom of the eighth. For the season, the backup first baseman is slashing .254/.365/.456 with those 11 homers in 323 plate appearances for a 129 wRC+. What a great signing.
Jay Jackson has pitched 16.2 scoreless innings since the controversial Aaron Judge home run in May. In that time, he has a 0 ER, 1.57 FIP, 31 K%, and a 5.2 BB%. On Friday, he finished with a line of 0.2 IP, 1 H, 0 ER, 1 BB, 0 K. Just great stuff for the 35-year-old.
Davis Schneider
was left off the lineup card. He's been up for eight games now, and the Jays are 5-1 when he's in the lineup, and 0-2 when he isn't. Let the kids play!
The Blue Jays have two more games in this series, with Chris Bassitt toeing the rubber at 3:07 PM EST on Saturday. Hyun Jin Ryu takes the mound on Sunday. Afterwards, they'll face the Philadelphia Phillies on Tuesday and Wednesday, with much-needed off-days on Monday and Thursday.
---
As always, you can follow me on Twitter, Instagram, and Threads @Brennan_L_D.
---