Chad Green tossed a scoreless inning for Low-A Dunedin in his first appearance since Tommy John surgery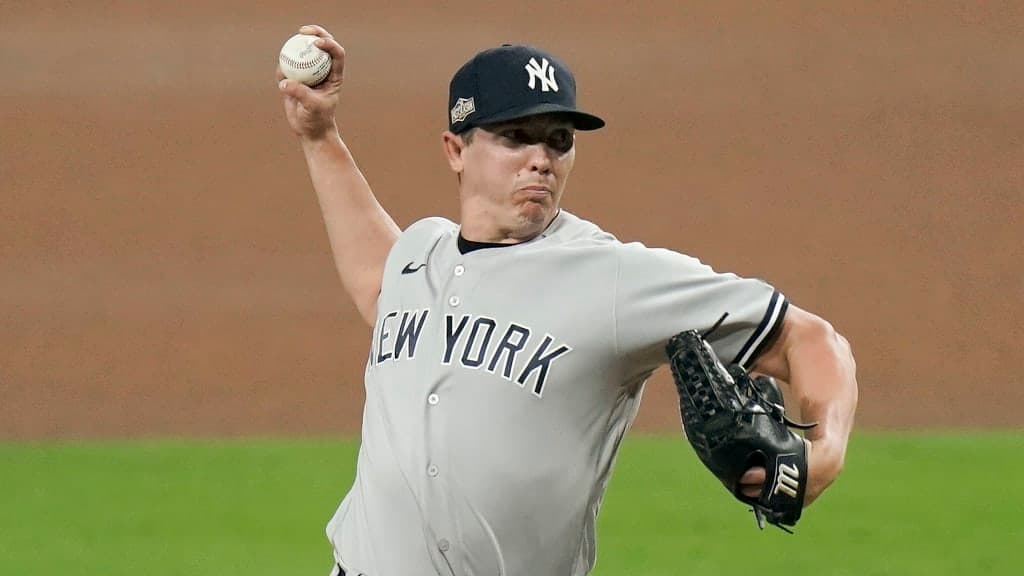 Photo credit:MLB.com
Chad Green pitched well in his first outing since undergoing Tommy John surgery last summer.
The 32-year-old righty was the opener for the Low-A Dunedin Blue Jays on Saturday and he tossed a scoreless inning. Green threw 10 pitches, eight of which were strikes, and his fastball averaged 94.5 miles per hour, which is right around where it was pre-surgery during the 2022 season.
The Blue Jays selected Green in the 37th round of the 2010 draft out of high school but he didn't sign. He was drafted three years later by the Detroit Tigers and was traded to the New York Yankees after spending three seasons in their farm system.
Green made his big league debut with the Yankees during the 2016 season. He made 12 appearances, eight of which were starts, and posted a 4.73 ERA. The Yankees moved Green to the bullpen the following season and he became one of their most reliable relief arms, as he posted a 2.96 ERA and struck out 11.8 batters per nine innings over 260 appearances between 2017 and 2022.
He made 14 appearances for the Yankees in 2022 and underwent Tommy John surgery in June. The Yankees opted to let Green walk in free agency and he signed a contract with the Blue Jays that features a multi-layered option structure. If Green pitches well for the Blue Jays, they can activate a club option that would pay him $27 million between the 2024 and 2026 seasons.
---