Chris Bassitt hurled a gem, Vladimir Guerrero Jr. hit his third home run at Rogers Centre, and more as the Blue Jays defeat the Giants 2-1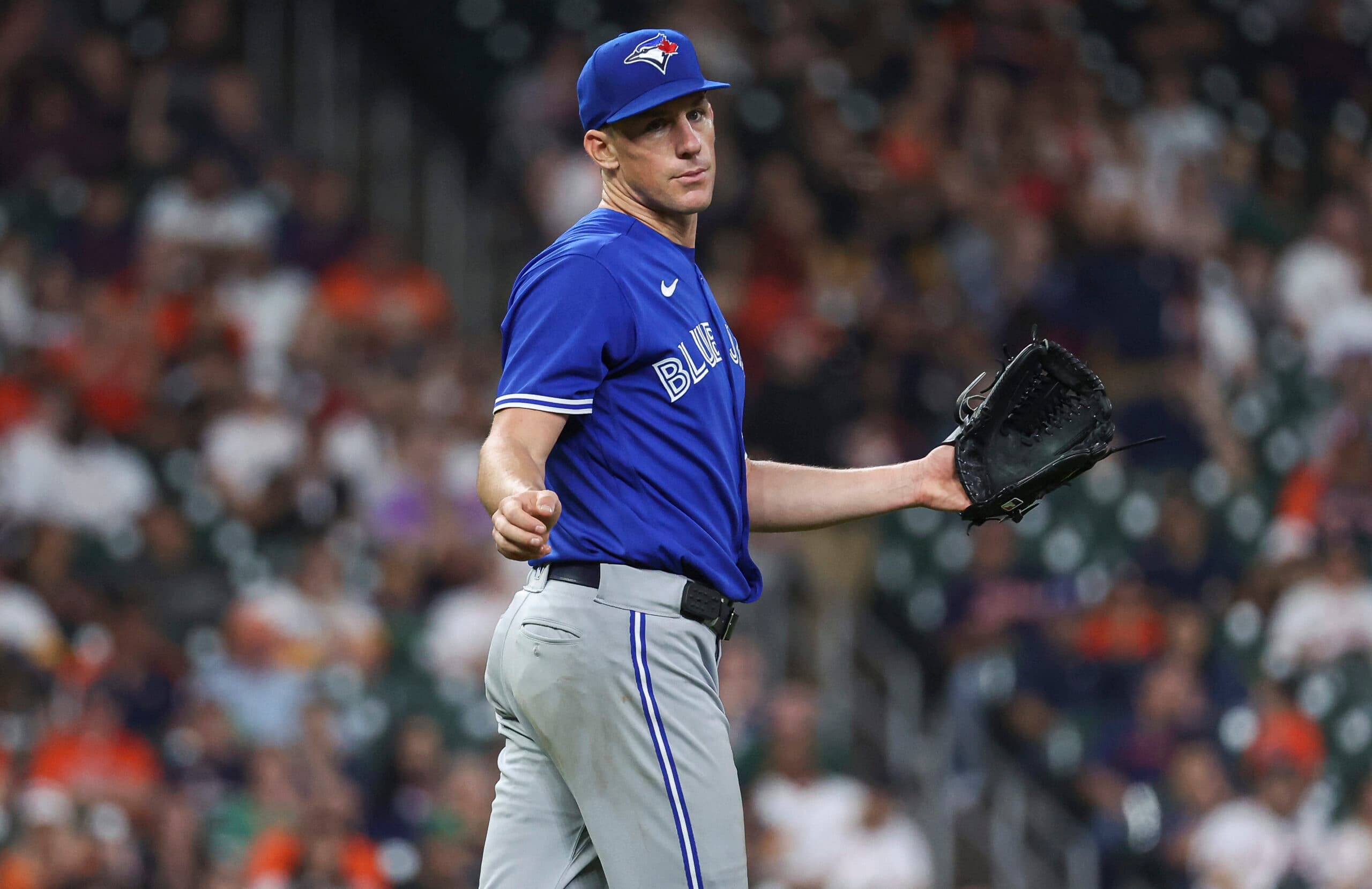 Photo credit:Troy Taormina-USA TODAY Sports
The playoff Blue Jays are BACK BABY.
On Thursday evening, the Blue Jays grinded out a big win with just three hits, as they defeated the San Francisco Giants 2-1, and also took the series by the same score.
Let's look at Blue Jays Nation's Player of the Game, as well as things worth mentioning.
Blue Jays Nation's Player of the Game: Chris Bassitt
The 34-year-old bounced back in a huge way on Thursday, finishing with a line of
6 IP, 3 H, 0 ER, 3 BB, 12 K
(and one hit by pitch).
Bassitt has had a pretty tough stretch of games over his last three starts prior to Thursday. In 11.2 innings pitched, he had an 11.57 ERA and a 7.64 FIP, along with a 16.9 K% and a 9.2 BB%.
This isn't to say he's bad or anything, as Bassitt has been pretty good throughout the season. Overall, he has a 4.06 ERA and a 4.82 FIP in 99.2 innings pitched, along with a 22.1 K% and an 8.3 BB%.
Moreover, his 12 strikeouts on the night is a career-high, so he definitely earned the Player of the Game! 
Things worth mentioning:
Vladimir Guerrero Jr.
hit his third homer in six games which was essentially the Blue Jays entire offence for this game. He went 1-2 with that homer, and was also hit in the ribs early in the game.  For the season, he's now slashing .281/.352/.458 with a 126 wRC+. It's nice to have the good hitting Vladimir Guerrero Jr. at home.
Alejandro Kirk
made his return to the lineup today, going 0-2 with a hit by pitch. Defensively though, he was great. You can tell that Bassitt feels a lot more comfortable with Kirk, as he's legitimately one of the best catchers in the league. He also threw out a runner in the ninth, but Espinal made an impressive tag. For the season, Kirk is slashing .250/.337/.328 with three homers in 205 plate appearances for a 91 wRC+.
Tim Mayza
is elite. If you don't like that statement, I don't know what to tell you. On Thursday, he finished with a line of
1 IP, 0 H, 0 ER, 0 BB, 1 K.
For the season, he has a 1.29 ERA and a 1.95 FIP in 28 innings pitched. Obviously, he's elite for more reasons than just that, but you can read more about that here.
The Blue Jays will welcome the Boston Red Sox for the first time at 7:07 PM EST on Friday. No doubt the team is looking for revenge, as the Red Sox swept Toronto earlier in the season. It'll be José Berríos facing off against Canadian James Paxton.
---
As always, you can follow me on Twitter and Instagram @Brennan_L_D.
---