Chris Bassitt starts in place of Kevin Gausman and leads Blue Jays to 5-2 win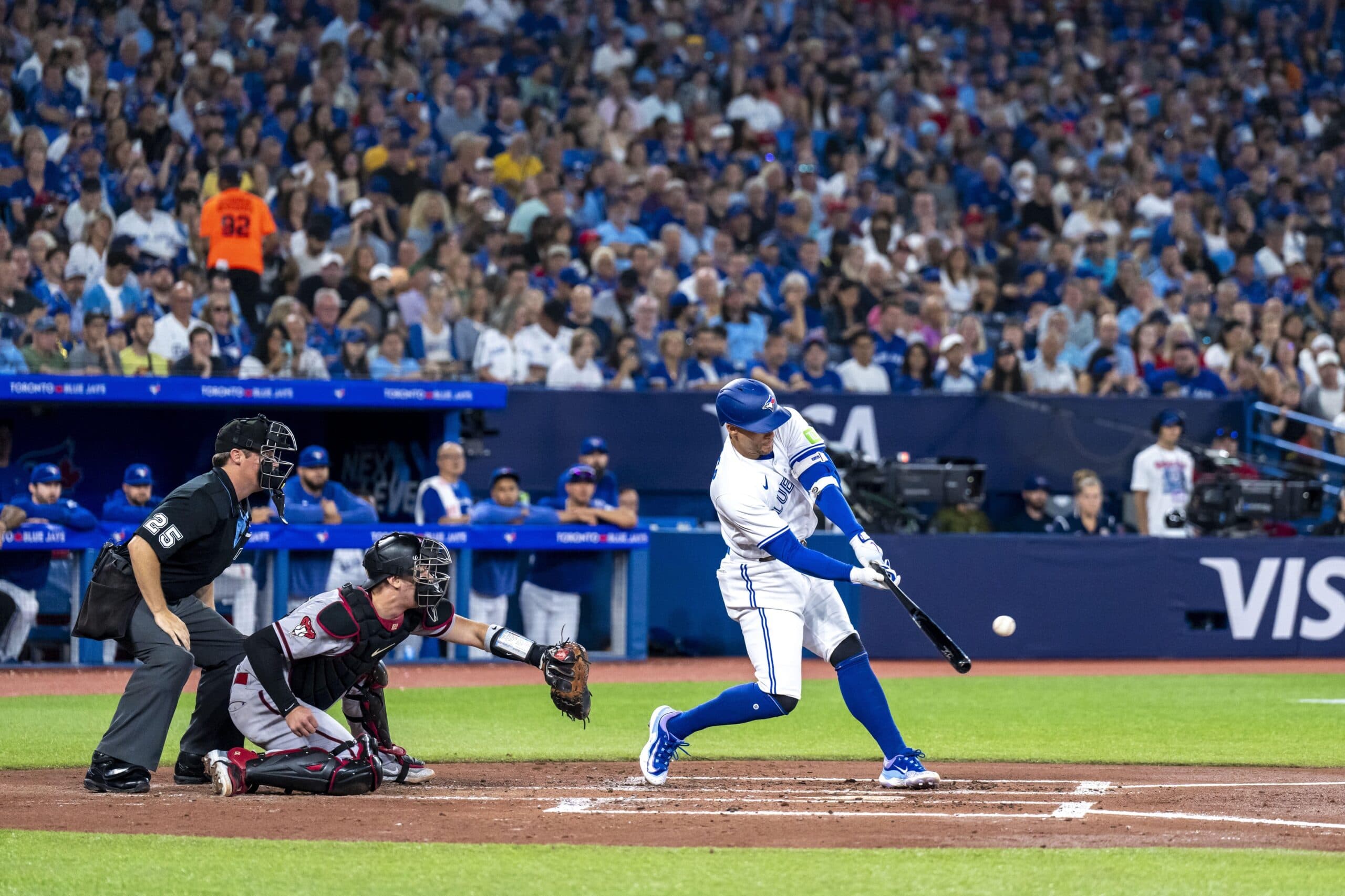 Photo credit:© Kevin Sousa-USA TODAY Sports
The Toronto Blue Jays remain undefeated in the second half of the season.
They came out of the All-Star break with a commanding win over the Arizona Diamondbacks on Friday night and they followed that up on Saturday afternoon with another win that puts them on the verge of a sweep.
Things worth mentioning…
Kevin Gausman was supposed to start for the Blue Jays but was scratched because of left-side tightness. Chris Bassitt, who was scheduled to start Toronto's series opener with the San Diego Padres on Tuesday, started in place of Gausman and allowed two earned runs over six innings of work. Both of Arizona's runs off of Bassitt came on a close play in the fourth inning. Jake McCarthy hit a ground ball that would have been the third out of the inning but beat the throw to first base and the runners who were on second and third came around to score.
The Blue Jays had a good day at the plate off of the Diamondbacks' ace, Zac Gallen. The bottom of the order loaded the bases in the second inning and George Springer opened the scoring with a clutch two-run single. Gallen was chased after five innings of work. He allowed three earned runs on six hits and three walks while striking out five. The third of those three runs came in the bottom of the fourth inning right after Arizona had tied the game at 2-2. Whit Merrifield smashed his sixth homer of the season to put the Blue Jays back in front and they didn't let go of the lead.
After Bassitt came out of the game, the Blue Jays got three innings of scoreless relief from Nate Pearson, Erik Swanson, and Yimi Garcia. Arizona brought the tying run to the plate in the ninth inning after Garcia allowed a pair of singles but he shut things down to earn his second save of the season.
The Blue Jays will go for the sweep on Sunday with Yusei Kikuchi on the mound. There's no word yet on when Gausman will make his next start but the Blue Jays have him listed as day-to-day and the expectation is that he won't need to go on the Injured List.
---