Corey Seager and Javier Baez are off the board, the Blue Jays are reportedly interested in Chris Taylor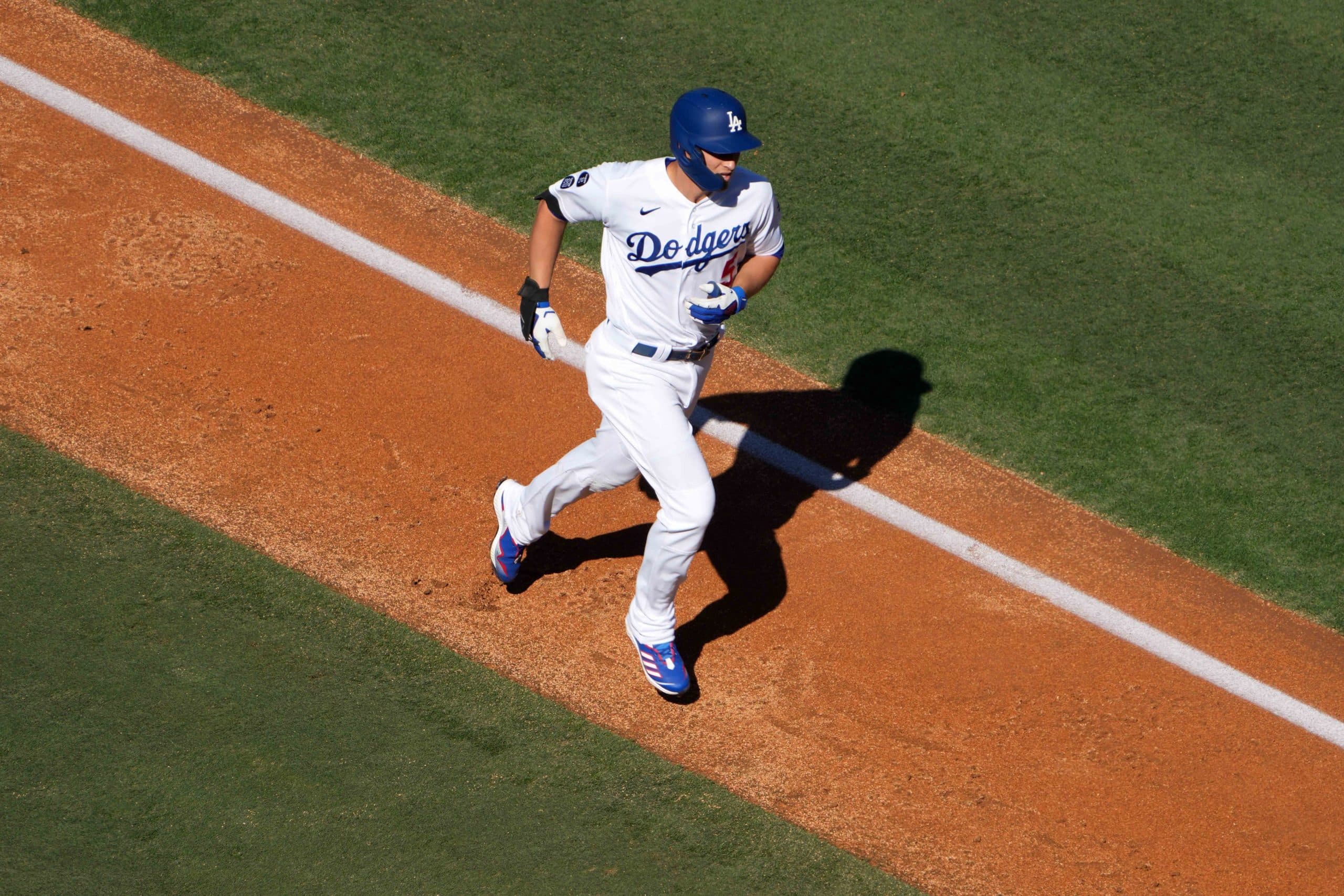 Photo credit:© Kirby Lee-USA TODAY Sports
It was always a pipedream, but the Blue Jays'
"ideal target"
of Corey Seager is off the market.
Seager joined Marcus Semien, inking a massive 10-year contract worth $325 million with the Texas Rangers.
Texas spent $600 million and completely revamped their infield… but still look like complete ass?
Billy McKinney batting seventh?!? I mean, hey, good on them for spending some cash on marquee free agents, but it's sort of hilarious to see a team add two impact players and come out of it looking like they're going to challenge to finish .500.
As much as it sucks to lose Semien and subsequently lose out on, in my mind, the best fit for the Blue Jays on the free-agent market in Seager, the positive here is that both players joined a non-competitive team. Things would be much worse if Semien and/or Seager signed with the Yankees.
Now, Atkins and company move down their list of possibilities, which includes Javier Baez in a super utility role. The sides have held some talks and while that doesn't mean anything is imminent, they'll remain engaged with all their potential targets in pursuit of an eventual fit.

That's how they landed Semien last year, as they initially chased D.J. LeMahieu, lost out when he rejoined the New York Yankees, and then landed the slugger when he chose them as the place to rebuild his value.
Who's next? According to Jon Morosi, the Blue Jays are among the teams who have had an interest in Chris Taylor, a player who also fits the super-utility role that Davidi mentioned in the post above.
Taylor has been a quiet, underrated part of the juggernaut L.A. Dodgers teams of the past few years. He plays virtually everywhere on the diamond and consistently puts up solid offensive numbers. In 2021, Taylor played mostly at centre field, short, and second base and slashed a .254/.344/.438 line.
This would be a nice fit for the Blue Jays because they have a gaping hole in their infield and they could also use a quality outfielder who can play every day in the event that George Springer gets injured. We know the Blue Jays love positional versatility because they've been trying to turn Cavan Biggio into essentially the player that Taylor is right now.
Given the Dodgers just lost Seager and Max Scherzer, they'll surely work hard to retain Taylor, so the Blue Jays will have to be ready to pony up some cash if they want to bring him north.