Danny Jansen loves getting hot in September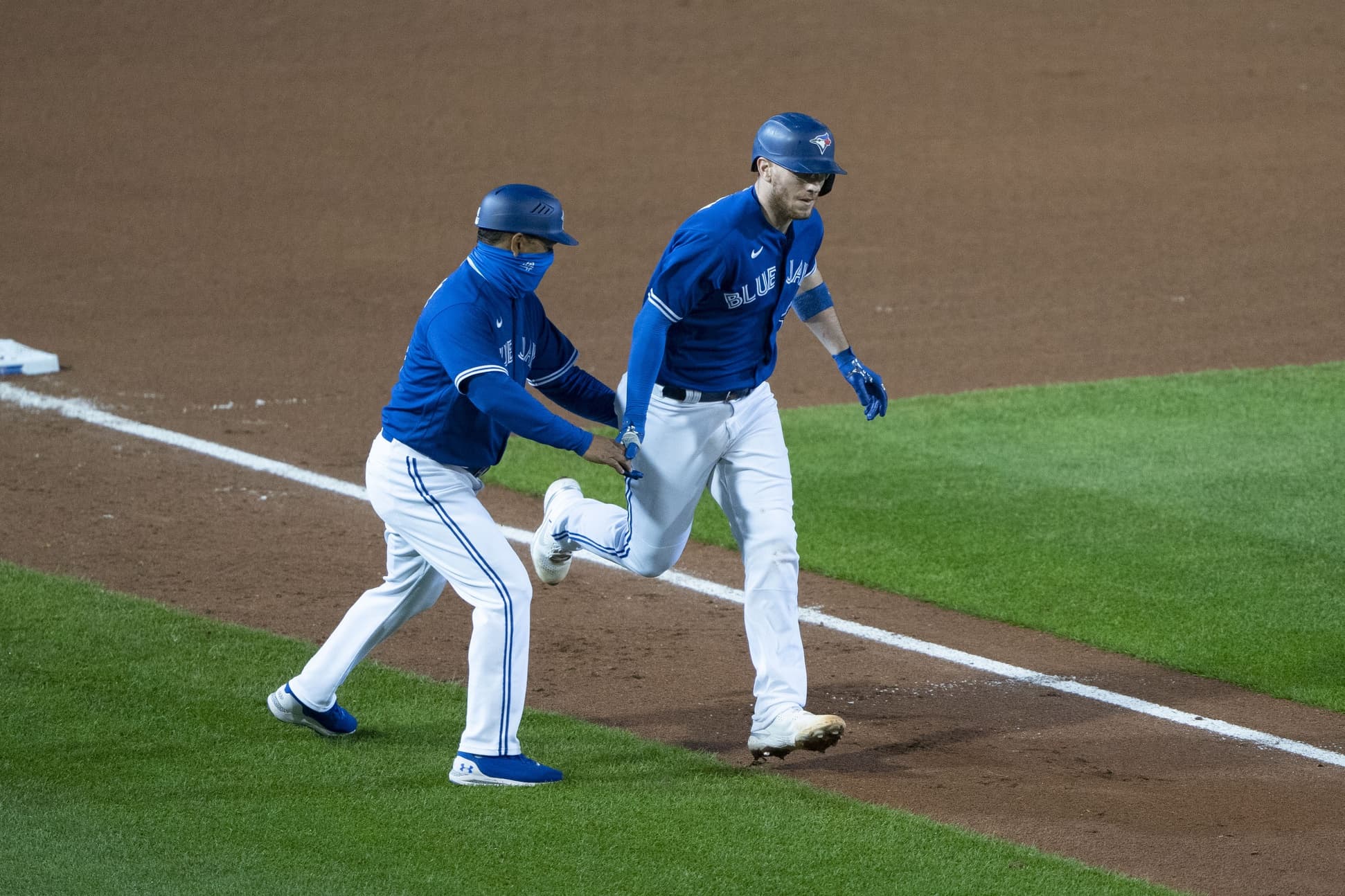 Photo credit:© Gregory Fisher-USA TODAY Sports
I've been highly critical of Danny Jansen in the past. First and foremost, Danny, if you are reading this I am sorry. Secondly, keep mashing dingers.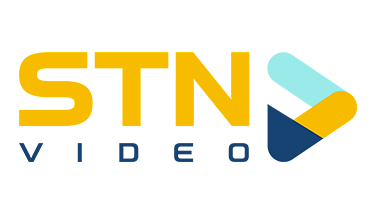 Despite a career .210/.297/.681 slash line in over 812 plate appearances in the MLB, Jansen gives you value by being a fantastic defensive catcher. However, it wasn't always this way. In fact, as a prospect, the defense was the most worrisome part of his game while his bat had some upside.
Minor Leagues:
Danny Jansen has had an incredibly odd professional career, dating back to when he was drafted 475th overall out of high school in 2013. In 383 minor league games (1531 plate appearances), Danny Jansen had a slash line of .269/.366/.776 while also adding 34 home runs. Furthermore, Jansen walked 170 times while striking out 188 times.
In 2015, Dan Jansen (yes, that's what his name was on Pipeline for a little while) was ranked 14th for Blue Jays prospects and features some solid grades, including 45 for both hitting and power while also having a 50 grade in both arm and fielding. However, the most optimistic part of his profile was these two sentences: "He has made his biggest strides behind the plate. He has good receiving skills and has worked to improve his throwing."
Jansen dropped to 29th in 2016, rose to 16th in 2017 and in 2018, he was the Blue Jays 3rd ranked prospect as well as the 5th rated catching prospect by Pipeline. 2018 also happened to be the season where Jansen made his debut.
Jansen's call-up:
The 2018 season was not a great one for the Toronto Blue Jays. In the previous three seasons, they had made it to the ALCS twice and were competing for a wildcard spot in 2017. On May 9th, 2018, the Jays were 2.5 games out of a wildcard spot with a record of 20-17. In hindsight this was obviously a facade as up until that point their schedule was rather easy and they also finished the season with a 73-89 record (which landed them Alek Manoah), but at the time I was fairly excited.
Vlad, Bo and Nate were all on the way and Cavan Biggio started to add his name into the conversation. What's more is that Danny Jansen was playing in Triple A and was having success at the level. In 2018, Danny Jansen had a slash line of .275/.390/.863 in 107 games in Buffalo. This prompted the Blue Jays to call him up on August 11th, 2018. In his 31 games following the call up, Jansen batted .247/.347/.779 with a wRC+ of 116. While it's a rather small sample size, it led to much optimism regarding the future of the catching position.
2019, defense is better than offense anyway:
I'll be blunt here, the promise that Jansen showed with the bat in 2018 hasn't come to fruition. Well, not in the way you'd expect.
Despite his major league slash line, Danny Jansen has provided the Toronto Blue Jays with 30 home runs in 812 plate appearances as a catcher, including a few big ones in September and October 2020. Not only that, but Danny Jansen has become a very solid defensive catcher. If you had to look at a specific season where Danny Jansen could have made a run at the Gold Glove, you needn't look further than the 2019 season.
Jansen's sophomore season in 2019 was his best by far. While he had his worst season with the bat to date (68 wRC+), his defense behind the plate was Gold Glove calibre had he caught enough innings. In terms of Defensive Runs Saved, Danny Jansen had 12 DRS which ranked him fifth in the league with catchers over 500 innings caught.
Most importantly however is the fact that only one American League catcher had more Defensive Runs saved in 2019 as Roberto Perez had a DRS of 30. This isn't a Derek Jeter type Gold Glove where it is incredibly undeserved, this is a Nolan Arenado Gold Glove.
There was also optimism that despite his struggles at the plate, he could eventually turn it around.
It's a new decade, let's look into how Danny Jansen is doing:
Danny Jansen has played one full MLB season. Since 2019, there has been a virus attacking the globe, I'll spare the jokes, but it caused the 2020 MLB season to only have 60 games.
Jansen hit better in 2020, owning a 85 wRC+, but his DRS took a hit into the negatives as he posted a -4 DRS in the 43 games he played. I don't remember much of Danny Jansen in 2020, heck, I don't remember much of 2020 in general, but I do remember three big home runs.
The first game against the Yankees. It's important to remember that there were two automatic spots for each division in the MLB. The Jays happened to lead the Yankees in that race. In this September 8th game, Jansen hit a grandslam which capped off a 10 run inning for the team that trailed 5-2 at the start of the inning. Also something about the lights affecting Ottavino's pitches (as I write this section, he just gave up a homer to Giancarlo Stanton, thanks for that).
The other two big home runs came in Game 2 of the ALCS wildcard game. While the Jays were swept in the best of three series, Danny Jansen hit the only two runs the Jays would score in the 8-2 loss.
How about 2021? How has Jansen performed? While he missed large portions of the season with two different injuries, Danny Jansen has put together a solid season, slashing .218/.296/.737. He also has added 9 home runs and a 1 WAR in his 66 games played this season. Defensively, he has been solid, posting a 1 DRS.
Let's talk about the late months and Jansen:
The Jays got white-hot in September, and while we all know Gurriel was a huge reason as to why, it's impossible to ignore Danny Jansen's impact on the resurgence of the Blue Jays. In his 16 games in September, Jansen has a slash line of .318/.375/1.080 along with three home runs. He also played only one game in August where he hit a home run. This brings up a key talking point that I want everyone to be aware of.
While Danny Jansen is the equivalent of a tulip holding a toothpick in the spring. He improves in the early summer months, but something about August and September baseball makes Danny Jansen a fantastic hitter.
Take a look at my pinned tweet below:
June and July games are important, but over the past two seasons, he has missed large stretches of those months. Let's look at August and September.
In his four seasons, he has a 106 wRC+ in August, along with a slash line of .229/.335/.766 and seven home runs in 172 plate appearances. His 2020 August stats drag that down quite a lot as he struggled in his 69 (nice) plate appearances posting a slash line of .130/.284/.506, not great, but overall he's been very good in August.
As for September, he struggled in his first two seasons, but in 2020 and 2021, he's had 101 plate appearances and has batted .269/.316/.826. In 2020 he had a wRC+ of 116 and thus far he has posted a 169 (nice again) wRC+.
What does this all mean:
Jansen is a very slow starter, however, as the season goes one, Jansen only gets better. He may never unlock the hitter he was in the minors, but compound his at least average bat in the summer months with his damn good defense, Jansen is a valuable catcher to this team.
With Moreno and Kirk up and coming, who knows what happens with Jansen, what I can tell you however, is while he's difficult to watch in April and May, it's a joy to watch him when he gets hot.
As always, follow me on Twitter @Brennan_L_D. When Buffalo's season is done, I'll be writing five articles on each of the Blue Jays affiliates (I am putting the two rookie teams together).