Pete Walker has done a great job with the hand he's been dealt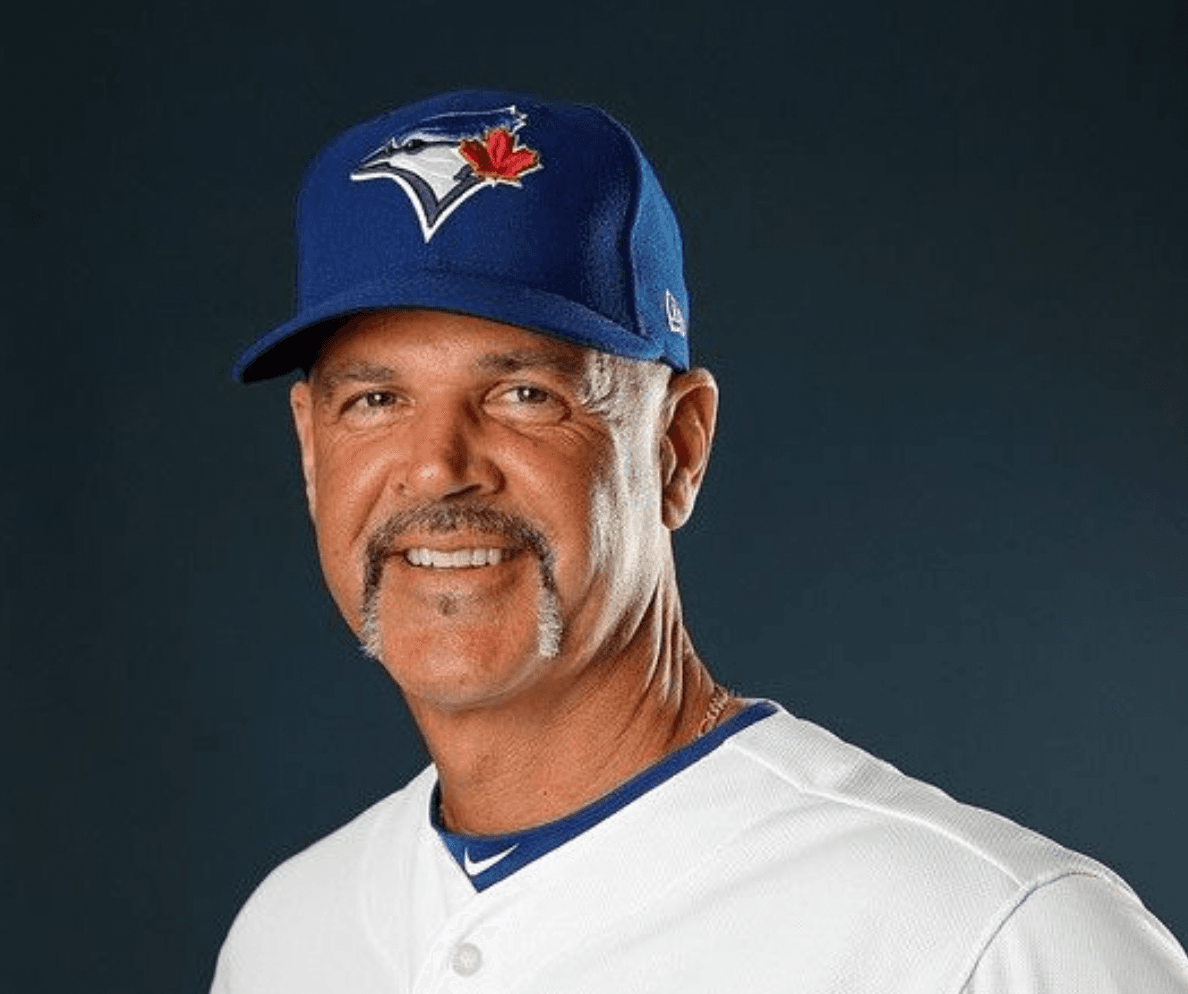 Since Pete Walker joined the Toronto Blue Jays staff in 2011, Blue Jays fans have come to value his attributions to the team. Whether it be him being the first one to holler at umpires from the dugout or his astute work with his pitchers, Walker has been an absolute mainstay in recent Blue Jays history.
It has almost become an assumption now that when Blue Jays acquire pitchers, we like to think that Pete Walker will hand them the "Pitching for Dummies" manual, or the magic elixir to turn any struggling pitcher into a Cy Young winner. Walker has made that look possible, especially with his 2021 work with Robbie Ray and Steven Matz.
Ray posted a 6.62 ERA, 7.8 BB/9, and a 11.8 K/9 in 2020, and came back to the Blue Jays on a one-year, $8 million deal. In 2021, Ray would post a 2.84 ERA with a 2.4 BB/9 and a 11.5 K/9 to win the Cy Young award in one of the best pitching seasons in Blue Jays' pitching history.
Matz had a similar renaissance, although he obviously didn't win the Cy Young. Matz turned a 9.68 ERA in 2020 with the Mets into a 14-win, 3.82 ERA season with the Blue Jays in 2021. It's important to ultimately credit Ray and Matz with their hard work on these improvements. They put in the hours and it paid off when they were greeted with new (and better) contracts with new teams for 2022.
Despite their departures, a lot of Blue Jays fans were left with optimism knowing their pitching coach can turn around a struggling pitcher's season, and even their career.
This season, Toronto's pitching staff has done well enough to keep them in a playoff spot all season. They are spearheaded by Alek Manoah (2.42 ERA), Kevin Gausman (3.31 ERA), and Ross Stripling (3.03 ERA). The starting staff ranks 4th in quality starts in the AL.
This season has been much more of a challenge for Walker, however, as he has been dealt a tough hand with Yusei Kikuchi's inflated ERA, Jose Berrios' rollercoaster season, and the bullpen being a trade deadline whirlwind once again. The outrage from fans about the performances of those players has overshadowed the job that Walker has done with these guys, and it's worth mentioning the improvements.
Jose Berrios
In his first full season with the Blue Jays, Berrios has a 5.07 ERA with a 1.38 WHIP, 7.8 K/9 and a 2.2 BB/9. It's been a rather annoying season for Jose, since he has been an impossible pitcher to predict; he'll have a stellar start and follow it up by allowing 8 runs and 4 homers the very next time out. Berrios is such an interesting case since he has a track record; he owned a 4.00 ERA or less in six of his seven seasons with the Minnesota Twins before coming over to Toronto.
This season, Berrios has tried everything: switching spots on the pitching rubber (third or first base side), tweaking his delivery, and even lining him up to start at home rather than on the road (since his numbers have been better at the Rogers Center).
Going off of several stats, it's hard to tell if any of it has "worked". On one side, his ERA is ranked last out of all qualified AL starters. He also leads the AL in earned runs allowed and is second in hits allowed. On the other side, Berrios has 10 wins, and has more quality starts (15) than Shohei Ohtani and Dylan Cease. Confusing!
What we do know is that there has been a significant improvement from Berrios since July, and he is peaking at the right time as the season dwindles down to primetime. Since the calendar flipped to July, and excluding his August 12th outing against Cleveland, Berrios owns a 5-0 record with a 3.45 ERA. It sounds like cherry picking, but one bad outing over the last two and a half months is worth excluding when Berrios has been pitching much better.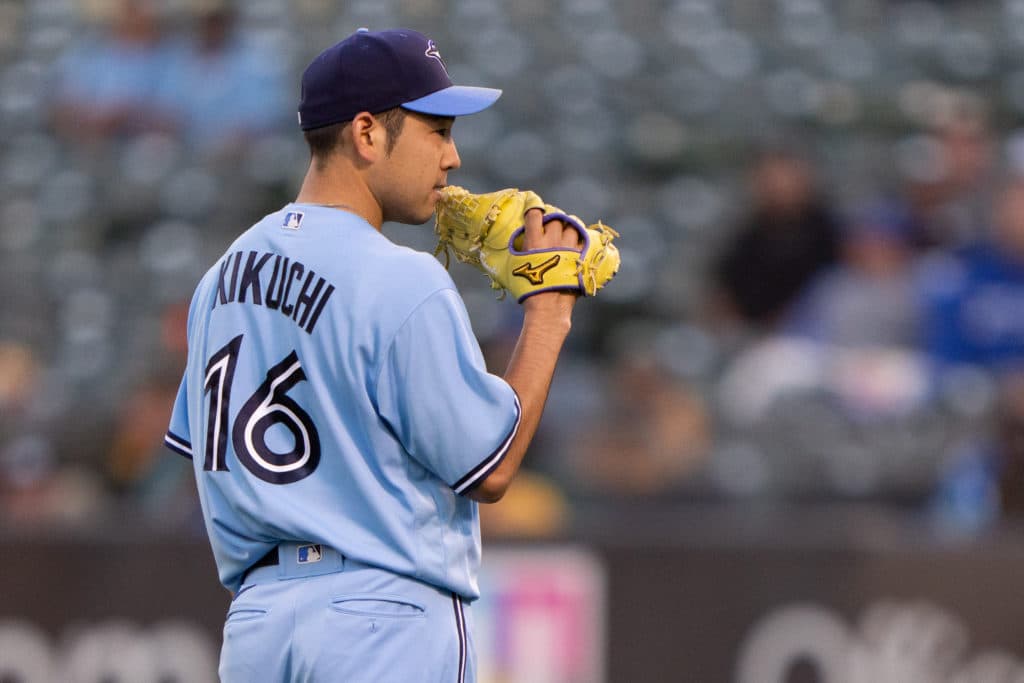 Jul 5, 2022; Oakland, California, USA; Toronto Blue Jays starting pitcher Yusei Kikuchi (16) reacts during the third inning against the Oakland Athletics at RingCentral Coliseum. Mandatory Credit: Stan Szeto-USA TODAY Sports
Yusei Kikuchi
This has been quite the assignment for Walker. Kikuchi has been frustrating for us to watch as fans, especially when we have to fathom that he's being paid $36 million over the next three years.
As a starter this season, Kikuchi owns a 5.25 ERA through 20 starts. Like Berrios, Kikuchi tried so many different things, but he went a step further and took an "IL stint", which included a rehab start in Buffalo. In what was probably a joint decision amongst Walker, John Schneider, and the Blue Jays brass, Kikuchi was moved to the bullpen. While his 7.20 bullpen ERA isn't much of an improvement, I'm using this platform to give Walker credit for sticking with this guy. In the midst of Kikuchi's struggles this season, Walker has been seen having mound visits with Kikuchi, in which, while we can't know what Walker is exactly saying, we've seen Kikuchi look him in the eyes and nod his head vehemently, letting us assume that Walker has been trying to gas him up and let him know, "Lock in, you can get this guy out."
Kikuchi is part of the hand that Walker has been dealt this season, and while he's still a part of this team, it's up to Walker and the coaching staff to work with him. Trying different changes and roles should show us as fans that Pete Walker can only try so much, but he has tried.
The bullpen
The Blue Jays bullpen was under fire early this season, as Trent Thornton had been logging high-leverage innings. The Blue Jays made reinforcements, adding Zach Pop and Anthony Bass from the Miami Marlins. Arms like Raisel Iglesias, Michael Fulmer, and Daniel Robertson were dealt to other contenders, as some Blue Jays fans felt pretty sour about the lack of bullpen additions. Despite that, Toronto's bullpen has still proven to be effective.
Toronto's bullpen ranks 11th in MLB by ERA, and they have gotten better as the season has gone on. The table below shows how many bullpen arms have had a monthly ERA below 3.00 each month. Numbers increased by July due to better outings from Trevor Richards, Adam Cimber, David Phelps, and others.
| | |
| --- | --- |
| Month | # of Pitchers with monthly ERAs under 3.00 (minimum 3 outings) |
| April | 3 |
| May | 3 |
| June | 2 |
| July | 7 |
| August | 5 |
| September | 7 |
In conclusion, Pete Walker doesn't have everything to do with pitchers' performances. There are other staff members who might have a better handle on certain pitchers' tactics, or maybe some pitchers are making their own adjustments. However, it's all under his supervision, and the numbers show that improvements have been made to keep this pitching staff competitive, and Walker deserves credit for that.
---