Five Blue Jays named finalists for 2022 AL Gold Gloves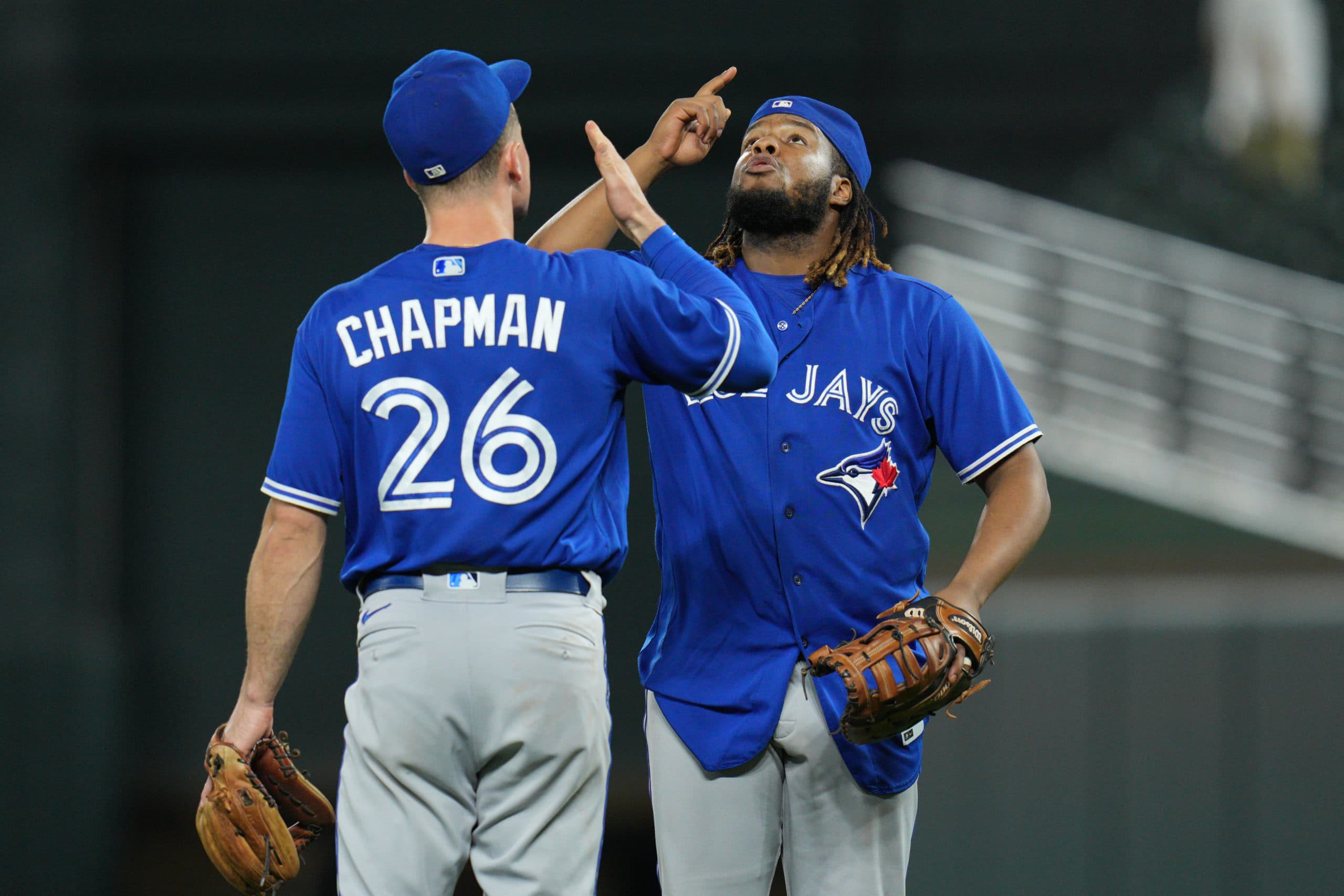 Photo credit:Jessica Rapfogel-USA TODAY Sports
The 2022 season ended in disappointment for the Toronto Blue Jays, who were swept 2-0 in the wild-card round by the Seattle Mariners, though a few of their players could still take home some hardware this fall.
Rawlings, an official manufacturer for Major League Baseball, announced three Gold Glove finalists for each position in both the AL and NL on Thursday. Among that list included five Blue Jays: right-hander José Berríos, first baseman Vladimir Guerrero Jr, third baseman Matt Chapman, outfielder Jackie Bradley Jr. and utility player Whit Merrifield.
Berríos endured inconsistent results throughout this past season, performing to a career-worst 5.23 ERA over 32 starts. Luckily, his pitching woes didn't affect his defence as he committed just one error and posted +1 DRS. New York's Jameson Taillon and Cleveland's Shane Bieber were announced as the other two finalists.
The 28-year-old has now been nominated twice for this award in his career, both coming over the last two seasons, but his pursuit came up short in 2021. The two-time All-Star will hope his efforts prove successful this time around.
As for Guerrero, this is the first time he's been nominated for a Gold Glove. Minnesota's Luis Arráez and New York's Anthony Rizzo were selected as the other nominees.
Chapman is searching for his fourth career Gold Glove after winning his previous ones in 2021, 2019 and 2018. Baltimore's Ramón Urías and Cleveland's José Ramírez were named the other finalists.
The two-time Platinum Glove winner finished with +2 DRS and 1+ OAA over 1,344.1 innings during his inaugural campaign with the Blue Jays.
Bradley won his first career Gold Glove in 2018 and now hopes to win his second in 2022. Minnesota's Max Kepler and Houston's Kyle Tucker were also nominated for the award.
The 32-year-old opened this past season with the Boston Red Sox, appearing in 92 games before being released by the franchise. He later signed with the Blue Jays, playing 40 contests ahead of the playoffs. Overall, he registered +10 DRS and +4 OAA through 614.0 combined innings in right field.
Rawlings is handing out Gold Gloves to utility players for the first time, providing recognition to versatile players like Merrifield. New York's DJ LeMahieu and Los Angeles' Luis Rengifo have also been nominated.
After spending his entire career with Kansas City, Merrifield was traded to Toronto in August and continued playing all over the field. The two-time All-Star split time at first and second base while also appearing in all three outfield positions.
In total, between both franchises, Merrifield logged eight innings at first, 634.1 innings at second, 26.1 innings in left, 120.0 innings in centre and 287.0 innings in right this past season.
The 2022 class of Gold Glove winners will be revealed on ESPN during a special telecast on Nov. 8.
---