Five Blue Jays prospects named to AFL Fall Stars Team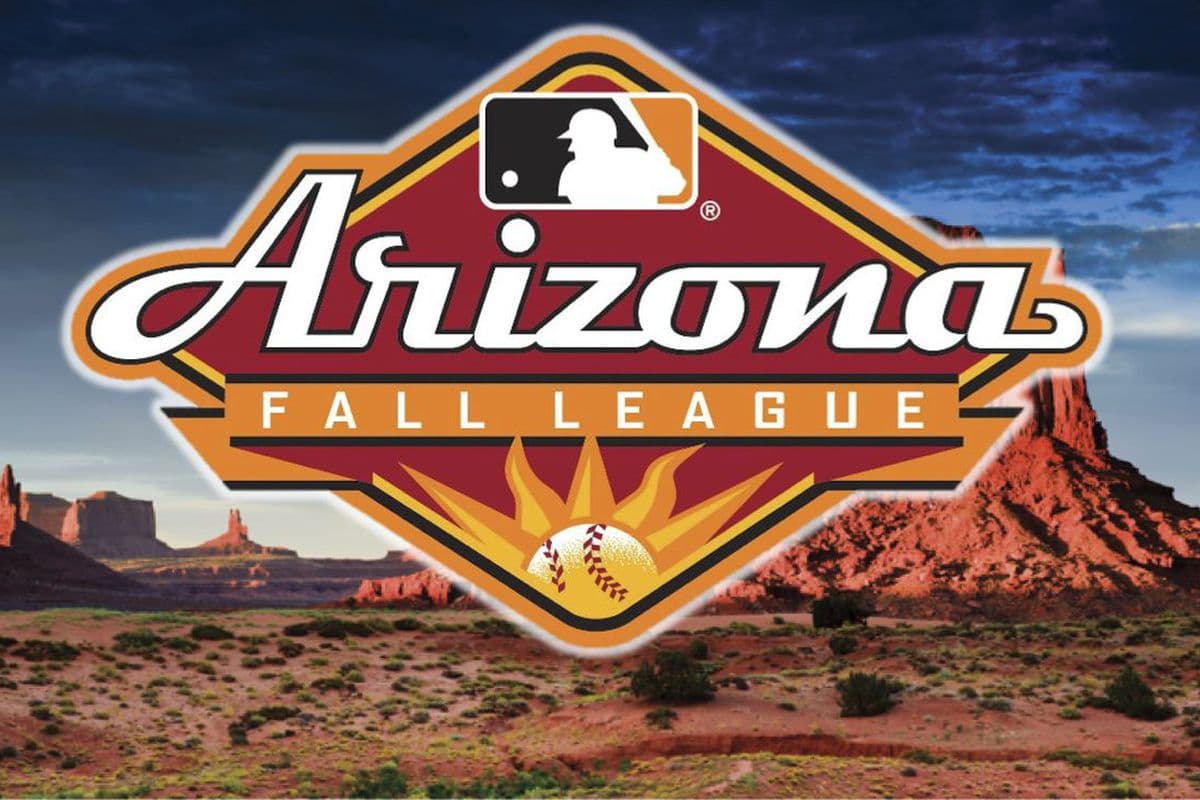 Blue Jays prospects continue to play excellently in the Arizona Fall League.
On Friday evening, the Blue Jays' Twitter account announced that five of the eight Blue Jays at the Arizona Fall League have made the Fall Stars (AFL's version of the All-Star game).
Those players are corner infielder Damiano Palmegiani, outfielders Dasan Brown and Will Robertson, right-handed pitcher C.J. Van Eyk, and left-handed pitcher Ricky Tiedemann.
The best Blue Jays prospect, Tiedemann, won't pitch in this game as he's been shut down for the year. He hasn't pitched since October 20, but posted a 2.50 ERA in 18 innings pitched, along with a 31.5 K% and an 11 BB%.
Palmegiani has made a name for himself at the Arizona Fall League, slashing .246/.360/.507 with four homers in 89 plate appearances. He'll be the only Blue Jay prospect participating in the AFL Home Run derby on Saturday.
Robertson had a sneakily good season in Double-A this past season, and that has continued into the AFL. The 25-year-old outfielder is slashing .283/.469/.517 in 81 plate appearances, along with three homers and 19 walks, which is a crazy amount in just 81 plate appearances.
Brown had a tough 2023 with the High-A Vancouver Canadians but has had a good fall, slashing .299/.360/.433 with a homer in 75 plate appearances. The strikeouts have been an issue, as he has 22, but hitting for a near .300 average is no joke.
Van Eyk was selected in the 2020 draft and missed all of the 2022 season, along with a large part of the 2023 season, due to Tommy John surgery. He pitched 13 innings in New Hampshire, posting a 4.15 ERA along with an 11.7 K% and a 10 BB%. In the Arizona Fall League, he has a 2.51 ERA in 14 innings pitched.
The Arizona Fall League Fall Stars game takes place on Sunday at 8:00 PM EST. It, along with the Home Run Derby, will be streamed on the Arizona Fall League's website.
---
As always, you can follow me on Twitter, Instagram, and Threads @Brennan_L_D.
---