Former Blue Jay Russell Martin will be honoured on Canada Day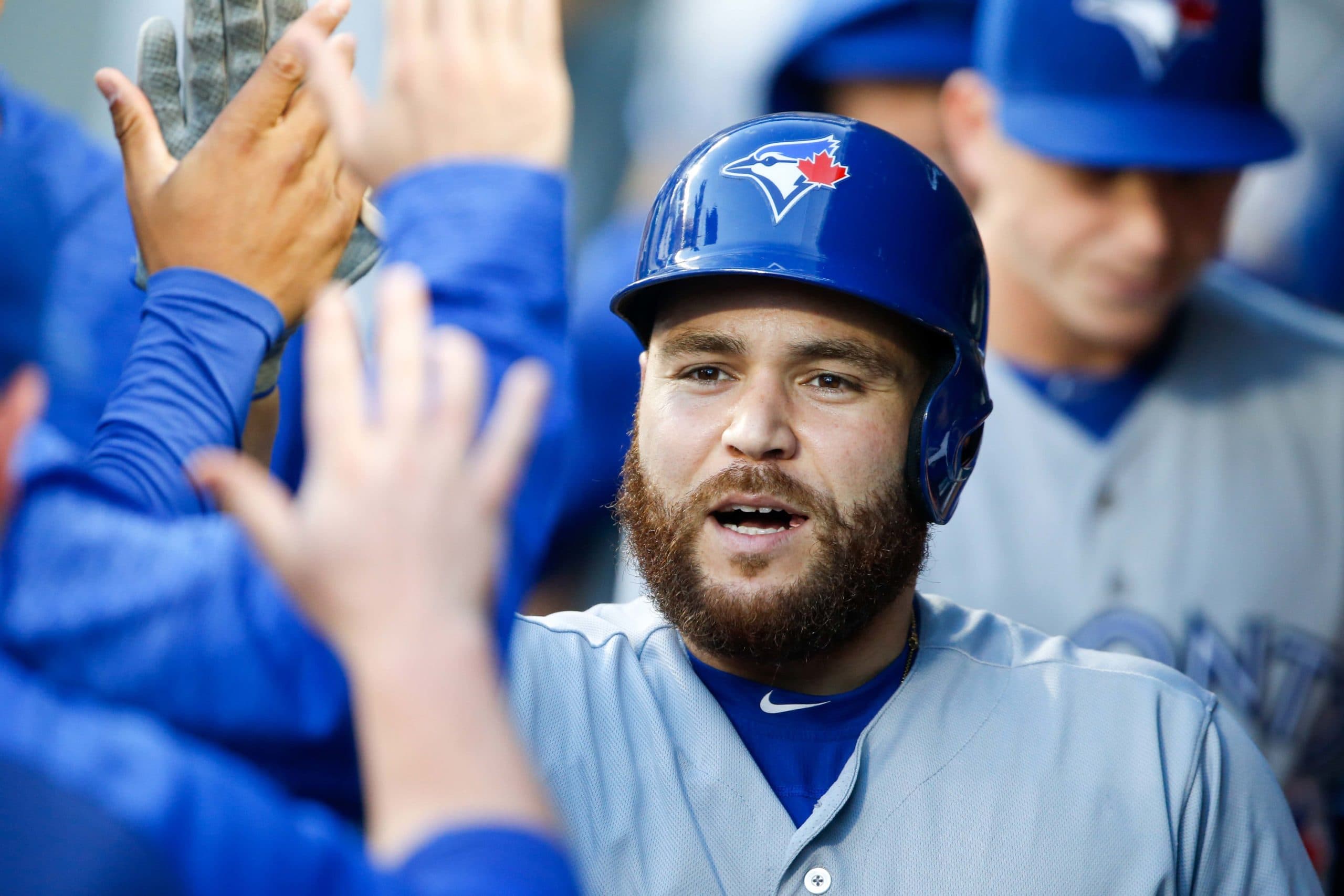 Photo credit:Joe Nicholson-USA TODAY Sports
You won't want to miss what's happening at the Rogers Centre on Canada Day.
For the first time since 2019, the Toronto Blue Jays are scheduled to play in Canada on the country's birthday, which hasn't been possible over the last few seasons due to COVID-19 border restrictions. One of the ways the team plans to celebrate this occasion is by honouring one of their former players, Russell Martin.
After announcing his retirement last month, Martin is slated to throw out the first pitch prior to Friday's contest versus the Tampa Bay Rays. This will undoubtedly take place in front of an energized, packed crowd at home.
The 39-year-old signed with the Blue Jays in 2014, agreeing to a five-year, $82-million contract. It was the largest free-agent signing in franchise history at the time. Now, it ranks third behind George Springer's (six years, $125 million) and Kevin Gausman's (five years, $110 million) deals.
Martin spent four seasons in Toronto from 2015-18, slashing .225/.336/.399 with 66 home runs and 211 RBIs. He was a part of the club's playoff runs in 2015 and '16, which resulted in consecutive ALCS appearances.
Overall, the four-time All-Star played 1,693 career games between four different franchises – including the Los Angeles Dodgers, New York Yankees, Pittsburgh Pirates and Blue Jays. The 2007 NL Silver Slugger and Gold Glove Award winner recorded 1,416 career hits, 191 home runs, 771 RBIs and a .248/.349/.397 slash line.
Defensively, Martin logged 13,433.2 career innings at catcher. He also made 57 appearances at third base, compiling 333.1 innings of work.
Born in East York, Ontario, and raised in Montreal, Martin made the playoffs in 10 of his 14 campaigns – six of which were in consecutive seasons from 2011-16. Unfortunately, he never appeared in the World Series, failing to advance past the championship series in both leagues.
---