Fortnight on the Farm, Vol. 4
I've spoken too soon before but I feel like the events of the last couple of weeks will lead to this article being an exercise in highlighting for you players I've spoken of often before. To remedy this a bit, I want to throw in a layer of focus on the bullpens of the full-season teams.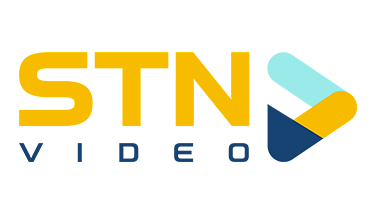 But first, let's take note that the short season Opening Day was yesterday, June 6. While there are posted rosters on the MiLB site, the initial roster often remains in a bit of flux. Still, there are some names that are worth noting now as players to keep an eye on.
In the Florida Complex League: Probably the most interesting pitcher will be 2021 draftee Irv Carter (#13 on Baseball America's latest prospect list update) who's been called a steal in that the Jays got him in the 5th round last year with a well above slot bonus. Clearly the highest ranked pitcher on either short-season team, I'm a bit surprised he hasn't already joined Dunedin but there might be some unreported injury holding him back.
Speaking of injury, Eric Pardinho (one time Top 10 prospect) appears on no roster currently and it's safe to assume that if he's healthy enough for game action he'd be here so, have to see this as bad news. Cooper Benson, the only other signed 2021 draft pick who's yet to see official game action is also on the roster.
Among position players, catcher Victor Mesia (#26 on Baseball America's pre-season list) is well regarded but struggled when he opened the season for Dunedin. Highly regarded (by most) shortstop Manuel Beltre, (#11 on BA's latest list) is on this roster, and centerfielder Yhoangel Aponte (#22) made more than one of the longer prospects lists as well. Another shortstop, Luis Garcia (#28), described as a slick shortstop with impressive speed and little power is also getting noticed. I wouldn't be surprised if a couple of middle infielders are dropped down here at some point from the D-Jays, who are currently running with SIX of them.
At the Dominican Summer League complex, most of the names are even more unfamiliar unless they were bonus babies. Those would be catcher Luis Meza (ranked #9) who was the Jays' most expensive signing back in January, outfielder Jean Carlos Joseph (#29), a premium centerfielder with offensive potential,  and earlier signed third baseman Gregori Cano (yes, brother to Robinson Cano) who are the most prominent players to watch in the DSL.
Now to the full-season squads…
Dunedin Blue Jays
It's kind of hard to be entirely clear about the D-Jays staff because they are piggy-backing in virtually every game which effectively means there are two "starters" almost every night. I've come to count every outing of three or more innings as a "start."
the star of this staff now that Tiedemann went north is still Dahian Santos – yet he's only officially started 4 of his 9 outings. But he's gone at least four innings in each of his last six appearances. He's consistently held onto an almost 18/9 K  rate and the only thing I can see keeping him out of Vancouver is just that the rotation there is packed with prospects already. On his heels quality-wise, if not in innings, is Nick Frasso who was almost untouchable again on Sunday. In three of his four outings, he's allowed only one hit, There are 10 pitchers still on this roster who have started at least one game and all are averaging at least three innings per outing except Jimmy Robbins who got his first start Saturday. The best pure reliever outside that group is 24-year-old lefty Braden Scott signed out of the Indy leagues. He's registered 36K in 24.1 IP with a 2.22 ERA. Jimmy Robbins and Trent Wallace (2 starts) have both pitched well in relief, Robbins is a particularly appealing tale of persistence.  He went on the IL in August of 2019, and didn't pitch in an official game again until April 22 of this year.
There's limited breathless Gabriel Martinez news this week because he's been on the IL since June 1, but in the 10 games preceding, he was hitting .400 so there's that. Slugging 1B Ranier Nunez is in a short 4-for-20 slump but that's the smallest of sample sizes. Third baseman Damiano Palmegiano is creeping up the OPS rankings as he adds a little more contact to his power stroke.
Vancouver Canadians
Rickey Tiedemann and Yosver Zuueta missed exactly no beats with the promotion from Dunedin and every dominant start makes it more likely they will force their way to AA by August if not sooner. They've arguably been better at the higher level. Tiedemann has only walked two in 14.2 IP and Zulu has allowed only one ER in his three starts for the C's. Sem Robersse also continues to build his case for AA. Now sporting a 2.11 ERA over his eight starts, Chad Dallas is maybe a half-step behind given his 5.4 BB/9 rate. As for the relievers, Jimmy Burnette just packed up his 18.0 K/9 and headed off to AA. He'd given up an earned run only one time since April 27.
Also, keep your eye on Alejandro Melean. He missed the month of April on the IL but has come back strong. His last three appearances have been starts and he pitched well. Last year he was considerably better in relief than as a starter so we'll need more data to see if this is the beginning of a breakout.
Top prospect Leo Jimenez finished May with an .803 OPS which is trending in the right direction after a weak April. Fellow SS Addison Barger, a streaky hitter in 2021, is raising his profile with consistent production so far. He's rocking a .888 OPS and his nine homers lead the circuit. If that continues he'll see AA at some point (maybe when Tanner Morris gets his overdue promotion to Buffalo).
New Hampshire Fisher Cats
Hayden Juenger Has regressed some with his control and it's produced some uneven results but growing pains are to be expected from such a rapid promotion. The early returns on Trent Palmer are solid. Adam Kloffenstein is an interesting case. He's had two appearances at AA, in each he threw three dominant innings then got knocked around when they brought him back for a fourth one.  Hard to guess what's going on there from the outside. The other guy I typically mention – Nick Fraze – has taken a deep turn for the worse. In his last four starts over 16.2 IP he's allowed 19 ER. In the 'pen, Jake Elliot, who just got moved back to Buffalo, was doing the best work, along with Gabriel Ponce. The latter now remains the only really reliable option in a weak crew. Hagen Danner is still on the injured list.
Let me start the hitters with the previously mentioned Tanner Morris and again ask the question – what more does a guy with an .898 OPS through almost a third of the season need to do to get his ticket to Buffalo? Orelvis Martinez is slumping, 5 for 37 over his last 10 games.
Buffalo Bisons
I mentioned previously that Max Castillo's six impressive AA starts earned him a promotion to Buffalo, but the news is that in his first three starts at the higher level he's pitching even better. More innings per start, dropped his hits per nine by more than half, almost as much improvement in walk rate – and ONE earned run in 18 IP. If this keeps up he's on everyone's radar as a potential plug in for the Jays when needed, or a trade chip.
While not a prospect in any real sense, Casey Lawrence, who has the benefit of already being on the 40-man roster, continues to keep his name on the list. He's up to nine starts and has a 1.42 ERA in his five appearances since getting back from his brief visit to the Blue Jays bullpen.
In the Bisons' bullpen, the featured story continues to be changeup-maybe-screwball artist Adrian Hernandez. Rocking a 0.60 ERA in his 15 appearances, along with a 13.2 K/9, it seems more and more likely he'll get his chance in the majors this season. Beyond him, other than the older more well-traveled guys (Beasley, Gage) the name that comes up is Kyle Johnston. I've been more of a skeptic than most but I have to note that he keeps improving at the margins and you have to respect a guy who keeps getting better.
Can't really speak of Buffalo without speaking of their four top 20 prospects in the lineup. Albeit it's the redundancy I mentioned up top: Gabby Moreno had an OPS of .922 for the month of May, Jordan Groshans put up an .879 OPS and Samad Taylor's season OPS was .812 on the last day of May (June sample sizes are really small right now). He's also up to 20 steals in 23 tries. The fourth of these prospects, Otto Lopez, hasn't found his groove yet after starting the season on the IL.
Now that all the team rosters are formed,  Pardinho is the only player on my VERY long prospect list who appears on no roster, albeit a few others (like Brock Lundquist and Justin Ammons) are still listed as "active" on their player cards but are not on any roster. I wouldn't be shocked if the others have been unofficially dispatched but Pardinho remains a mystery.
---