Free Agency Wrap Up: Day 3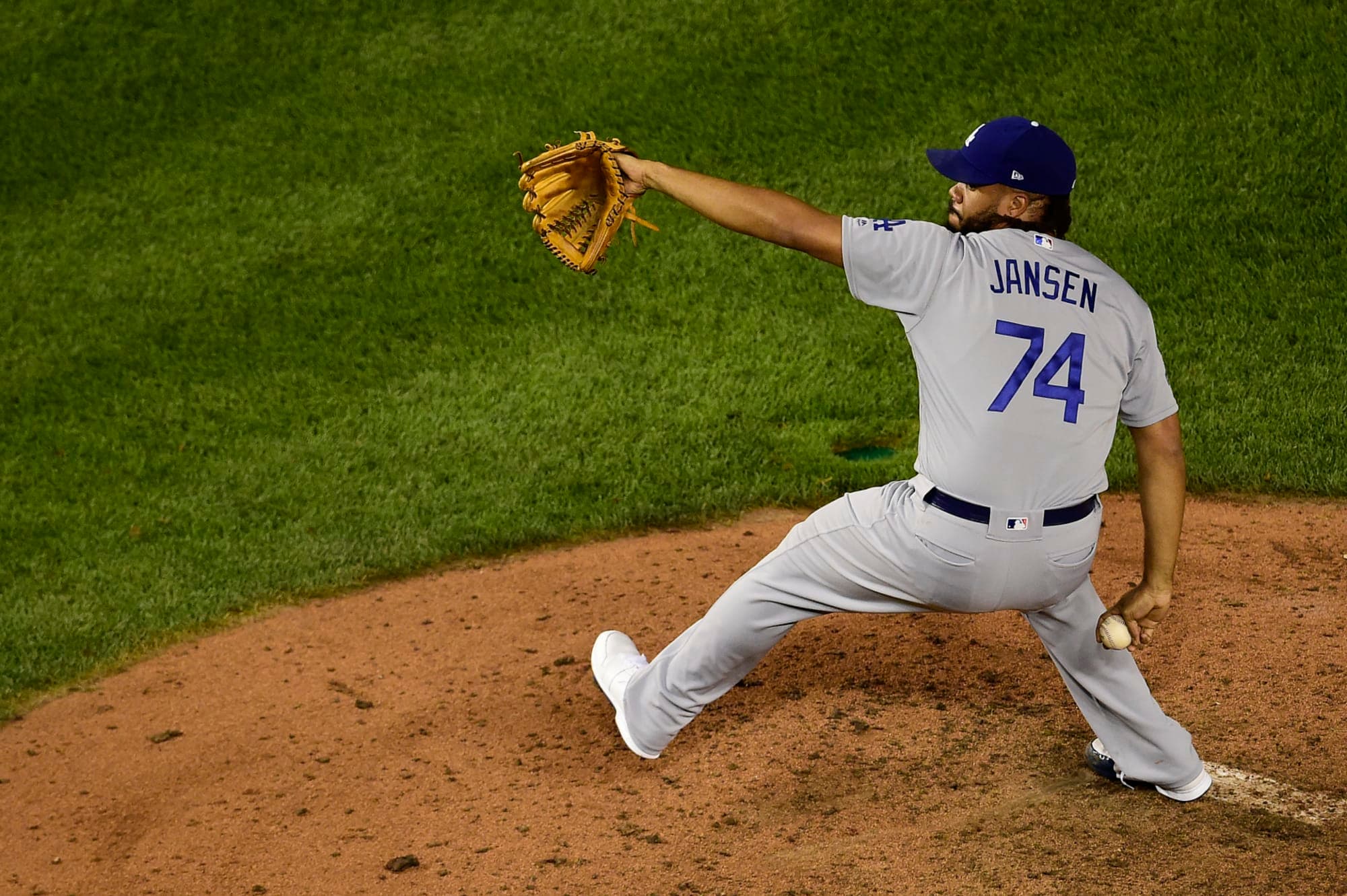 Photo credit:https://lasportshub.com/2020/02/17/los-angeles-dodgers-kenley-jansen-2020/
"On the third day of free agency, not much happened," he wrote, hours before Josh Donaldson was traded to the Yankees. That news deserved it's own article, so I'll be changing up the format of the day three article. The way I see it, the Blue Jays need to fill three needs before the season starts, a third baseman, a left handed bat and a relief pitcher.
To curb my boredom throughout the day, I posed this question to both Twitter (@Brennan_L_D) and Instagram (thejaysnation) to get responses from followers.
My ideal acquisitions:
It's mentioned in the tweet, but here are the reasons why I believe these are the best players for the needs.
Jose Ramirez for the third base need:
If you've never read my articles or even follow me on Twitter, you may not know this, but I am a big Jose Ramirez guy. Obviously, Jose Ramirez would be the perfect fit for the Blue Jays. He's a great defender, he has speed, he hits for power and he has a great eye at the plate. Ramirez is also a switch hitter, so he also fills the need for the LHB 
Despite Ramirez being one of the best baseball players on the planet, he sure isn't getting paid like one. The 29-year-old is only making 26 million over the next two seasons. Furthermore, Mark Shapiro was the Guardians GM when Ramirez was signed, so there is a connection there.
Kyle Schwarber for the left handed batter need:
Schwarber is the prototypical designated hitter. While he had a rather high K% of 27% in 2021. He also smashed 32 homers and slashed .266/.374/.928. The 29-year-old plays left field as well, which means that he could platoon with whomever remains barring a hypothetical trade with Cleveland for Jose Ramirez.
Schwarber didn't have a great season defensively, as he had a -5 DRS in left field with a -3.4 Ultimate Zone Rating, but the Jays wouldn't be signing Kyle for the defense! Boston was unable to extend him a qualifying offer due to being traded for him midseason, meaning that the Jays wouldn't lose their second round pick.
According to Ken Rosenthal, the Blue Jays have joined the Schwarber sweepstakes. The 29-year-old would be a perfect fit for the Jays.
Kenley Jansen for the relief pitcher:
As it stands, the Jays bullpen is pretty good. Pulled from Joshua Howsam on twitter (@JosuaHowsam), you can see the list of bullpen options at the Jays disposal.
Jordan Romano, Tim Mayza, Adam Cimber, Trevor Richards, Yimi Garcia, Nate Pearson, and Ross Stripling all have spots locked down. While there are some good options between Borucki, Merryweather,  Phelps and Vasquez, imagine adding Kenely Jansen.
The 34-year-old right handed pitcher has been nothing short of dominant in his career. He's pitched 705 innings and has an ERA of 2.37 and a FIP of 2.37. Furthermore, Jansen has a K/9 of 13.05 with a rather low BB/9 of 2.60 in his career.
While his dominance has waned since 2017, he's still quite good. In 2021, he posted a 2.22 ERA and a 3.08 FIP in 69 (nice) innings pitched. While his K/9 of 11.22 below his average, he's still striking out batters at a high clip. His 2021 BB/9 is quite worrisome however, as that rose to a 4.70, by far the highest in his career.
According to Shi Davidi
, the Jays have looked into Kenely Jansen and are looking to add another high leverage reliever.
Other popular options:
Unfortunately, this is an unrealistic scenario for the Blue Jays. Jansen hasn't been linked to the Jays and Cleveland seems as if they would rather keep a hold of Jose Ramirez with the expanded playoffs. With that said, who are the other options brought up by fellow Blue Jay fans?
Third base:
The acquisition cost for Jose Ramirez remains high, meaning that the Blue Jays could possibly look elsewhere. Matt Chapman, who I wrote about here,
is a fantastic defender who has power. Unlike Ramirez, the cost to acquire Chapman could be on the low side due to a dismal 2020 and 2021. In fact, the idea for Chapman article sprang up while writing this section.
A few others mentioned the current Jay, Santiago Espinal, taking over duties at third. I don't think this would be the case though, as I believe he is set for a regression in 2022. Furthermore, I think he's the perfect utility infielder with his high contact rate and solid eye at the plate.
Left-handed bat:
In a poll, the majority of votes leaned towards the aforementioned Schwarber, but there were some dissenting opinions.
Michael Conforto's name came up once. The 29-year-old slashed .232/.433/.729 with 14 homers in 479 plate appearances, by far his worst rate. He also registered a -4 DRS in right field in 2021. I'd be hesitant to sign Conforto due the Mets giving him a qualifying offer, thus meaning the loss of a draft pick if signed.
Another option could be 32-year-old Corey Dickerson. In his 140 plate appearances with the Jays in 2021, he slashed .282/.329/.779 with four homers. I find it hard to believe that Dickerson is the left-handed power bat the Blue Jays are looking for, as his home run totals have declined the past two seasons.
Reliever:
This option had the most varied opinion. The three players I put in the poll were Kenley Jansen, Andrew Chafin and Ryan Tepera.
The 31-year-old Chafin had a fantastic 2021, posting a 1.83 ERA and 2.98 FIP in 68.2 innings pitched. This is well below his career ERA of 3.30 and slightly below his career FIP of 3.18. His K/9 took a decline, dropping to 8.39, his lowest since his second season. However, his BB/9 dropped to 2.49, the lowest of his career. The lefty is certainly an intriguing option for the bullpen.
The former Jay, Ryan Tepera, put together a solid season with both Chicago teams. He registered a 2.79 ERA and a 2.73 FIP in his 61.1 innings pitched. His 10.86 K/9 was the second highest of his career, while his 2.79 BB/9 was the lowest since his rookie season. While he's a good reliever, I don't think he takes this bullpen over the top like Jansen would.
As always, you can follow me on Twitter @Brennan_L_D. Fun fact, while writing this article, I accidentally spawned the Matt Chapman article, thus I wrote two articles with over 1,000 words. Pretty neat I say.