Free Agent Profile: Lourdes Gurriel Jr. is on the open market following his first All-Star season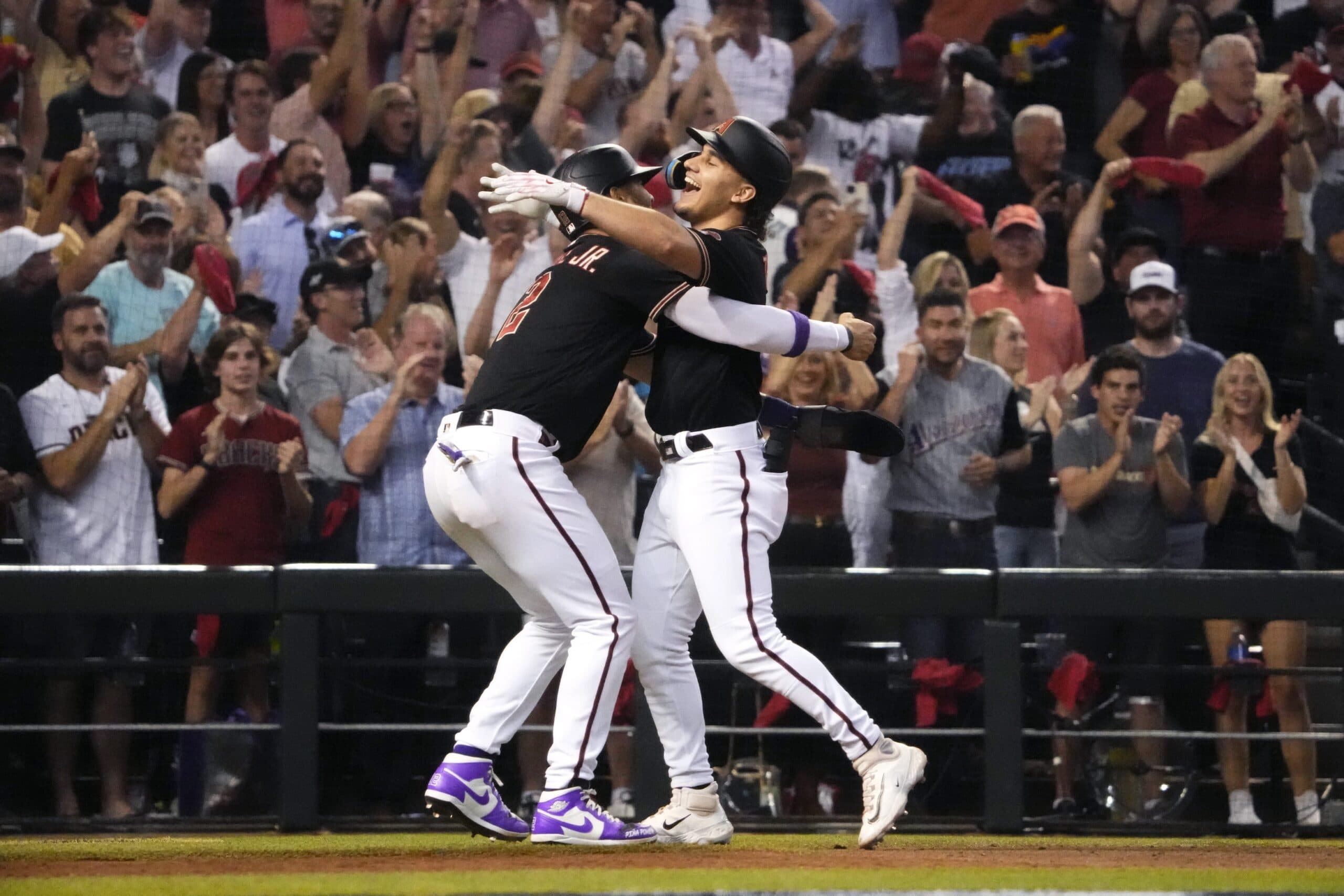 Photo credit:© Rob Schumacher/The Republic / USA TODAY NETWORK
There are two former Blue Jays who will be prominent free agents this winter.
In this series, we look at free agents who the Jays could be interested in when free agency opens. So far, we've looked at Shohei Ohtani, Cody Bellinger, Yoshinobu Yamamoto, Tim Anderson, and Teoscar Hernandez. In this article, we'll look at Lourdes Gurriel Jr.
Lourdes Gurriel Jr.'s 2023:
Gurriel Jr. and catcher Gabriel Moreno were traded to the Arizona Diamondbacks last December in exchange for Daulton Varsho. This trade has been beaten to death at this point, so let's not dive into it. 
In his first and possibly last season with the Diamondbacks, Gurriel Jr. had a good performance at the plate, slashing .261/.309/.463 with a career-high 24 home runs and a 106 wRC+. His 2.1 fWAR was a career-best, beating out 2019 and 2021's 1.8 fWAR, and he was named to the All-Star team for the first time in his career. 
Moreover, he also had his best defensive season to date. Gurriel Jr. posted a fantastic 14 Defensive Runs Saved, beating out his previous high of 6 in 2021. He also finished with 1 Outs Above Average, the first time he's ever had a positive OAA.
Gurriel Jr. also played a significant role in Arizona's surprising run to the World Series during the playoffs. He went 19-for-66 with three home runs and 11 runs driven in over four rounds in the playoffs. 
Lourdes Gurriel Jr.'s contract:
Gurriel Jr.'s contract is challenging to begin with. The Blue Jays signed the Cuban to a seven-year, $22,000,000 deal in the 2017 off-season, but there was a player option for the 2024 season that no one knew about until only a handful of years ago. Due to his previous contract, Gurriel Jr was also ineligible to receive a qualifying offer.
Using Jim Bowden's prediction for his The Athletic article, he predicts that Gurriel will get a three-year, $36 million deal, which totals $12 million annually. For the sake of comparison, that's the same annual salary that veteran sluggers such as Michael Brantley, Joey Gallo, and Justin Turner signed for last winter, but for longer term, which makes sense, given Gurriel Jr.'s age. 
Is Lourdes Gurriel Jr. a fit for the Blue Jays:
You know what would have been nice on the 2023 Blue Jays? A power hitter right-handed outfielder to platoon with Daulton Varsho. Gurriel Jr. went from 21 homers in 2021 to just five in 2022, before hitting his career-high in 2023.
If the Blue Jays sign him along with a left-handed outfielder (Bellinger, please), they could platoon Gurriel Jr. and Varsho in left field, especially with Gurriel Jr.'s improvement in the outfield.
There's definitely a fit, and you've got to think that Blue Jays players miss playing with Gurriel Jr. He was a big part of the team's culture before he was traded to the Diamondbacks and he came up with a lot of clutch hits for the team over the years, which is something they sorely lacked in 2023. 
---
As always, you can follow me on Twitter, Instagram, and Threads @Brennan_L_D.
---
Previously…
---