GDB 119.0: Toronto Blue Jays look to beat Chicago Cubs as team honours José Bautista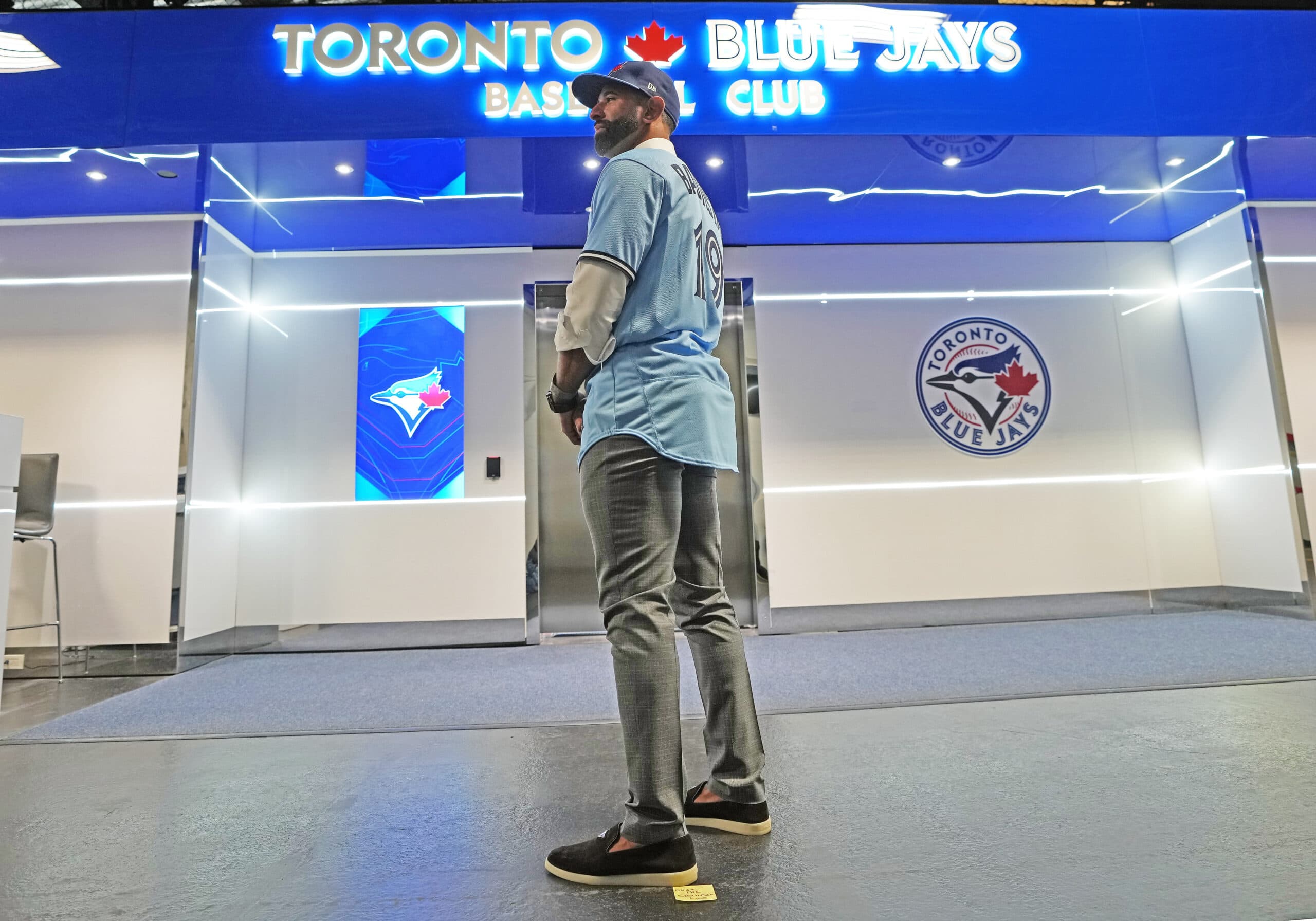 Photo credit:Nick Turchiaro-USA TODAY Sports
Happy José Bautista weekend.
It's been a long time coming, but the Toronto Blue Jays are finally honouring Joey Bats today welcoming him to the Level of Excellence. A journeyman before the Jays acquired him in 2007, Bautista enjoyed the best years of his career becoming a six-time all-star in the process.
He led all of baseball in both 2010 and 2011 with 54 and 43 homers, and over his 10-year tenure in town, added another 194 to the mark.
Today, the Jays will take on the Chicago Cubs in game two of a three-game set, and boy — could they use Bautista's bat in the lineup. After scoring 25 runs in three games against the Boston Red Sox en route to a crucial series sweep, the last five games — four against Cleveland and one against the Cubbies last night — they've scored just nine runs.
Woof.
Let's see if that can get back on track today.
---
The Bautista ceremony kicks off on Sportsnet at 2:30 p.m. EST.
---
First pitch: 3:07 p.m EST — Sportsnet, Sportsnet 650.
Toronto Blue Jays: 65-53, 7.0 GB, – WCGB, +53 DIFF.
Chicago Cubs: 60-56, 2.5 GB, – WCGB, +70 DIFF.
Moneyline: TOR -118; CHI +100.
Blue Jays to win the series -143
Series correct score Toronto 2-1 +130
Starting pitchers:
TOR: Chris Bassitt RHP – 11-6, 24 GS, 1392 IP. 3.87 ERA, 108 ERA+, 4.57 FIP, 1.246 WHIP, 3.0 BB/9, 8.4 SO/9.
CHI: Justin Steele LHP – 13-3, 21 GS, 121.0 IP. 2.68 ERA, 171 ERA+, 3.21 FIP, 1.174 WHIP, 2.1 BB/9, 8.4 SO/9.
Bold season totals indicate player led league. Italic season totals indicate player led all major leagues.
Lineups: 
Need to bide the time until first pitch?
Tune into the latest edition of Blue Jays Nation Radio as the crew talks about the Jays' latest series against the Cleveland Guardians, and Alek Manoah being sent to Triple-A.
---
---
Zach Laing is the Nation Network's news director and senior columnist. He can be followed on Twitter at
@zjlaing
, or reached by email at zach@oilersnation.com.
---