GDB 135.0: Toronto Blue Jays open three game set in Mile High City against the Colorado Rockies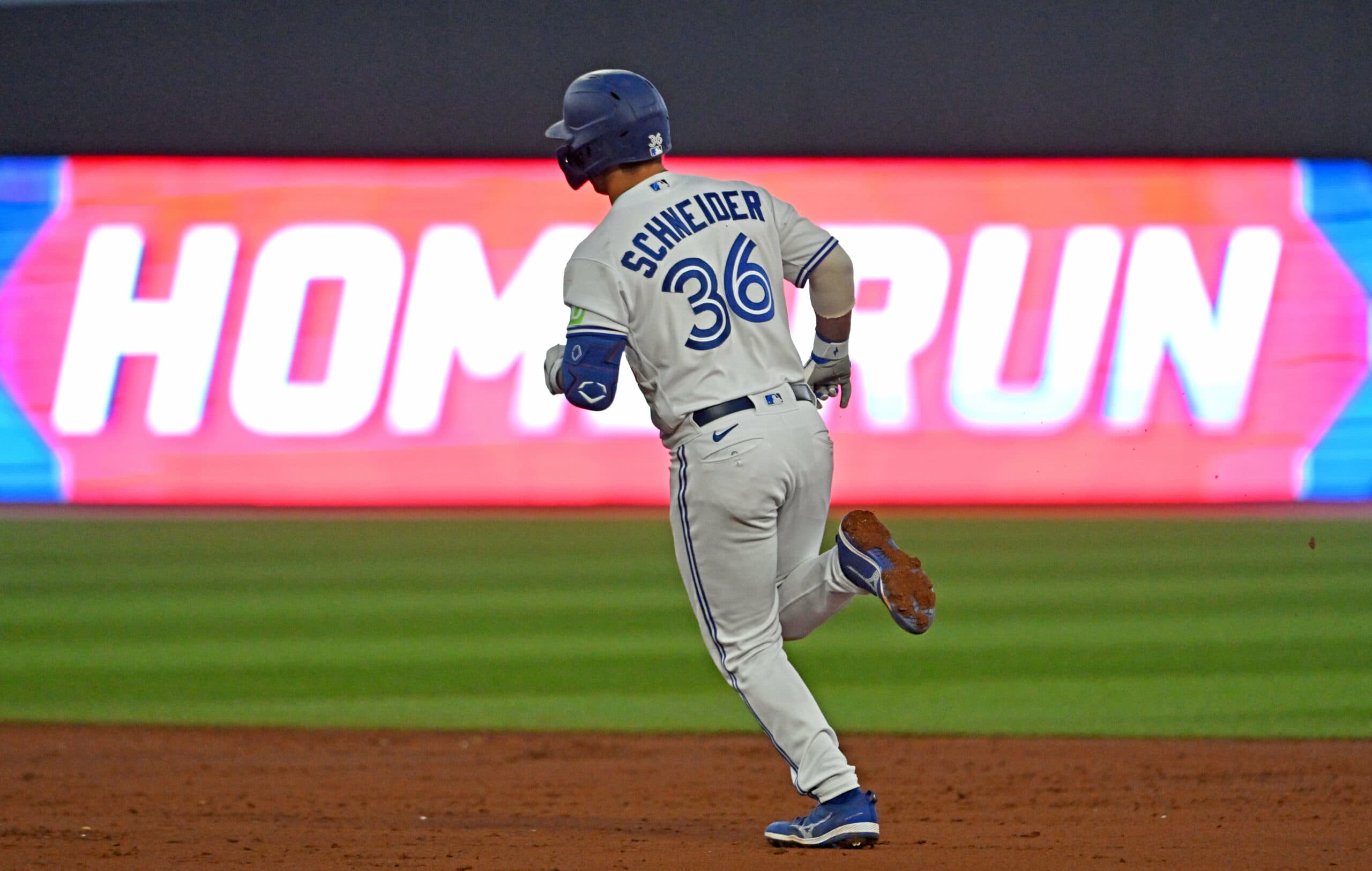 Photo credit:Dan Hamilton-USA TODAY Sports
🎶
He was born in the summer of his 27th year
Coming home to a place he'd never been before
He left yesterday behind him, you might say he was born again
You might say he found a key for every door
When he first came to the mountains his life was far away
On the road and hanging by a song
But the string's already broken and he doesn't really care
It keeps changing fast and it don't last for long
But the Colorado Rocky Mountain high
I've seen it rainin' fire in the sky
The shadow from the starlight is softer than a lullaby
Rocky Mountain high (Colorado)
Rocky Mountain high (high in Colorado)
🎶
I love me some John Denver, and I love me some baseball in Colorado.
There's no stadium in pro ball quite like the Rockies' home turf in Denver. Situated over 5200 feet above sea level, it creates such a unique environment for the sport to be played.
As I
wrote about earlier today
, hitters have seen significant statistical jumps in their numbers since the park opened up in 1995 with their wRC+ jumping a staggering 20 percent from 96 to 116. OPSs have historically climbed from .724 to .826, and pitchers have seen their ERAs rise
32 per cent
to 5.38 in Denver.
So, what should we expect from this Blue Jays team? One heckuva lot of offence. The Jays bats, on their own, are among the best in the league ranking in the top 10 in multiple key offensive categories.
Batting average? Sixth.
On-base plus slugging? 10th.
Weighted on-base average? 10th.
Weighted runs created plus? 9th.
The only problem is that when those runners get in scoring position, the Jays' bats turn into, well, wet noodles.
Batting average? 16th.
On-base plus slugging? 24th.
Weighted on-base average? 22nd.
Weighted runs created plus? 21st.
So while the Jays' bats in and of themselves aren't the worst, their inability to drive in runs with runners in scoring position this year had continued to be a major issue. They've left 970 runners on base this year, second most in the league next to the St. Louis Cardinals' 974.
That number right there has forced the Jays' runs scored number to 603, the 16th most in baseball.
Well, the Jays will have a chance to rectify some of those numbers here this weekend with the Rockies trotting out the arms of Chris Flexen (5.87 ERA), Ty Blach (3.94 ERA) and Austin Gomber (5.50 ERA).
---
First pitch: 8:40 p.m EST — Sportsnet, Sportsnet 650.
Toronto Blue Jays: 73-61, 10.5 GB, 19 E#, 2.5 WCGB, +64DIFF.
Colorado Rockies: 49-84, 34.0 GB, E E#, 20.5 WCGB, -197 DIFF.
Moneyline: TOR -192; COL +160.
*Odds at the time of publishing. Odds subject to change.
Starting pitchers:
TOR: Hyun-Jin Ryu LHP – 3-1, 5 GS, 24.0 IP. 2.25 ERA, 192 ERA+, 3.85 FIP, 1.000 WHIP, 1.9 BB/9, 7.5 SO/9.
COL: Chris Flexen RHP – 1-6, 10 GS, 72.2 IP. 6.94 ERA, 65 ERA+, 6.37 FIP, 1.734 WHIP, 3.6 BB/9, 7.1 SO/9.
Lineups: 
Need to bide the time until first pitch?
Tune into the latest edition of Blue Jays Nation Radio as the crew talks about the Jays' latest series against the Washington Nationals.
---
Zach Laing is the Nation Network's news director and senior columnist. He can be followed on Twitter at
@zjlaing
, or reached by email at zach@oilersnation.com.
---