GDB 78.0: So uh.. the Toronto Blue Jays play the Oakland Athletics again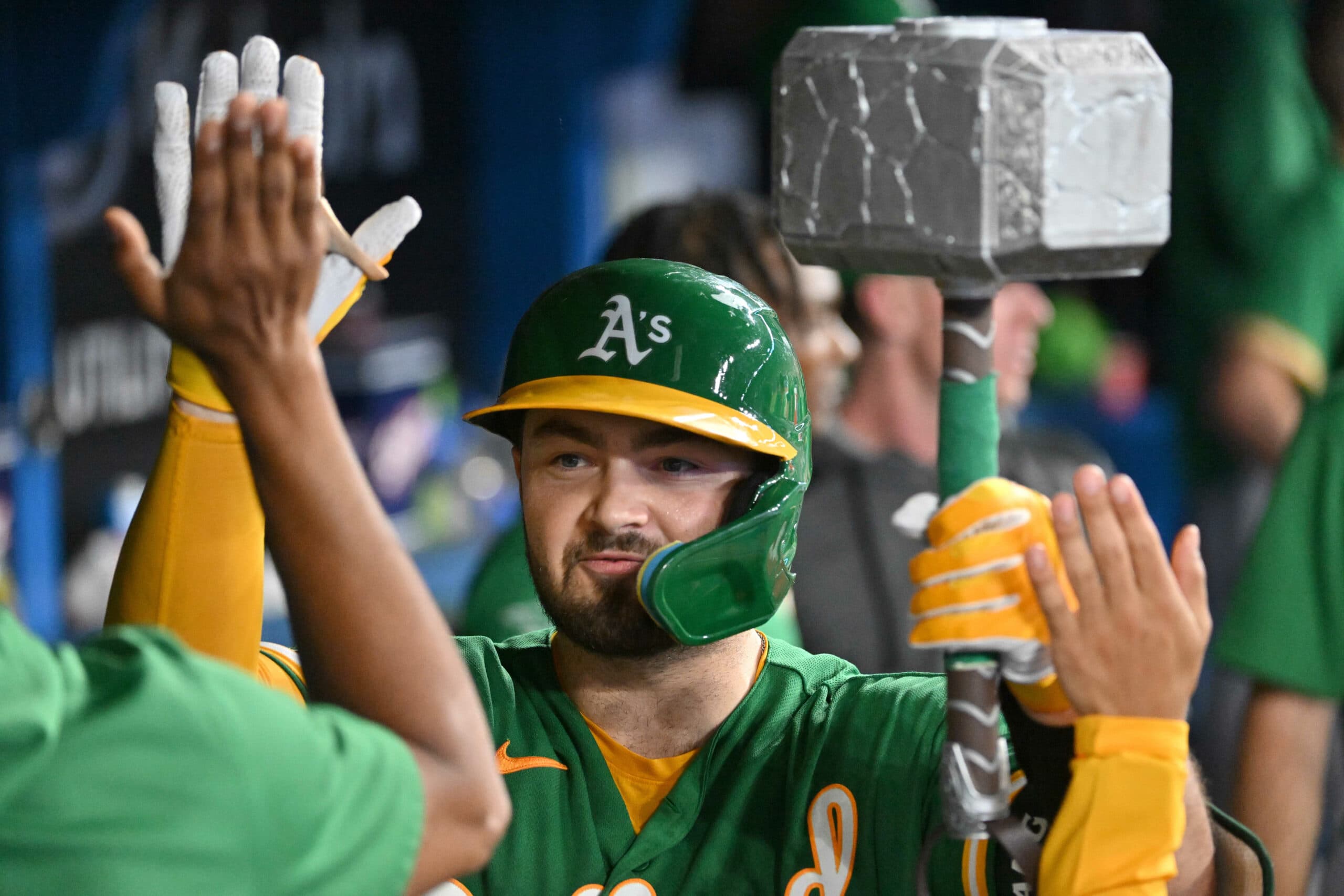 Photo credit:Dan Hamilton-USA TODAY Sports
Well, at least Vladimir Guerreo Jr. hit a home run for the Toronto Blue Jays last night.
Beyond that? Well, not a lot to like. Chris Bassitt continued his struggles with lefties this season getting jacked up by the top of the Athletics order, which was dominated by those left-handed batters.
After a disastrous first inning, he gave up calling his pitches to Danny Jansen, and seemed to settle into the game a bit better.
He himself admitted after the game
 he thinks he's done calling his own pitches citing that he's thinking too much about it on the mound and it's a reason his success has faltered. It makes a ton of sense given he's got… *checks notes* …eight pitches he can throw.
The whole night was far from ideal as the Jays couldn't get to a struggling James Kaprilien enough to put the game away. Jordan Romano allowed a solo shot to Shea Langelies in the ninth, and Toronto couldn't rally in the bottom of the inning. Woof.
Baseball's a fickle sport where, evidently, any team can win on any given day — matchups be damned.
The Jays will run it back with a near identical lineup in the batting order with the only change being Santiago Espinal sliding into the 9 spot in favour of Kevin Kiermaier. It makes sense given the Jays are taking on a lefty in rookie Hogan Harris this afternoon, who has posted some solid numbers through his first six games in the bigs.
Let's see what Jose Berrios can cook up on the mound for the Jays this afternoon.
First pitch: 4:07 p.m. EST
Toronto Blue Jays: 41-36, 11.0 GB, 0.5 WCGB, +8 DIFF.
Oakland Athletics: 20-58, 28.5 GB, 22.0 WCGB, -209 DIFF.
Moneyline: TOR -278; OAK +230.
Starting pitchers:
TOR: Jose Berrios RHP — 7-5, 15 GS, 89.0 IP. 3.64 ERA, 3.86 FIP, 1.213 WHIP, 8.0 K/9, 1.1 bWAR.
OAK: Hogan Harris LHP — 2-1, 2 GS, 28.1 IP. 4.45 ERA, 3.77 FIP, 0.988 WHIP, 6.7 K/9, 0.4 bWAR.
Lineups: 
Need to bide the time until first pitch?
---
Zach Laing is the Nation Network's news director and senior columnist. He can be followed on Twitter at
@zjlaing
, or reached by email at zach@thenationnetwork.com.
---
Discover Betano.ca
 – a premium Sports Betting and Online Casino experience. Offering numerous unique and dynamic betting options along with diverse digital and live casino games, Betano is where The Game Starts Now. 19+. Please play responsibly.