GDB 84.0: Toronto Blue Jays host Boston Red Sox on Canada Day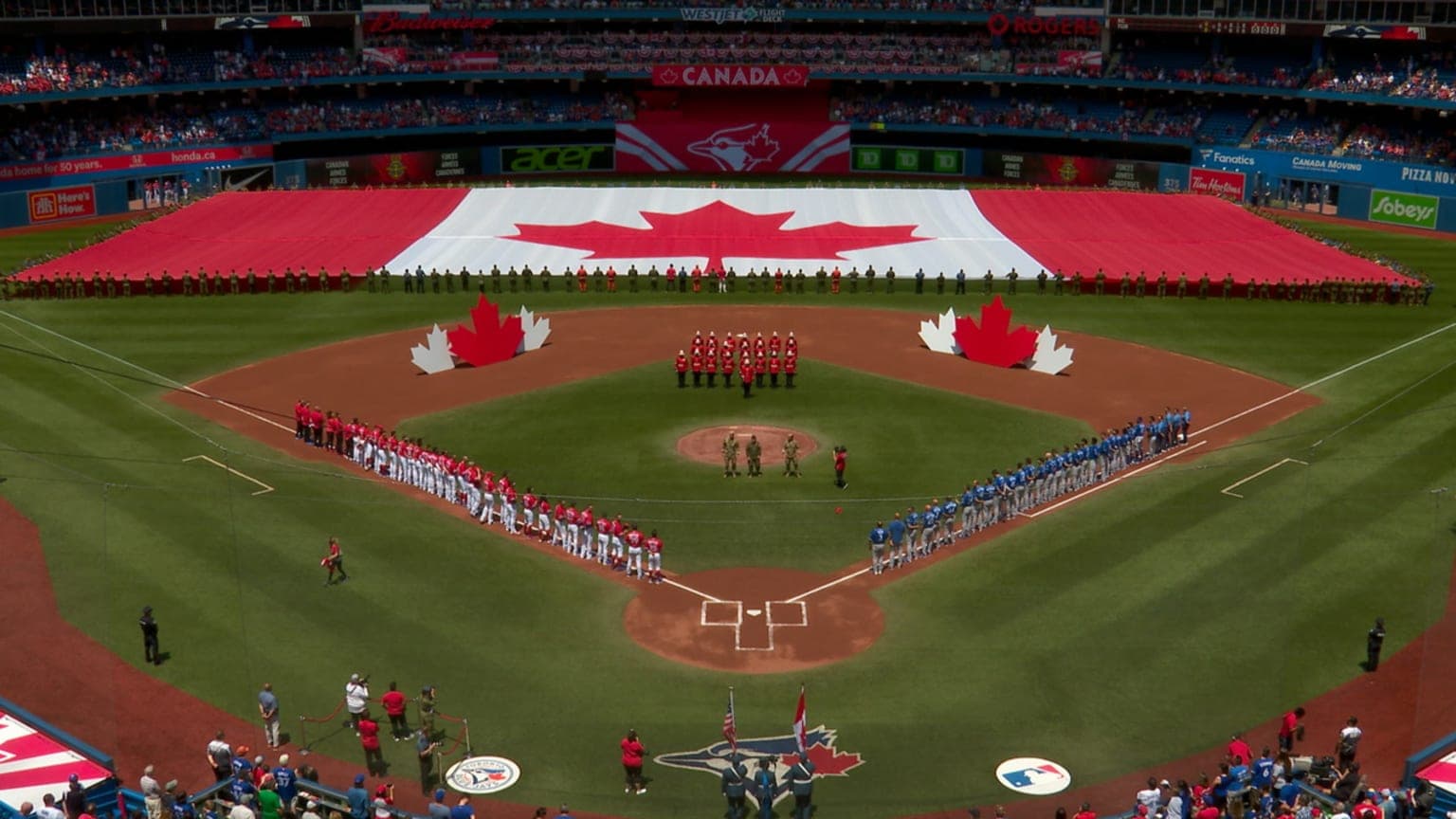 The Toronto Blue Jays continue to struggle with the American League East.
They lost by a score of 5-0 to the Boston Red Sox on Friday night, putting them at 0-5 against the Sox for the season. They're 1-5 against the Baltimore Orioles, 3-4 against the Tampa Bay Rays and New York Yankees, and are now 7-18 against their division all told.
Toronto will send Yusei Kikuchi to the mound on Saturday in search of their first win against Boston this season. Kikuchi's last two starts have been among the best of his career as a Blue Jay. He held the Miami Marlins to two hits over six scoreless frames and then followed that up by limiting the Oakland A's to one run over seven.
Going for the Sox will be Kutter Crawford. The righty has a 4.01 ERA for over 15 appearances, seven of which have been starts, this season. Most recently, Crawford was tagged for four earned runs over six innings in a Boston loss to the Chicago White Sox.
First pitch: 3:07 p.m. EST
Toronto Blue Jays: 45-38, 11.0 GB, 0.5 WCGB, +21 DIFF.
Boston Red Sox: 41-42, 15.0 GB, 4.5 WCGB, +11 DIFF.
Moneyline: TOR -167, BOS +140.
Starting pitchers:
TOR: Yusei Kikuchi LHP – 7-2, 16 GS, 84 IP, 3.75 ERA, 1.226 WHIP, 9.1 SO/9, 2.7 BB/9.
BOS: Kutter Crawford RHP – 2-4, 15 G, 51 2/3, 4.01 ERA, 1.123 WHIP, 8.7 SO/9, 1.7 BB/9
Lineups: 
TOR: George Springer RF, Bo Bichette SS, Brandon Belt DH, Vladimir Guerrero Jr. 1B, Matt Chapman 3B, Daulton Vardho LF, Danny Jansen C, Cavan Biggio 2B, Kevin Kiermaier CF.
BOS: Rob Refsnyder LF, Alex Verdugo RF, Justin Turner 1B, Rafael Devers 3B, Adam Duvall CF, Masataka Yoshida DH, Enrique Hernandez SS, Christian Arroyo 2B, Caleb Hamilton C.
---