GDB 86.0: Toronto Blue Jays open three-game series against Chicago White Sox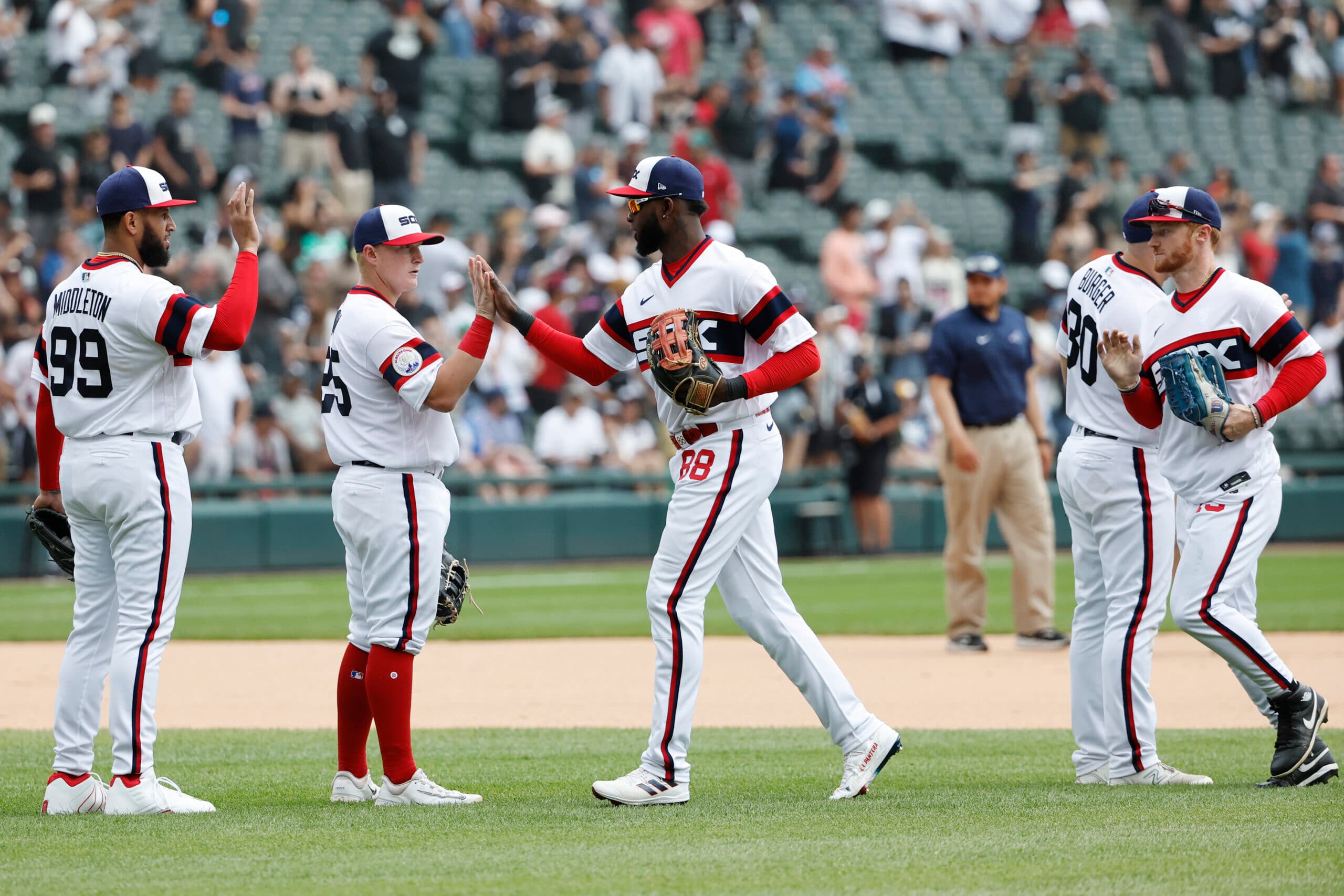 Photo credit:Kamil Krzaczynski-USA TODAY Sports
The Toronto Blue Jays kick off a two-series set against AL Central opponents.
Tonight the Jays roll into Chicago's southside to take on the White Sox, and on Friday will open another three-game set against the Detroit Tigers.
It's a great chance for Toronto to up the vibes heading into the All-Star break after getting swept by the Boston Red Sox. The White Sox — and Tigers — both find themselves well out of the playoff picture but in no sense of the term should that mean the Jays underestimate their foes. After all, Toronto did drop their opening game against the Oakland Athletics 5-4 back in June.
Nonetheless, it's Chris Bassitt on the mound tonight as he looks to break out of a slide that has seen him pegged with losses in three of his last four starts. He's allowed 15 earned runs across 17.2 IP in that stretch, so taking on the White Sox — a team who has scored the ninth fewest runs per game this year — could offer some reprieve.
First pitch: 1:37 p.m. EST
Toronto Blue Jays: 45-40, 11.0 GB, 2.0 WCGB, +19 DIFF.
Chicago White Sox: 37-49, 6.0 GB, 10.0 WCGB, -58 DIFF.
Moneyline: TOR -108; CHW+100.
Starting pitchers:
TOR: Chris Bassitt RHP – 8-5, 17 GS, 99.2 IP. 4.06 ERA, 1.194 WHIP, 8.4 SO/9, 3.2 BB/9.
CHW: Garrett Whitlock RHP – 6-5, 17 G, 99.1 IP. 3.53 ERA, 1.178 WHIP, 9.8 SO/9, 2.6 BB/9
Lineups: 
---
---
Zach Laing is the Nation Network's news director and senior columnist. He can be followed on Twitter at
@zjlaing
, or reached by email at zach@oilersnation.com.
---