George Springer is officially a Blue Jay! (with a front-loaded contract)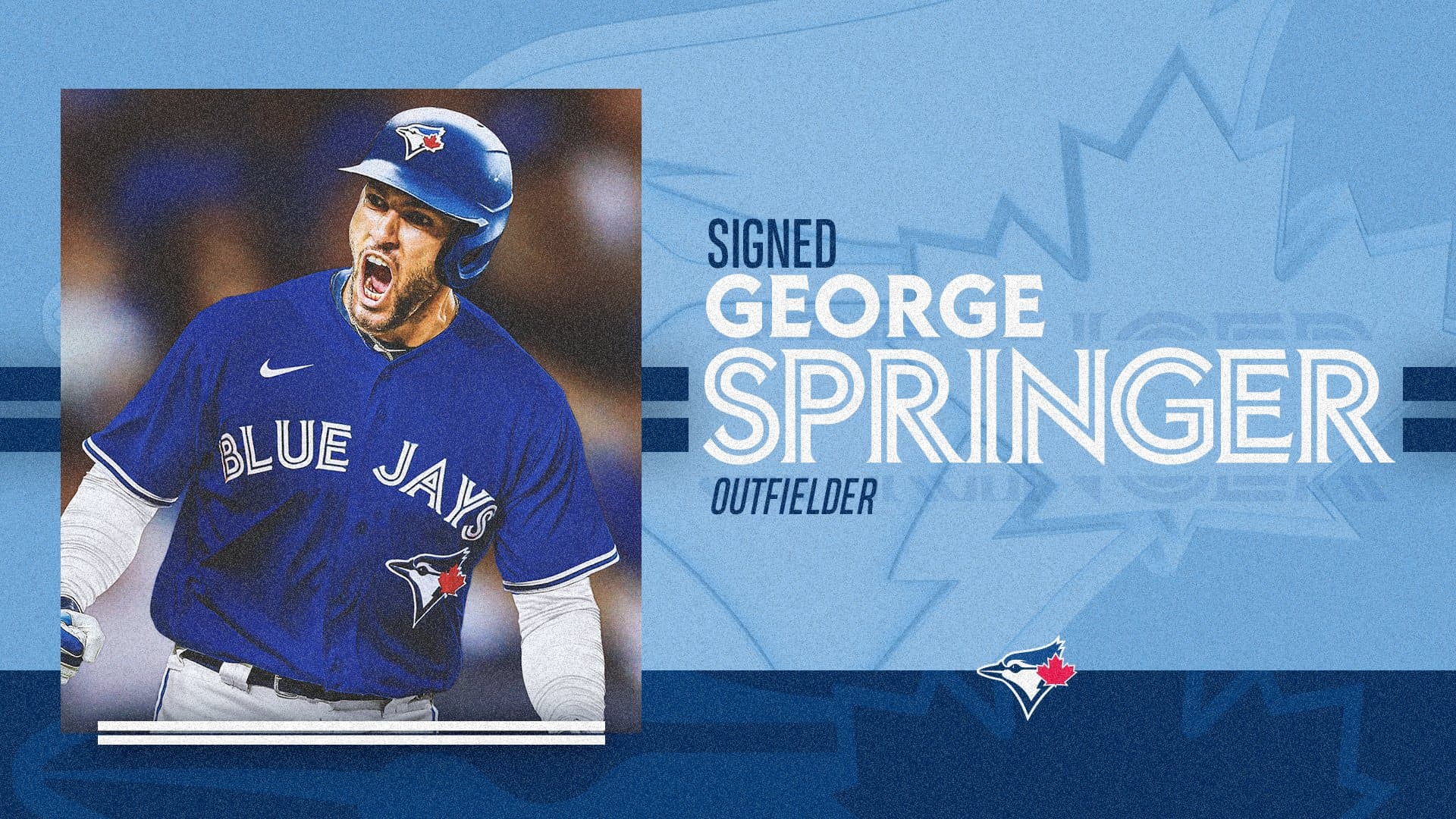 It's officially official — the Toronto Blue Jays announced George Springer's six-year, $150 million contract on Saturday.
Boy, it still feels nice to type that out. Though I wasn't really worried that this deal was going to fall through, there was a small  sense of anxiety after the whole Michael Brantley gong show, so the contract finally being made official is soothing for all us overly-anxious weirdos.
Anyway!
Springer's deal, of course, is the biggest in Blue Jays' history, breaking the record that was set all the way back in 2006 when Vernon Wells was given a seven-year, $126 million deal. It also dwarfs the biggest free-agent signing the franchise has made, which was Russell Martin's five-year, $80 million deal.
That's a lot of cash, but Springer has certainly earned it.
Between 2017 and 2020
, only five outfielders have produced more WAR than Springer (Mike Trout, Mookie Betts, Christian Yelich, Aaron Judge, and Cody Bellinger). And then there's also his incredible playoff stats, a .269/.349/.546 slash line over 292 post-season plate appearances and 19 homers, tied for fourth all-time.
So, there was never any doubt that Springer was going to get paid, and it's great that the Blue Jays were the ones who opened up their wallets and did so. Of course, Springer is 31 years old, so there's some reason to worry that his contract might become a bit of an albatross in the later years.
But, as Shi Davidi reports, Springer's deal is heavily front-loaded, making a potential mid-30s decline much more palatable…
This is pretty much the opposite of what we saw with Russell Martin's deal, which was backloaded in order to accommodate the Blue Jays' large payroll at the time. Martin got $7 million in 2015, $15 million in 2016, and $20 million in 2017, 2018, and 2019. The Blue Jays would end up paying $16 million of that deal in 2019 to move Martin to the L.A. Dodgers.
With Springer, the Blue Jays are capitalizing on the large amount of cheap, young players they currently have on the roster and are paying $60 million of Springer's deal in the first two years. The team will need to hand out big deals to guys like Bo Bichette, Vlad Jr., etc in the coming years, so paying Springer a significant part of his total contract early on makes life easier down the road.
The Blue Jays now sit with a payroll for next season at around $115 million,
per Roster Resource.
We obviously don't know what the budget is for 2021 or if they'll go as high as $160 million, which is where they were at back in 2017 and 2018, but I doubt that the team is finished adding this winter.