Getting to know Blue Jays prospect Sem Robberse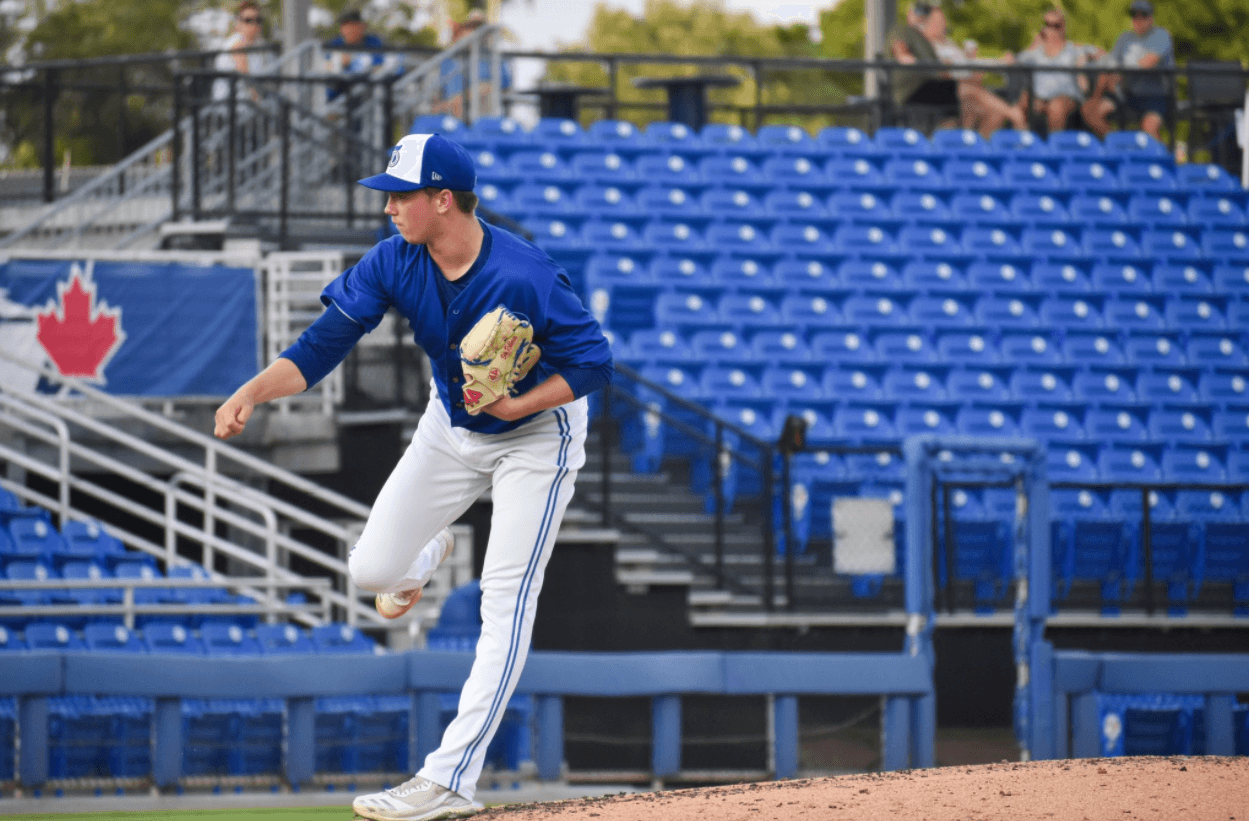 Want a list of all MLB players that have played from the Netherlands proper who pitched 500 innings or had 1000 plate appearances since the colour barrier was broken?
Hall of Famer Bert Blyleven and Didi Gregorius.
While there are many notable players from the Dutch Antilles (Cura
çao and Aruba), it's safe to say that baseball is not a priority sport in the Netherlands. Quite frankly I could have left this paragraph blank and you'd get the point. The Netherlands produces high-quality footballers, it's not quite so easy to find a notable baseball player from Holland.
So, you may be asking why I'm talking about a non-baseball European country in a Blue Jays Nation article and it boils down to the Blue Jays' ability to find high potential prospects on the International Free Agent market. Sem Robberse may be one of those players in the eventual future.
2019 IFA signings:
If you know me or follow me on Twitter, I rant and rave about the Blue Jays and their success on the International Free Agent market. They went shopping in 2018, signing a potential generational talent in Orelvis Martinez. The next season they followed that up by signing relief pitcher Shun Yamaguchi (that was fun) and Rikelvin De Castro.
Using Sportrac, we can scroll back to 2016 and see where players were signed from. While there are quite a few players who do not have a nation assigned to them, we know that only two players were signed from the Netherlands in a five-year period, both by the Blue Jays and both in 2019.
Their names? Pitcher Jiorgeny Casimiri and pitcher Sem Robberse, the latter is who we'll be talking about today. Robberse was such an under-the-radar signing that according to Sportrac, Robberse didn't even get a bonus.
Who is Sem Robberse?
We'll get this out of the way quickly, the 19-year-old Dutchman will not impact the Jays for at least half a decade. Robberse is rated as the Blue Jays' 23 best prospect in the Blue Jays organization (I have him 16th in my updated ratings). He is a 6'1,160 lb right-hander from Zeist, Netherlands and according to Pipeline, his velocity has already ticked up from high 80s to low 90s (with the potential to increase further). In fact, while researching for this article, I found a claim by Mister-Baseball.com, who did a profile on Sem, that he has already added 10 mph on his fastball.
I spend a lot of time on Pipeline, so what does Pipeline grade his stuff? On a 20-80 grade, his fastball is rated 55. While he only throws low 90s, it has already ticked up. His changeup is graded as a 45, while that may not seem high, he is only 19-years-old. Lastly, we come to his curve, which is rated a 55, and oh my lord is it ever a beautiful pitch. He also throws a slider and a sinker, but we'll get to that. Lastly, we have his control which is graded as a 50. While his overall grade is only 40, he is only nineteen, meaning that these grades could easily improve in the future.
July 29th game:
If you follow me on Twitter, you know that I complain quite a lot that Dunedin Blue Jays games are not televised nor have a radio broadcast. On this day it was different. I was able to watch the entire Dunedin game and Robberse impressed me big time.
I'll be pinning the pitches that intrigued me, but here are all his strikeout pitches.
The first strikeout was an 86mph slider that froze the batter. The last two strikes out were also sliders which were nasty. While it may not be considered a slider according to Pipeline, Baseball Savant says that it is. Here is the breakdown of his pitch selection:

If Sem continues to pitch like this, I think he could rise to the ranks of the Jays top 30.
Sometimes, a player turning pro will struggle to find the zone. Robberse is the opposite. In 52.2 IP this season, Sem has struck out 57 which is a high K/9 of 9.74. What is more impressive to me however is the fact that he doesn't walk batters at a high clip you'd expect from a 19 year old.
This season he has walked only 19 batters for a BB/9 of 3.25. For every walk, he strikes out three. His ERA is a solid 4.27, however, his FIP is 3.69 and his xFIP is 3.85. This is impressive as he's -2.9 years younger than the average pitcher in Low A.
Conclusion:
Sem Robberse is far away from pitching for the big club, but the Blue Jays may have a high potential pitcher in their ranks. I'll always compliment the front office for their ability to find good players on the international free agency market and while the Netherlands is not usually a baseball country, Sem Robberse may turn out to be a great player.
As always, follow me @Brennan_L_D. I'm nearly at 200 followers so that'd be cool. Depending on when this goes up, stay tuned to my thoughts on any potential trades!