Joey Votto wants to return in 2024, open to opportunities beyond Reds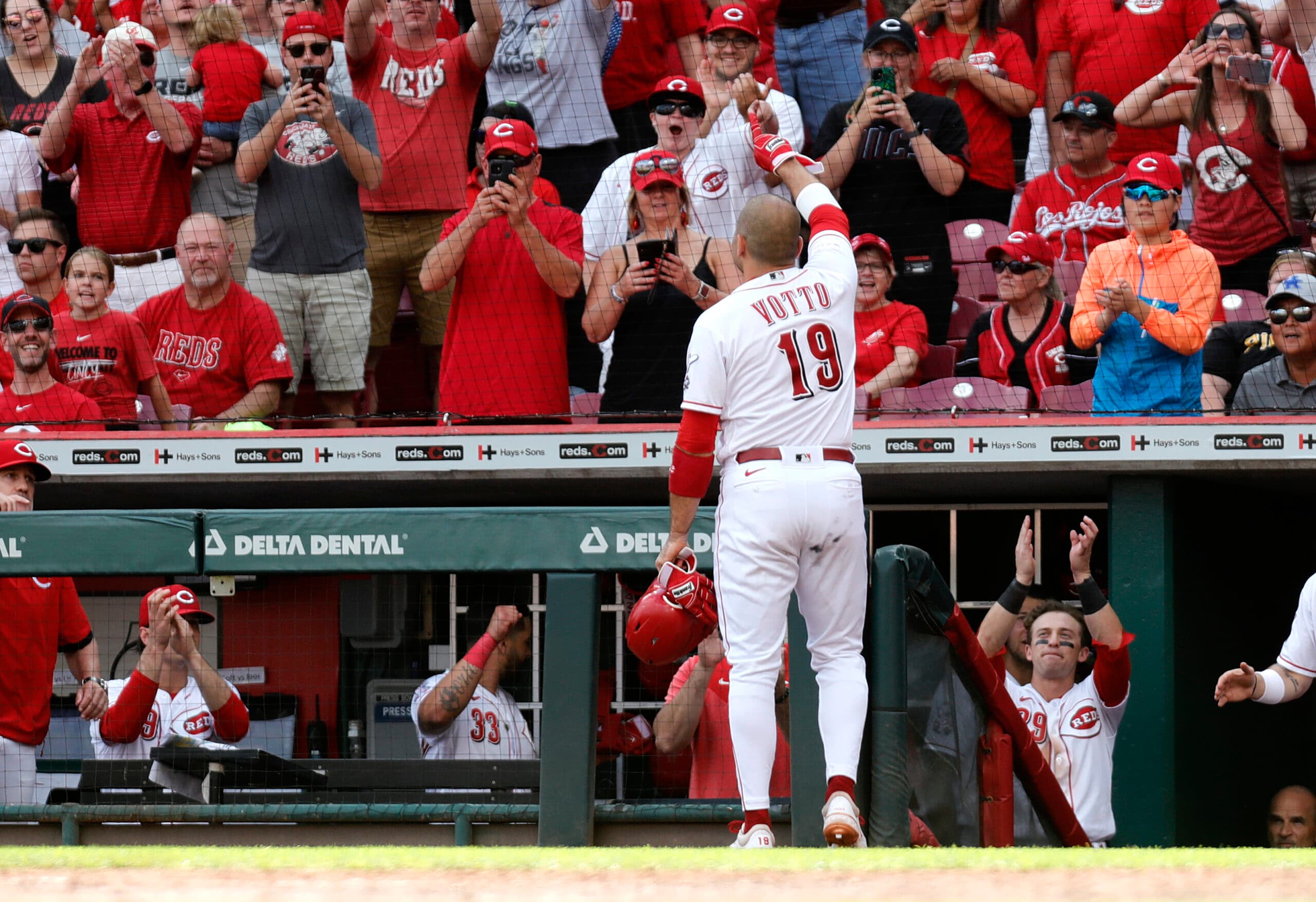 Photo credit:David Kohl-USA TODAY Sports
Canadian Joey Votto isn't finished with Major League Baseball, at least not yet.
The 40-year-old is unsure if he'll return to the Cincinnati Reds, who hold a $20-million club option for the 2024 season. But, even if that ends up being declined, the six-time All-Star is preparing to be ready for his 18th professional campaign – regardless of which team he suits up with.
While appearing on the
Dan Patrick Show
on Friday, Votto jokingly described himself as "unemployed" heading into this off-season, given the uncertainty involving his contract option. He added, however, that he intends to play another year following two straight injury-riddles seasons.
"They have an option for 2024, and I don't know what's next," Votto said when asked about his contract status for next season. "So, as far as being retired, I'm not retired quite yet.
"I want to play again, at least one more year. The last couple years were crumby. I wasn't healthy for two years, so I'd like to play well. It's not the taste I want to leave in my mouth."
Votto, who underwent extensive shoulder surgery in August 2022 to repair tears to his rotator cuff and biceps, would prefer a reunion in Cincinnati as it's the only franchise he's ever known. But he's prepared to become a free agent for the first time in his career if the Reds allow him the opportunity.
The Toronto, Ont., native would likely have many interested suitors if he reached the open market – even the Blue Jays, perhaps, given Brandon Belt's uncertain future and impending free agency.
Rogers Centre has always been a welcoming environment for the veteran lefty, who owns a .250/.340/.614 slash line with four home runs and nine RBIs across 12 career games at the ballpark he grew up idolizing in his youth. His most recent trip in 2022 consisted of three hits in 11 at-bats, including a solo bomb.
Injuries have plagued Votto's offensive results over the last two seasons, combining for 25 home runs, 79 RBIs, a .204/.317/.394 slash line and a 95 wRC+ over 156 games. He excelled in his last full season (2021), though, hitting .266/.375/.563 with 36 dingers, 99 RBIs and a 140 wRC+ in 129 contests, worth 3.8 fWAR.
The second-round selection from 2002 sits among the Reds' all-time leaders, ranking second in home runs (356), third in RBIs (1,144), fourth in wRC+ (145), fifth in hits (2,135) and sixth in games played (2,053) and fWAR (58.1) in franchise history.
---