Jorge Polanco, Luis Arraez have big nights as Twins top Jays 7-3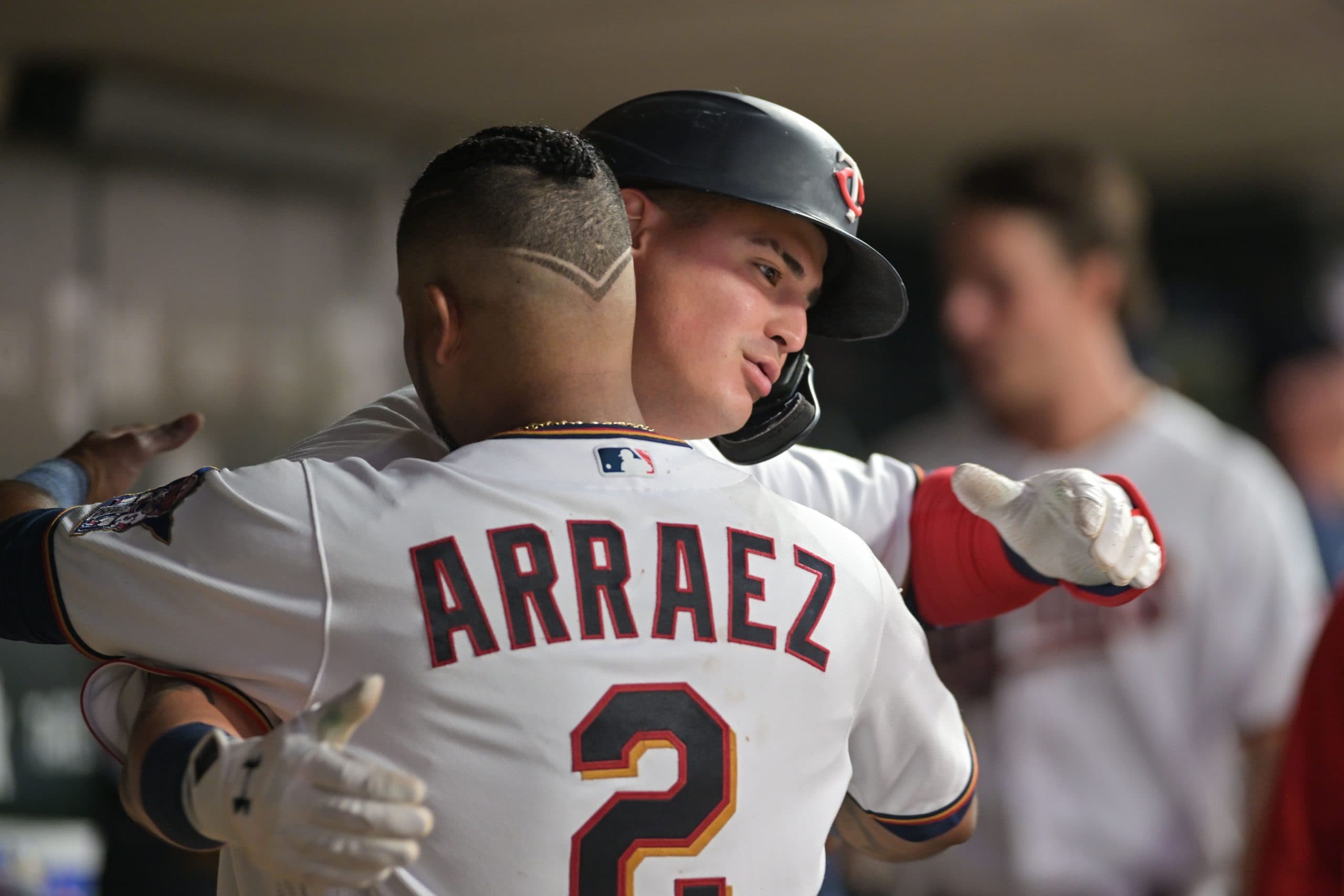 Photo credit:© Jeffrey Becker-USA TODAY Sports
After staying relatively quiet for the first two games of the series, Jorge Polanco and Luis Arraez combined to have a 5-for-10 night with three doubles and three RBIs as Toronto fell to Minnesota 7-3 on Saturday night. The game experienced a short delay due to rain, and it was highly symbolic of Toronto's performance throughout the night.
Last night marked the Blue Jays debut for Mitch White, who was recently acquired from the Dodgers at the trade deadline. Although the final numbers weren't terrible, White dealt with traffic on the bases all night. He put at least one runner on base in each of his five innings, with four of those innings including a runner in scoring position.
White navigated out of trouble in the first two innings, but the Twins finally got to him in the 3rd. He walked Sandy Leon and gave up a double to Arraez. He would allow both to score on an RBI groundout from Byron Buxton and a RBI single from Polanco.
The Jays would answer, as Bo Bichette continued to thrive in the 5-spot, hitting a 2-run home run off of Twins starter Dylan Bundy to even things up in the 4th.
Arraez would lead off the 5th inning with a double. After White got the next two batters out, John Schneider went to Tim Mayza to try and get out of the inning. Unfortunately, he allowed a RBI double from Polanco, and the Twins regained the lead, 3-2. That closed the book on White's night, as he went 4 2/3 innings, giving up six hits, three runs, one walk, and two strikeouts.
Mayza was sent back out to pitch the 6th, and Jose Miranda greeted him with a solo home run. Nick Gordon would then single, steal second, come to third on a groundout, and score on a sacrifice bunt by Sandy Leon. As we reported earlier, however, Mayza made an attempt to tag Gordon out at home, and collided with Gordon on the attempt. Gordon would run into his right arm, leaving Mayza in considerable pain. He left the game was later ruled with a dislocated right shoulder. A timeline has not been released.
Bichette would hit an RBI single in the 8th inning to trim the lead to 5-3, but David Phelps gave that run right back and some in the bottom half of the inning. Phelps gave up an RBI triple to Jake Cave, and then Gordon would bring him home with an RBI single.
Mayza and Phelps gave up four runs between them, but the offense wasn't helping the pitching out much either. The aforementioned Bichette was responsible for all three runs Toronto scored tonight, but he was an outlier. The Blue Jays were 2-13 with RISP, leaving 8 runners on base. Matt Chapman was 0-4 with four strikeouts, and is now on a 1-19 stretch after being one of the hottest hitters in baseball to end July. It's not time to push the panic button by any means on the offense, but it was frustrating watching them struggle against Dylan Bundy, a guy who Toronto tagged for eight hits and five runs back on June 4th.
Toronto will look to earn the split this afternoon, as Kevin Gausman will take the bump against an old foe in Chris Archer. Back in June, the Twins had Gausman figured out, tagging him for 9 hits and 5 runs (3 earned). That performance triggered the "Gausman may be tipping his pitches" argument, so it will be curious to see if the Twins still have anything on him.
---