Jose Berrios throws up a dud in an ugly 10-5 loss to Rays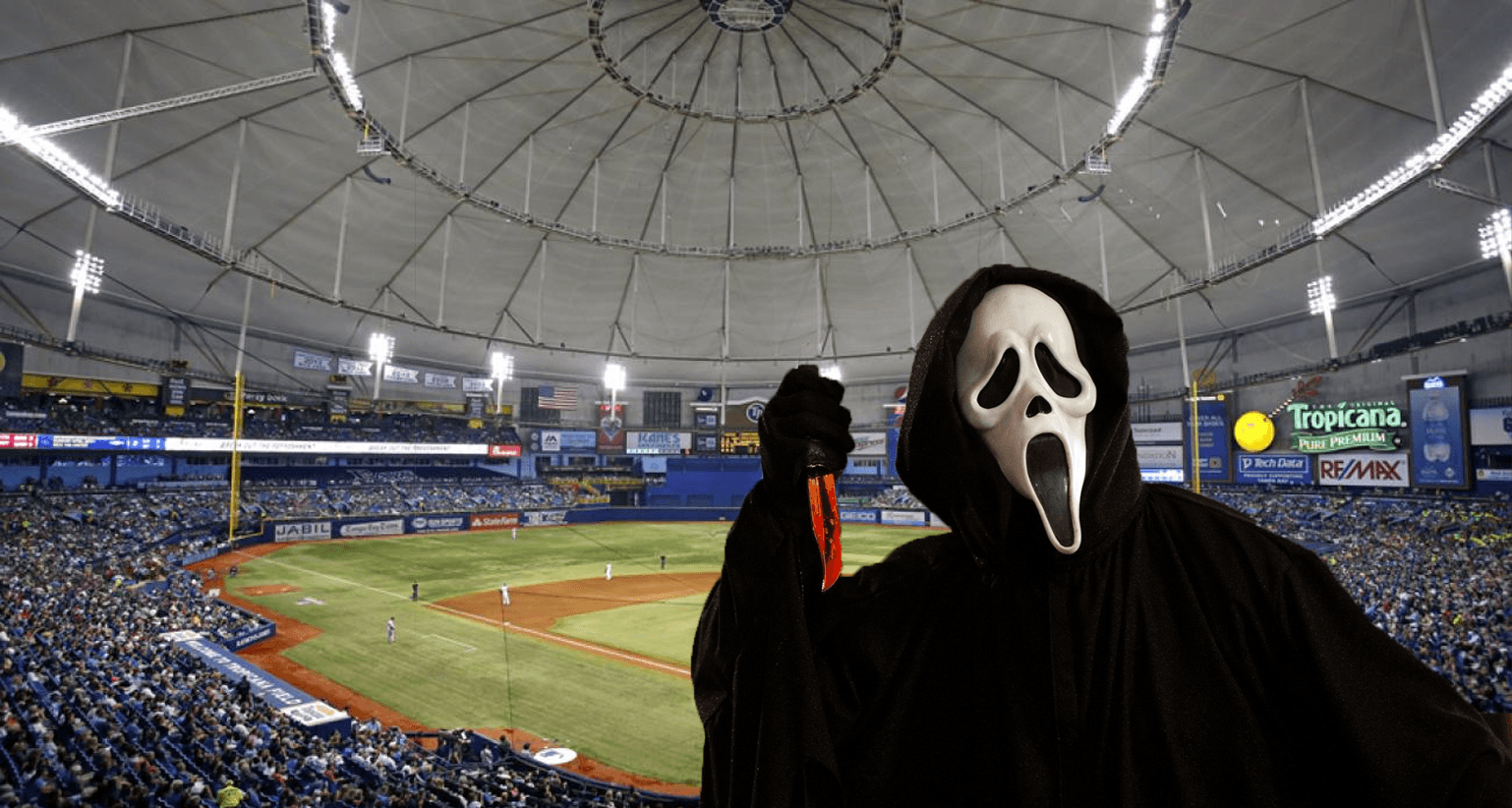 For any Blue Jays fan who didn't quite understand the curse of playing at Tropicana Field, I hope they took notes tonight.
The Rays took the first of a critical four-game series with the Jays, winning 10-5 on a night in which Jose Berrios threw 74 pitches in two innings of work. Berrios put the Jays in an early hole, which was a recipe for disaster facing the Rays, who threw a seemingly unlimited amount of left-handers out of their bullpen to slow the offense down.
The game actually started great. Following a tough loss last night, it seemed like Toronto had brushed it off and kept their heads high, as George Springer led off the game with a triple. Bo Bichette doubled him in and it was 1-0 right away. Berrios failed to establish any kind of rhythm, however, as Jose Aranda homered on the second pitch of his night. He didn't record an out until his 19th pitch of the game, and allowed three runs in the first inning.
The Blue Jays would tie the game in the 2nd inning, as feared lefty Ryan Yarbrough allowed solo home runs to Teoscar Hernandez and Whit Merrifield. Even with the Jays tying things up, Berrios allowed another three runs in the bottom half of the frame. With two outs in that inning, Berrios had a chance to get out of the inning unscathed, as a Manuel Margot chopper bounced to the left of Berrios. He tipped it with his glove, but it got past him, and bounced slow enough towards Cavan Biggio so that a run could score and for Margot to reach first.
Berrios' final line: 2.0 IP, 7 H, 6 ER, 1 BB, 1 K. Yikes. It was the eighth start this season in which Berrios has given up at least 5 earned runs, and it is also the fourth start of the season in which he's thrown three innings or less. It was the kind of night in which Foster Griffin was the best looking pitcher on the mound for the Jays tonight, in case anyone needed an idea of how things went.
For most of the night, it was vintage Rays: infield singles, hits that pushed runners from first to third, and pitchers we've seldom heard of shutting the Jays down. Margot, Randy Arozarena, and Wander Franco had the most successful nights, combining for 6 RBIs.
The only couple of positives to take from tonight's game for Toronto is that the Bo Bichette double in the first inning set the Blue Jays record for most doubles in a season by a shortstop (42), and Merrifield homered again in the 9th inning for his first multi-home run game as a Blue Jay.
Fortunately, this counts as one loss just like the rest of them. They will look to rebound tomorrow evening as Mitch White presumably will take the bump against Jeffrey Springs. White's last appearance with the Jays was last week against Tampa Bay, throwing six innings and only allowing three runs. John Schneider would love another lengthy outing from White, as the bullpen is taxed after the last few days. The same can be said about the Rays as well, as they used seven different pitchers during tonight's game.
---