Kevin Gausman allows seven earned runs as the Blue Jays take a beating for the second straight day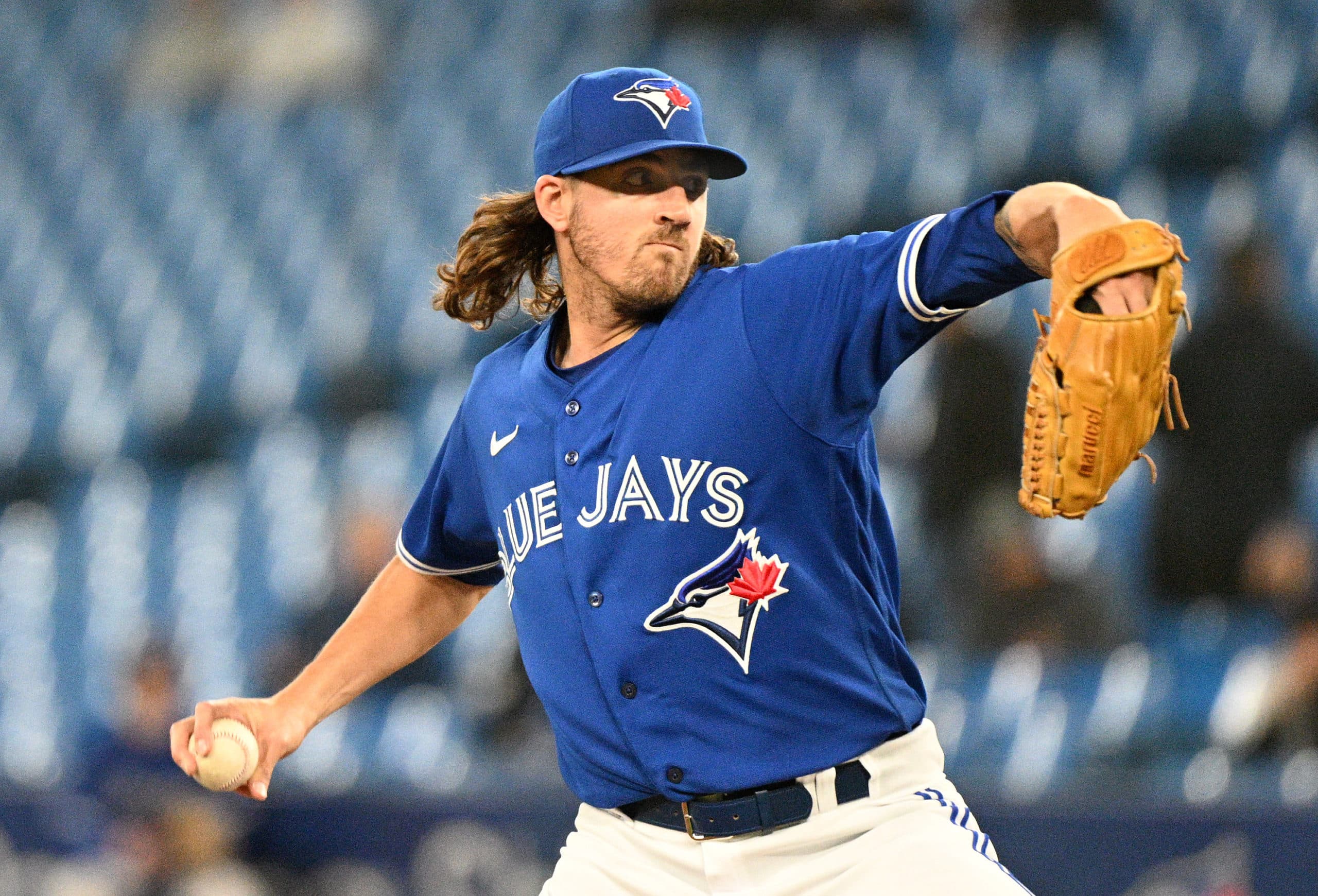 Photo credit:Dan Hamilton-USA TODAY Sports
The Blue Jays suffered their second straight seven-run loss tonight as the Astros jumped on Kevin Gausman early and defeated Toronto 9-2 in the series opener from H-Town. Toronto has gotten back-to-back poor outings from Alek Manoah and now Gausman, but they'll have a chance to redeem themselves this weekend as they're both in line to start against the Yankees.
Blue Jays Nation's Player of the Game: Santiago Espinal
After earning a spot in last year's All-Star Game, it has been a rough start to the 2023 season for Espinal. While he was a substitute in tonight's game, Espinal smoked his first home run of the season in the 8th inning. He took a sweeper from Seth Martinez 377 feet, and it could've gone a lot farther had it not hit the upper wall below the railroad tracks in left field.
Things worth mentioning
Kevin Gausman: Gausman's performance can ultimately be chalked up to a rough first inning. For starters, the Astros were seeing the ball really well, as they were making supreme contact off the bat. Three balls were hit over 105 mph, with those hits resulting in two doubles and a home run. He also walked two batters in the first frame, which is quite abnormal for Gausman as he had only walked three total batters on the season coming into tonight.
Furthermore, Houston wasn't biting on the splitter at all. Gausman threw the splitter 16 times in the first inning; it registered only two whiffs versus nine balls. Several hits later, and the Jays were trailing 7-0 after the first inning.
To Gausman's credit, he was left in the game to eat some innings and prevent the bullpen from being overworked. The first inning turned out to be the only rough one that he had, as he only allowed three total baserunners between the second and fifth inning. He was pulled with two outs in the fifth, with his final line sitting at 4.2 IP, 7 H, 7 ER, 2 BB, and 5 K's. Hopefully this is just a one-off and he can rebound this weekend in New York.
George Springer was quite unlucky: The box score shows that Springer had an 0-for-3 day, which is true. But he smacked three hard hit balls deep to center field that all resulted in fly ball outs. He had exit velocities of 103.3, 109, and 105.2 mph, with distances of 381, 392, and 407 feet.
Is there a need for a long reliever? I would certainly give the Blue Jays bullpen a good grade so far, but I'd argue that one thing that they lack is a long reliever. They have an arm or two that can go more than an inning, with Trevor Richards being one of them (he pitched two innings yesterday). However, in games like this one, it'd be nice to see the Jays have someone like Trent Thornton come up to wear a few innings. They are certainly not limited to Thornton, as their farm depth is quite impressive. But with this series and one in the Bronx coming up, a guy like Zach Pop or Adam Cimber – who both pitched tonight – could become very valuable if they are fresh and available.
Pop continued to impress tonight as he struck out three batters in the 8th inning, all on his slider. This guy is legit.
Nathan Lukes: Something good did, in fact, come out of tonight's contest, as Nathan Lukes got his first career at-bat. Lukes started the season on the Opening Day roster, but the only action he saw was as a pinch runner. He was optioned just before the series in Anaheim a couple of weeks ago, but he was right back with the Jays in place of Jordan Luplow this afternoon. With the few games he spent in Buffalo this season, Lukes has spent parts of eight total seasons in the minor leagues, and has received high marks from his peers.
Unfortunately, Lukes flied out to center field, but a tip-of-the-cap to the Blue Jays staff for thinking to give him this opportunity during tonight's game.
The Blue Jays could use a lengthy outing from Chris Bassitt tomorrow evening, as Toronto will look to even the series up against Jose Urquidy.
---