Kevin Gausman tagged twice by rookie Royce Lewis, Blue Jays can't solve Pablo Lopez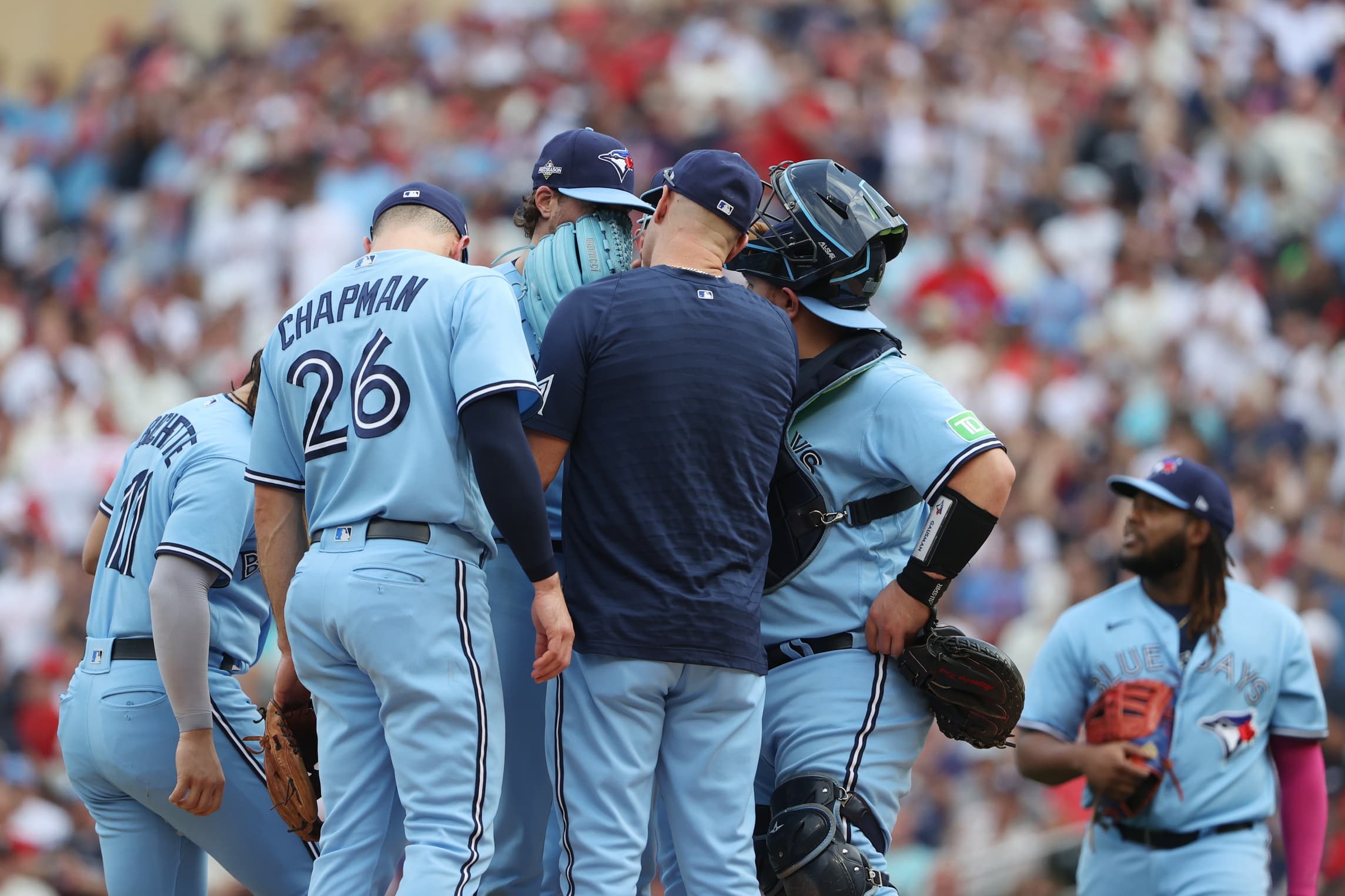 Photo credit:Jesse Johnson-USA TODAY Sports
The Toronto Blue Jays and Minnesota Twins faced off at Target Field in Minneapolis, Minnesota in front of 38, 450 fans for Game 1 of the American League Wild Card series. In a close, quickly-paced match, the game ended with a 3-1 win for the Twins.
Both teams kicked off the series with a pair of aces who had Cy Young calibre seasons. The Blue Jays started ace right-hander Kevin Gausman while Minnesota started right-hander Pablo Lopez, the guys who finished first and second respectively in the AL in strikeouts.
Kevin Gausman tagged twice by rookie Royce Lewis
How did Gausman look? The struggles appeared very early in the game with a lead-off walk to Edouard Julien which was translated into a run with a two-run shot off the bat of rookie Royce Lewis. Quicky Toronto went down 2-0. Following up with this, the third inning brought another run across for the Twins, off the bat of Lewis again for a solo 397-foot home run. In terms of runs allowed, this was it. Gausman's line ended after four innings giving up three hits, three walks, three earned runs, five strikeouts, and two long balls.
Eliminating two home runs or even one would've made this game a slightly different jeopardy. Gausman did not seem comfortable, from his pitch selection to his approach, pitch selection, and even the pitch-com technology. His first inning was gruesome and he needed 27 pitches to get out. In his next three innings, Gausman didn't throw fewer than 13 pitches each inning. He had a 58.9% strike rate, throwing 43 strikes of 73 pitches.
He threw 15 first-pitch strikes out of 18 batters faced with 15 called strikes, and nine in-play strikes. In four innings, he's had seven swinging strikes. He's relied heavily on his splitter which seemed to be ineffective in this game. Both home runs by Lewis were not located and left in the wheelhouse. At the end of the day, Gausman did not get the run support needed to continue in this game.
Blue Jays can't solve Pablo Lopez
Lopez was on point; 5.2 innings giving up five hits, one earned run, two walls, and three strikeouts and effectively executed his pitches to force outs. He had a 66.6% strike rate with 62 strikes total, 14 of which were first-pitch strikes to 25 batters faced. His repertoire was effective but a poor effort on Blue Jays hitters failed to adjust.
The Blue Jays were shut down after that, seeing four relief pitchers, including closer Jhoan Duran. Their nine innings combined for seven strikeouts and only one scored on six hits and three walks.
Jose Berrios starts must-win Game 2
With their backs against the wall and facing elimination, the Blue Jays send right-hander Jose Berrios to the mound to keep alive Toronto's season. Berrios spent six seasons in Minnesota pitching for the Twins, so he's truly familiar with the club and the ballpark. This may eliminate the home-field disadvantage with regard to comfort for Berrios.
In the 2023 regular season, he's gone 11-12 with a 3.65 ERA. His four-pitch repertoire is competitive and will have to be executed to a tee to overcome the chunk of the Twins lineup. In May of this year, Berrios faced the Twins, picking up a win with five strikeouts, five walks, four hits, and no earned runs in 5.2 innings of work. He will have his work cut out for him while awaiting the offence to make noise.
---