Key Blue Jays to watch during the Wild Card playoff series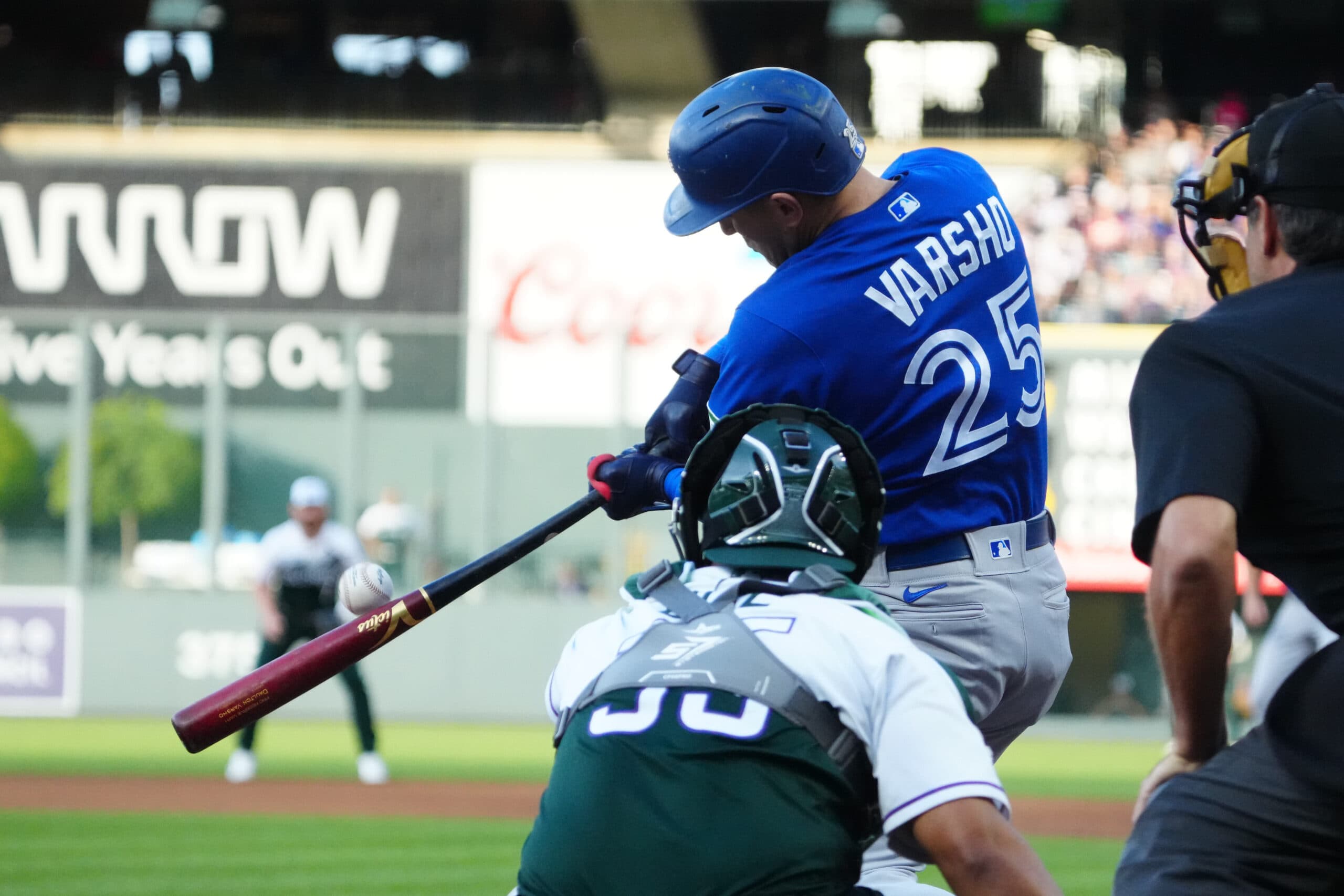 Photo credit:Ron Chenoy-USA TODAY Sports
There's a ton of talk regarding the matchup between the Blue Jays and Twins. Some say they'd rather not play the Twins, others say they'd rather the Twins than the Rays.
Minnesota isn't a divisional opponent, there is less familiarity, especially in recent times. The Twins are also battling various short-term injuries, and have yet to solidify what a playoff lineup could look like. The Toronto-Minnesota season series was a 3-3 split.
The Blue Jays haven't won a playoff game since all the way back in 2016 and they're looking to end that drought this season. There are key pieces that need to shine bright for the Blue Jays to give the team a chance.
Important Blue Jays that need bold performances in order to win the wild card series
RHP Kevin Gausman
This is our big game guy, and our game one starter. He will maneuver pressure and go the length in starts with the execution of a phenomenal repertoire. Gausman will eat the innings until the Blue Jays stoppers may need to be summoned. Gausman is in consideration for the Cy Young award this year, going 12-9 with a 3.16 ERA in 185 innings pitched. If feasible, he will be considered for a do-or-due scenario (maybe not in the wild card series due to insufficient rest days).
Jose Berrios is the number two guy in the rotation who's shown out great this year compared to last year. His performance has been on point and his consistency has been above mediocre in comparison to previous times. Berrios also has a competitive repertoire and will come out the gate with the same expectations as Gausman. He's gone 11-12 this season with a 3.65 ERA in 189.2 innings pitched.
Vladimir Guerrero Jr.
Needless to say, this bat needs to come out breathing fire. The most intimidating bat in this Toronto lineup needs to get hot and unleash its full potential, playoff style. Guerrero Jr. has been up and down, batting .264 this season. He's slugged 26 home runs with 94 RBIs on the year. He also has 15 total postseason at-bats with a .133 batting average. Believe it or not, Vladdy's bat will be the one to set the tone for this potentially explosive lineup. He needs to own his spot in the order and take advantage of good pitches early on.
As mentioned, this is my guy. Varsho will be the offensive playbook for the Blue Jays for the 2023 playoffs. His efforts this far led to the Blue Jays keeping pace to clinch their playoff berth. Yes, he has a low batting average at .220, however, he holds his weight strategically on the bases, stealing 16 bags with heads-up base running and the ability to spark the short game. Varsho can cause some havoc on the pads while swinging it gap-to-gap.
His last 15 games saw 12 hits, four home runs, 10 RBIs, scoring eight runs.
Varsho will be the playmaker on the offensive side; as long as he's active with this, it'll create an ambience in the lineup to ignite production from other key bats.
Jordan Romano and Jordan Hicks
Words cannot emphasize the importance of the late-inning arms. In a series of such magnitude and all series moving forward, the stoppers out of the pen will be just as crucial as the starters, if not more heavily relied on. The Blue Jays have names that could lead to the set-up portion of the game, such as the Swanson's and the Green's.
The important names here are a pair of Jordan's who could be a one-two punch in the 7
th
, 8
th
, and 9
th
innings. Closer Jordan Romano will enter a stage where perfection is anticipated. The fire-baller is a trusted wing in the late-game festivities but has recently been questionable. His 98mph-plus fastball and 87mph slider have been his bread and butter. Eliminating the walks will be big for him. We've seen in recent days that he's also able to come out earlier to set up a game for Jordan Hicks, who has also taken up the closer role. It is important for the Blue Jays to trust his set-up man and closer, but to understand scenarios and realize the matchup indications.
Both of these rocket-type arms are key to picking up victories.
---