Let's take a look at the free agents who haven't signed yet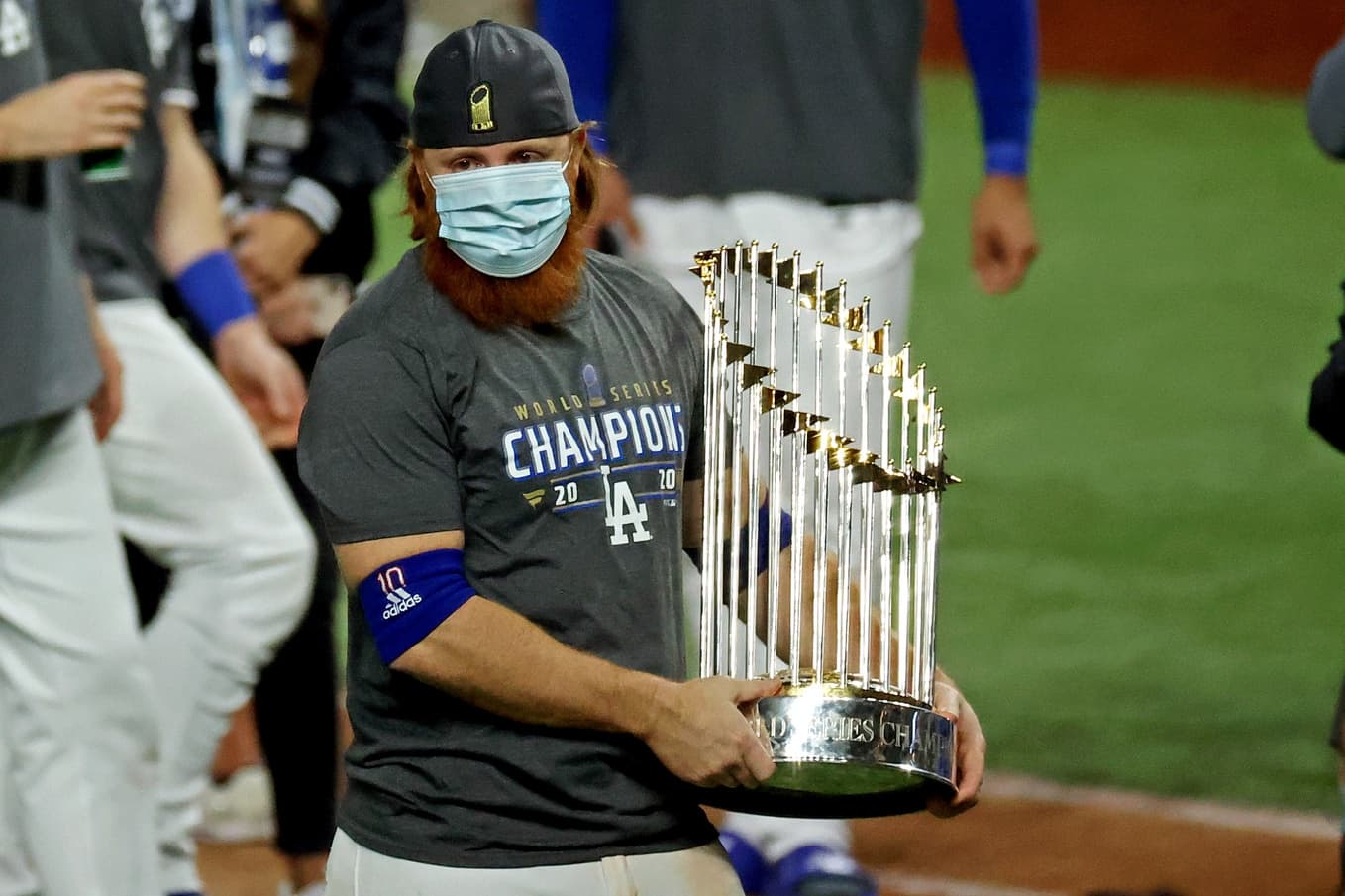 Photo credit:© Kevin Jairaj-USA TODAY Sports
This off-season has moved at a glacial pace.
The marquee players — George Springer, D.J. LeMahieu, J.T. Realmuto, and Trevor Bauer — didn't sign contracts until the calendar flipped to 2021, and, even with Spring Training right around the corner, multiple other interesting names are still floating around without jobs.
Mark Shapiro's vague words about how the Blue Jays are finished with "heavy lifting" but have room to "be creative" has left us speculating what the front office might do before the start of the 2021 season, especially when it comes to the team's underwhelming starting rotation.
It's impossible to dig into the bevy of possible trades that might be out there (like, nobody saw the Steven Matz deal coming) but we can take a dive into the remaining free agents and figure out who would make the most sense for the Blue Jays to add.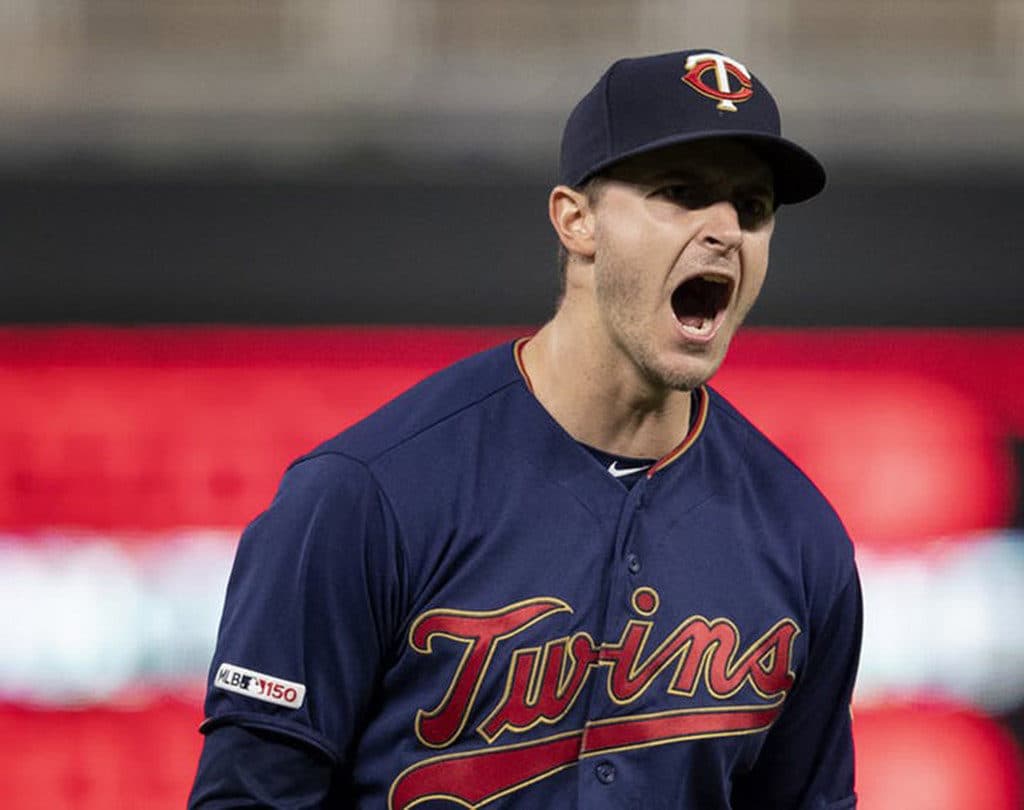 11. Jake Odorizzi
In my mind, Odorizzi is the strongest starting pitcher still out there. The Blue Jays were among the teams interested in signing him last winter after a breakout season with the Twins (159 innings, 3.51 ERA, 178 strikeouts, 53 walks) but he ended up taking Minnesota's one-year qualifying offer.
The Bet On Yourself plan didn't work out at all. Odorizzi's 2020 was derailed by a handful of injuries and he only pitched 13 2/3 innings. That being said, Odorizzi didn't suffer anything major like an elbow injury, it was a back issue, a line drive to the chest, and a blister that sidelined him for most of the year. The line drive was a freak thing, but the back and blister are somewhat worrying. Still, not as much of an injury concern as James Paxton, as I'll get to later on.
I like Odorizzi for the Blue Jays because he's successfully pitched in the American League East over five seasons with the Rays. He's also only 31 years old, which is surprising given the fact it feels like he's been around forever.
14. Justin Turner
Given the fact they just handed Trevor Bauer a deal worth $40 million in 2021, it's difficult to imagine that Justin Turner will be re-signing with the Dodgers.
Turner is 36 years old but he can still rake. He slashed a .307/.400/.460 line over 175 plate appearances last season and was huge for the team during their World Series victory over Tampa Bay. It's reasonable to assume Turner can continue to be a catalyst at the plate for a few more years, but his defence is another thing. His glove at third is generously passable but will only continue to decline with time.
Could Turner be a solution at third for the Blue Jays in 2021? Probably. Beyond that? It's risky.
Adding Turner would make an already very, very good lineup even better, but the challenge here is where he would fit beyond this season if he were to sign a multi-year deal. He's the type of player who you'd like to have DHing more often than not, and that's difficult to execute when you have Vlad Jr. Rowdy Tellez on your roster.
21. Jackie Bradley Jr.
Had the Blue Jays not signed George Springer, Jackie Bradley Jr. would have been a sensible late-winter addition. He isn't a great bat but provides elite defence in centre field, something the team doesn't have.
But with Springer, Randal Grichuk, Teoscar Hernandez, Lourdes Gurriel, Jonathan Davis, and Derek Fisher in the outfield mix, there's really no room to sign Bradley.
22. James Paxton
A James Paxton homecoming 12 years later would really be something.
The Blue Jays drafted the Good Canadian Kid with the No. 37 overall pick in the 2009 draft but didn't reach a deal. Paul Beeston then went ahead and fucked Paxton over so he wasn't able to return to the University of Kentucky the following year and had to pitch Indy Ball instead. Paxton ended up getting drafted by the Mariners in the fourth round.
He says he holds no ill will towards the Blue Jays
.
With Paxton, there's no denying the upside. We saw it first-hand when he threw a no-hitter against the Blue Jays back in 2018. But the issue here is health.
Paxton has dealt with a whole bunch of injuries over his career. Most recently, his 2020 season in New York was limited to just five starts before being shut down due to a forearm flexor strain. Over those five starts, he posted a 6.64 ERA and his fastball velocity dipped from 95.5 mph to 92.1 mph.
Back in October, Scott Boras spoke to
Brendan Kuty of NJ.com
, and said that Paxton is "back to the James Paxton of '19 in how he feels, how he's throwing." Paxton also threw a session in December for multiple teams and
was hitting 94 mph
.
Paxton is an injury risk and will likely only command a one-year deal. The Blue Jays are apparently looking to avoid signing players to multi-year deals. Everything adds up here, I figure.
23. Taijuan Walker
The Blue Jays acquired Walker ahead of last year's trade deadline and he was instrumental in the team's playoff push, becoming really only the second reliable starter behind Hyun Jin Ryu. Walker posted a 1.37 ERA over six starts with the Blue Jays and ultimately had a 2.70 ERA between Toronto and Seattle.
There's no doubt those are excellent results and Walker seems like a lovable player and great teammate, but there's some worry about his future outlook based on underlying numbers. Walker struck out 8.4 batters per nine, walked 3.2 per nine, and
relied quite a bit on batted ball luck in 2020
.
At the right contract, it would make sense to bring Walker back. But the expectation shouldn't be for him to be a No. 2 starter as he was during that small sample in 2020, instead as more of a mid-to-back-rotation guy like he was between Seattle and Arizona before missing 2018 and 2019 due to Tommy John.
27. Trevor Rosenthal
A very, very good rebound season in 2020 has Rosenthal as one of the top relievers on the free agent market. Rosenthal had an elbow issue in 2017 and missed all of 2018 after undergoing Tommy John. He tried to make a comeback in 2019 with the Nationals but struggled.
In 2020, Rosenthal signed with the Royals, pitched well, and got traded to the Padres for their playoff run. Between Kansas City and San Diego, Rosenthal posted a 1.90 ERA over 23 appearances, with an insane 14.5 strikeouts per nine.
The sample size is obviously tiny, but pretty much nobody threw the ball harder than Rosenthal in 2020. If the Blue Jays opt to add more to their bullpen, Rosenthal should be the target.
32. Yadier Molina
There was a report last week that the Blue Jays had been interested in Molina, as they have been with virtually every free agent this winter, but it's difficult to see this as anything more than the veteran catcher's camp trying to get more money out of the Cardinals. Why would Molina leave St. Louis right after the team acquired Nolan Arenado? I would assume he's going to play his whole career there.
46. Rick Porcello
Remember when Rick Porcello won the American League Cy Young in 2016? Neither do I.
Since then, Porcello has put up a 4.87 ERA over the course of 628 innings between the Red Sox and Mets. If there's one thing that can be said about Porcello, it's that he's made of rubber and is always good to go out there and log innings. The issue is that the results of those innings are mediocre at best.
The Blue Jays already have Tanner Roark, I'm not sure they need another one.
47. Cole Hamels
Nearing the bottom of the Top-50 list, we have old man Cole Hamels, a pitcher who will probably get some Hall of Fame consideration when it's all said and done.
Everyone here obviously knows Hamels best from his days as the ace of the Texas Rangers, the guy who started that miraculous seventh inning back in 2015 and passed the ball off to the infamous Sam Dyson. Most recently, Hamels pitched three-and-one-third innings for the Braves, as his one-year, show-me season was derailed due to triceps tendinitis.
Before that, Hamels posted a 3.81 ERA over 27 starts with the Cubs. But, given that injury and the fact he's now 37 years old, that strong 2019 season in Chicago feels very far away.
48. Mark Melancon
It looks like Mark Melancon is out of gas. At a glance, his 2020 was solid. He posted a 2.78 ERA over 23 appearances for the Braves and also didn't allow a run in the team's post-season run to Game 7 of the NLCS. But Melancon's peripheral numbers were awful. He struck out just 5.6 batters per nine while walking 2.8 per nine.
Other names that didn't make the list…
Former Blue Jay Matt Shoemaker is still out there. He's been effective for the team at times but he can never seem to manage to stay healthy.
Reliever Jake McGee is an interesting name. He struck out 14.6 batters per nine for the Dodgers in 2020 and would give the Jays another lefty option.
The Blue Jays are apparently interested in Marwin Gonzalez, for some reason. Outside of a spike while playing with the Astros in2017 (hmmm, I wonder what happened there), Gonzalez has been pretty forgettable at the plate. He does bring versatility, but I'm not sure he's an upgrade on Santiago Espinal at this point.