Mitch White struck out 10 batters in his most recent Triple-A start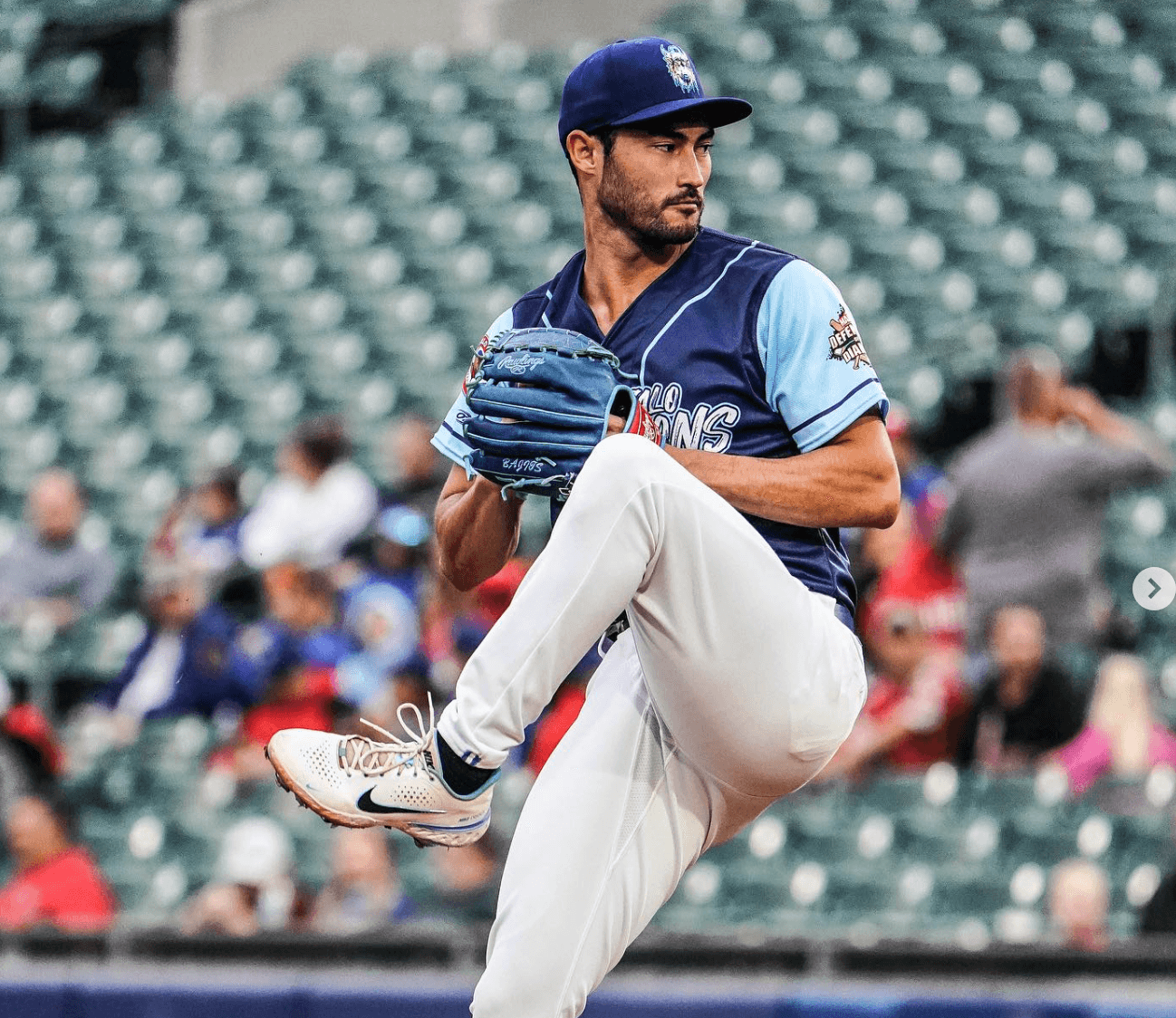 Mitch White may be putting himself in contention for the fifth starter spot next season.
The 28-year-old right-handed pitcher continued his run of dominance in Triple-A, finishing with a line of
4 IP, 5 H, 1 ER, 3 BB, 10 K
on Thursday evening.
According to Baseball Savant, White's fastball velocity touched 97.2 mph, while he averaged 95.6 mph. Interestingly, White's fastball this season in the big leagues averaged just 93.9 mph. Furthermore, the fastball had six whiffs on 16 total swings for a 38 whiff %. White's slider was his best pitch, generating nine swings and misses on 14 total swings for a 64 whiff %.
White's numbers in the big leagues weren't great, posting a 7.11 ERA and a 5.15 FIP in 12.2 innings pitched. He only had a 21.7 K%, and his BB% increased to 11.7%, far above his career 8.5 BB%.
His numbers with Buffalo haven't been great either, posting a 5.50 ERA and a 5.15 FIP in 55.2 innings pitched (12 starts in 17 games). However, since his demotion, White has a 3 ERA and a 4.32 FIP in 36 innings pitched, along with a fantastic 30.3 K% and a 10.5 BB%.
If you remove his first two starts, he has a 1.89 ERA and a 3.21 FIP in 33.1 innings pitched. White's K% improved to 31.4%, while his BB% dropped slightly to 10.2%.
White has been dominant over his last seven starts, so much so that the Jays may be considering adding him to the 40-man roster to protect him from the Rule 5 draft.
Maybe the Blue Jays did fine in the trade after all?
---
As always, you can follow me on Twitter, Instagram, and Threads @Brennan_L_D.
---