MLB Notebook: Shohei Ohtani cleans out locker, time with L.A. Angels surely finished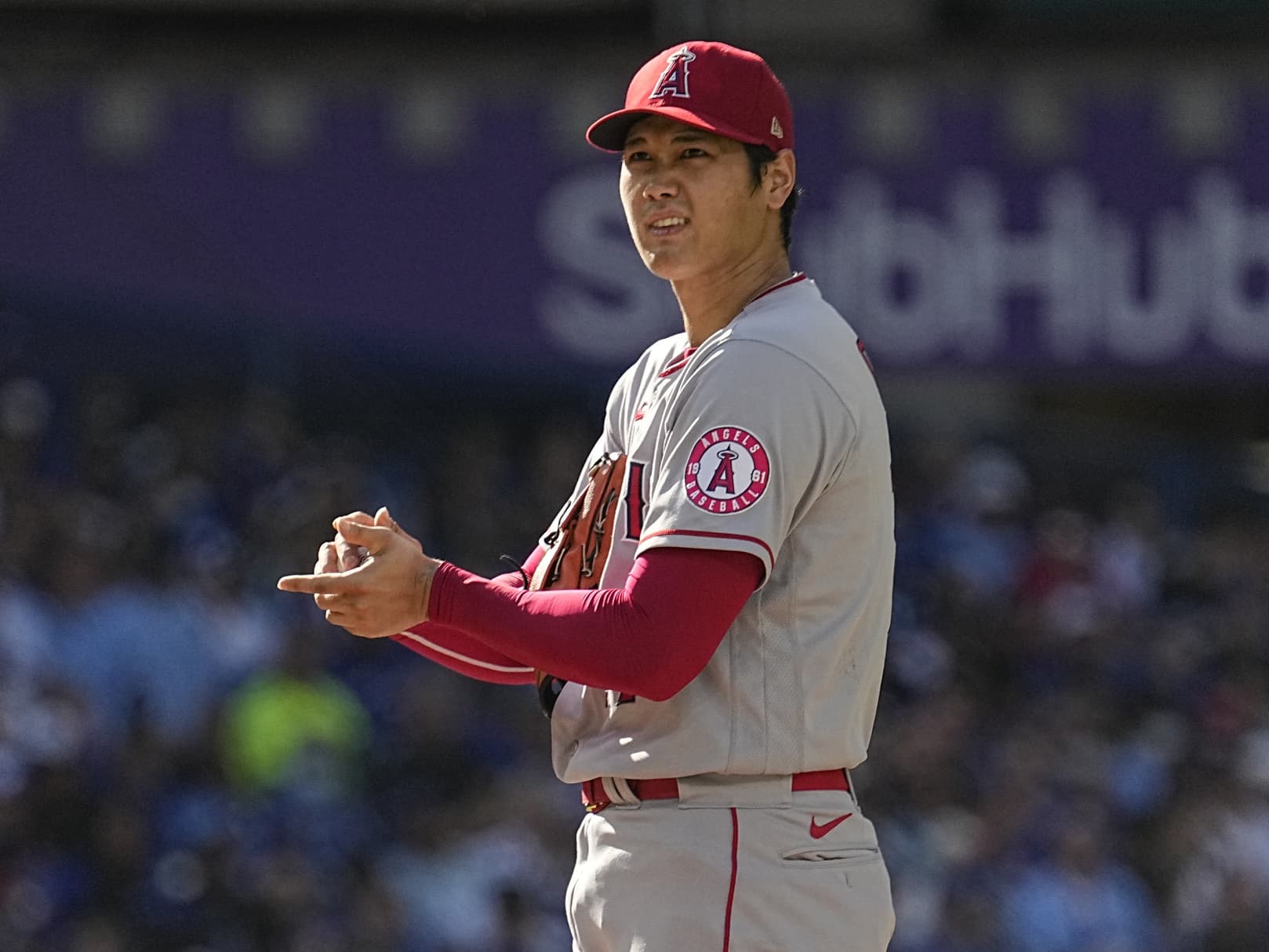 Photo credit:© John E. Sokolowski-USA TODAY Sports
Upon waking up on Saturday morning, I perused social media to catch up on my sports news, as I usually do. I noticed that every team that Toronto needed to lose lost, the Rockies almost lost a game in which they nearly no-hit their opposition, and then…"holy sh*t, Ohtani cleaned out his locker."
It's almost certain that Shohei Ohtani won't be returning to the Halos next season, but abruptly cleaning out his locker before the season is officially over seemed like something deeper was going on. It was confirmed Saturday morning that three-time All-Star and 2021 American League MVP did in fact empty his locker on Friday night after the Angels' 11-2 loss to the Detroit Tigers. Reports stated that Ohtani's personal belongings were stowed in a duffel bag, and his water bottle had been thrown in the trash.
Angels GM Perry Minasian shed more light on the situation prior to yesterday's game against the Tigers, saying that Ohtani will be placed on the 10-day IL and shut down for the rest of the season due to further irritation in his oblique. Ohtani hasn't played since September 3rd because of that oblique injury, which made it the second official injury Ohtani had been dealing with. ESPN's Buster Olney also reported that Ohtani is also looking to get surgery on his elbow "as soon as possible", which makes sense given his upcoming bout with free agency.
Ohtani didn't go completely M.I.A. as he was in the Angels' dugout last night, and Minasian also stated that he will be with the team during their final homestand of the season from September 25th through October 1st.
The loyalty that Ohtani has shown the Los Angeles Angels organization is second to none. In fact, the only thing that would make his loyalty greater than what it already is is if he re-signs with them this offseason, but that doesn't seem very likely at all.
Nonetheless, Ohtani has never come out and requested a trade when he definitely has had a right to do so. He's played for a franchise that has failed to surround him with the necessary talent to send him to the playoffs, and even when they've tried, they placed all of their acquisitions on waivers just a few weeks later.
Although tearing his UCL, the two-way star still opted to serve as a hitter only through the rest of the season. With his free agency and massive payday looming this offseason, Ohtani could've very easily sat out for the rest of the year, beginning his rehab as early as possible in order to be as ready as he could for whoever he plays for next season. Instead, he opted to play.
Ohtani finishes his 2023 season with a 10.1 WAR, a .304/.412/.654 slash line, 44 home runs, and 95 RBIs. Before his UCL injury, Ohtani posted a 3.14 ERA through 23 starts, as well as a 11.4 K/9 and a 1.06 WHIP. He should still be in the thick of the AL MVP race, however, his injury may let Corey Seager back into it as well.
The locker clean-out was an eyebrow-raising moment initially, but Minasian's comments cleared some of that up yesterday. That news came only a couple of days after third baseman Anthony Rendon told reporters that he had a fractured tibia for the past few weeks and was unsure why the Angels didn't announce it publicly. Rendon has not played since July 4th, and MLB's official website has him on the 60-day IL for a shin contusion. Rendon has played only 200 games since signing a seven-year $245 million contract in 2019, and I'd like to think that the Angels want to find a way to get out of that sooner or later.
---