New Year's Wishlist (part two): Looking at which free agent relievers are a fit for the Blue Jays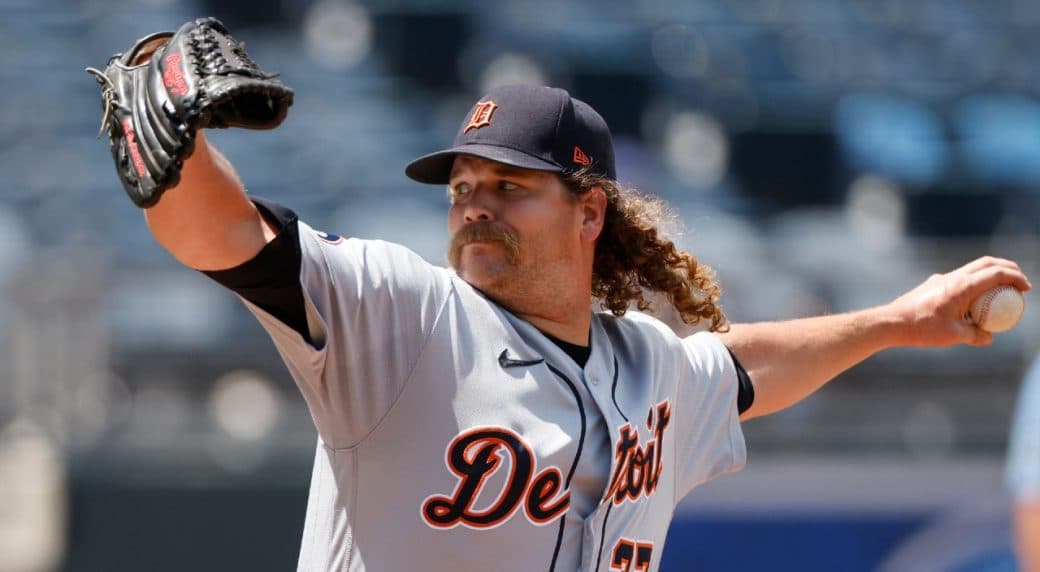 Photo credit:(Colin E. Braley/AP)
Do the Blue Jays need an additional reliever? I won't lie, probably not.
However, that doesn't mean that they aren't looking for an additional high-leverage reliever with a penchant for strikeouts, or another left-handed reliever. For example, they were (and still could be) in on Liam Hendriks from the Chicago White Sox.
So in part two of my New Year's wish list, we'll look at some remaining relievers on the free agent market to determine if they're a good fit for the 2023 Blue Jays.
The state of the bullpen:
The bullpen is full of depth heading into the 2023 season. It's headlined by Jordan Romano, Anthony Bass, and Erik Swanson. However, they also have a mix of Zach Pop, Trevor Richards, one of Yusei Kikuchi or Mitch White, Tim Mayza, Adam Cimber, and countless more names. I wrote an article about this here (before the Swanson deal.)
The state of the bullpen is in a good spot, but one hopes they look to add a high-leverage guy with a high K%, or a second left-handed pitcher depending on the plan with Kikuchi.
With that being said, they make additional moves, but if they don't, there's no reason to panic, as they also have a ton of relief prospects such as Nate Pearson, Hagen Danner,
Adrián Hernández, Bowden Francis, Brandon Eisert, and more. You can read the relief prospect article here.
Without further ado, let's look at some names they could look to bring in.
Will Smith (the left-handed reliever, not the catcher or slap man):
Starting off with a left-handed reliever who has done a good job striking out batters over his career (28.7 K%), we have Will Smith. As the header points out, I'm not discussing the Los Angeles catcher Will Smith, nor am I discussing the Fresh Prince of Bel Air.
Smith posted a 3.97 ERA and 4.26 FIP in 59 innings pitched with Atlanta and the Houston Astros. His K% actually took a hit, registering at just 24.9%, but it was as high as 30.7% just a season ago.
Smith has never been a big velocity guy, but lefties tend to be more deceiving in their delivery, so I wouldn't worry too much about the small decline in his K%.
He could be a good option for a one-year deal.
Zack Britton (also the left-handed reliever, not the catcher):
Zack Britton is a curious case to me, because if Buck Showalter had just let him pitch in the 2016 American League Wildcard, who knows where the Jays would be.
Britton's biggest issue over the past three seasons has been health. He was dominant in the 2019 season, posting a 1.91 ERA and 3.74 FIP in 61.1 innings pitched to go along with a 21.6 K% and 13.1 BB% (which isn't great).
Over the past three seasons, he's only appeared in 45 games or 38 innings. The only reason he gets a mention here is that he's apparently hitting high-90s in a bullpen, but even the validity of that statement.
Brad Hand:
In all seriousness, aside from 8.2 innings pitched with the Blue Jays last season, Hand has spent the last seven seasons posting an ERA below four.
Yes, his K% of 33.7% dropped off a cliff after the 2020 season, but 2022 was a good year for the lefty. The 32-year-old posted a 2.80 ERA and 3.93 FIP in 45 innings pitched with the Philadelphia Phillies.
Would the front office be interested in a reunion? I have no idea, but he's an interesting name still on the market.
Andrew Chafin:
Sticking with lefties, the 32-year-old Andrew Chafin is somehow not signed yet.
He posted a 2.83 ERA and 3.06 FIP in 57.1 innings pitched with the Detroit Tigers in 2022. The past season also saw him have a 27.6 K% and a 7.8 BB%.
With Chafin, you're getting a left-handed pitcher who also gets strikeouts. However, he doesn't have the velocity that some may wish, as Chafin only had an average fastball velocity of 91.8, down from about 94 mph two seasons ago.
In my opinion, he's still the best left-handed pitcher on the market.
Matt Moore:
The last left-handed pitcher on the list is probably the pitcher I'm least excited about.
Moore had a 1.95 ERA and 2.98 FIP in 74 innings pitched with the Texas Rangers in 2022. While his 27.3 K% was high, so too was his 12.5 BB%.
It was an outlier of a season, as he has a career 4.45 ERA and 4.33 FIP in 1041.2 innings pitched, along with a 21 K% and 9.8 BB%. Could he have made adjustments that will continue to help him improve? It's possible.
Depending on how much he's asking for, I'd be interested, but I prefer a few other of these guys over Moore just for the track record and the high BB%.
Corey Knebel:
Out of everyone that we've looked at thus far, Kenbel is the first right-handed pitcher. Moreover, he also sits in the high-90s, which can't be said for the other guys.
Last season with the Phillies, the 31-year-old posted a 3.43 ERA and 4.46 FIP in 44.2 innings pitched. He has a career K% of 31.7%, but that dropped to 21.1% in 2022. He's also struggled with the walks in his career, as he has a career of 11.2 BB%, as well as a 14.4 BB% in 2022.
To make matters worse, he was placed on the 60-day IL due to a tear in his right shoulder capsule (I have no idea what that is, don't ask me). Who knows, he may not even be able to pitch next season, but I thought he was worth bringing up just in case.
Trevor Rosenthal:
Would Rosenthal be signed to a major league deal? I hope not. But I definitely have an interest in the 32-year-old on a minor league deal.
He hasn't pitched in the last two seasons, but when he did during the plague year, he posted a 1.90 ERA and 2.22 FIP in 23.2 innings, with an insane 41.8 K% and an 8.8 BB%. His last full season came in 2017, where he posted a 3.40 ERA and 2.17 FIP in 47.2 innings pitched with a 37.6 K% and a 9.9 BB%.
He's dealt with a multitude of injuries over the past several years, but when healthy, this guy could be a difference-maker.
I just have no idea if he'd accept a MiLB deal over attempting to rebuild his value on a bad team like Pittsburgh. Hell, maybe the Jays get him at the deadline if he chooses that option.
Who's the best fit:
Unlike with the fifth starter article, there's just as much of a possibility that the Jays trade for a reliever, rather than sign one. However, if we're looking strictly at players mentioned in this article, I'd be most interested in Andrew Chafin as he's just been the most consistent.
The next player on this list would probably be either Brad Hand (yes, I'm sorry) or Will Smith. I've also talked myself into wanting the Jays to sign Rosenthal to a MiLB deal, even if it's unlikely.
As always, you can follow me on Twitter and Instagram @Brennan_L_D.
---