News and Notes: Blue Jays don't tender three players, looking at other team's non-tenders, and more!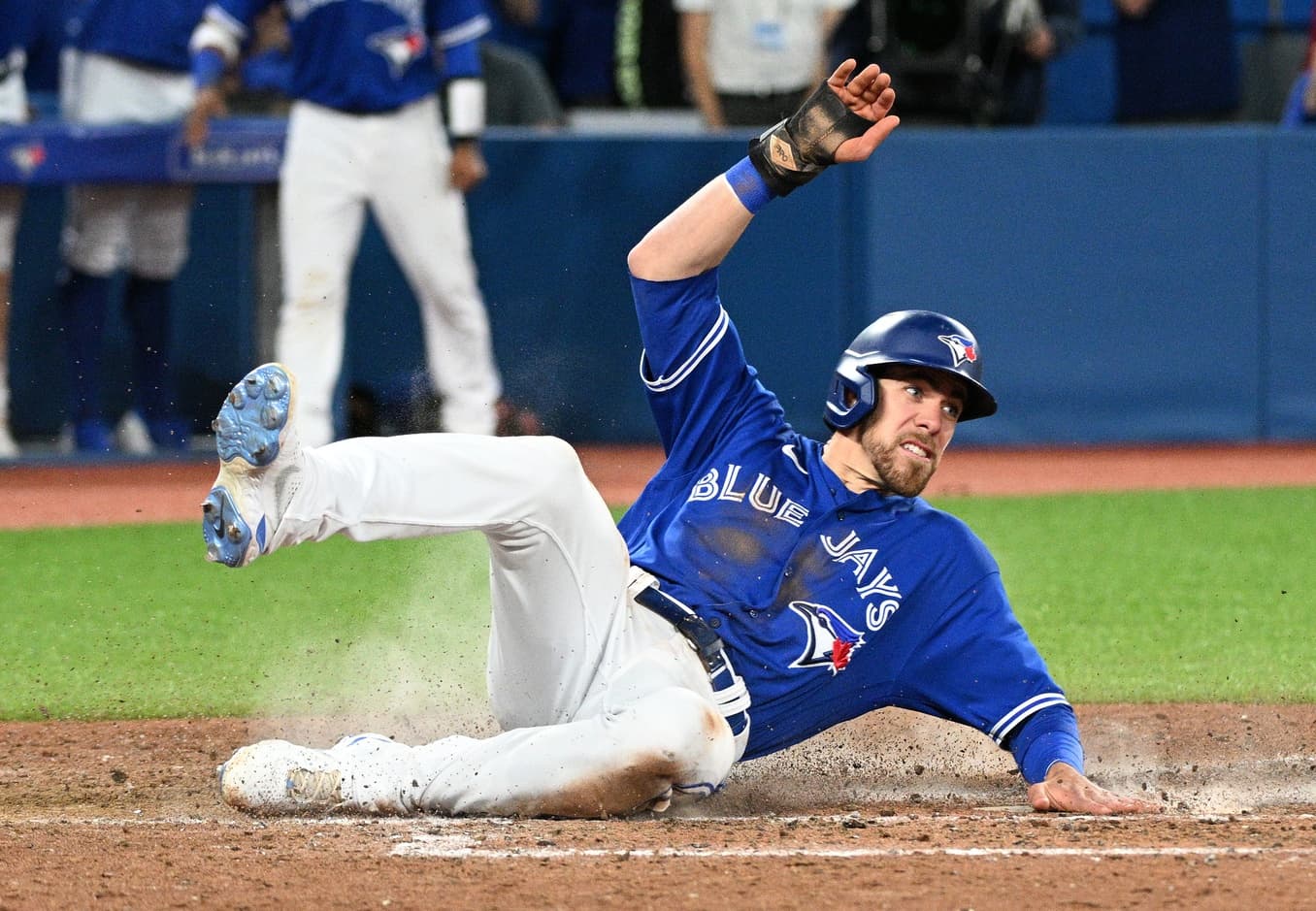 Photo credit:© Dan Hamilton-USA TODAY Sports
On Friday evening, the Jays announced that three players would not be offered a contract, while every other arbitration-eligible player was tendered.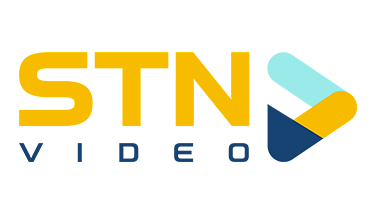 Non-tending Bradley Zimmer and Raimel Tapia were expected, as they had been designated for assignment off the 40-man roster ahead of the Rule 5 deadline. However, non-tendering Vinny Capra came as a shock in all honesty.
While Capra has very little major league experience, he slashed .283/.378/.403 with five homers in 222 plate appearances with the Buffalo Bisons. He also had as many walks (29) as strikeouts and finished 2022 with a 114 wRC+.
While the Jays will need to make cuts to the 40-man roster before signing players, I figured there were more obvious subtractions from the 40-man. No doubt Capra will bounce back quickly (he's heading to Estrellas in the Dominican Winter League), and I reckon we'll see him in the majors at some point.
RP Adam Cimber, $3.2 million
RP Trevor Richards, $1.5 million
RP Tim Mayza, $1.9 million
RP Trent Thornton, $1.1 million
RP Jordan Romano, $4.4 million
RP Erik Swanson, $1.4 million
C Danny Jansen, $3.7 million
1B Vladimir Guerrero Jr., $14.8 million
UTL Cavan Biggio, $2.6 million
SS Bo Bichette, $6.1 million
2B Santiago Espinal, $2.1 million
The two names that may be surprising are Trent Thornton and Trevor Richards. Let's start with Richards.
Trevor Richards:
The 29-year-old had a 5.34 ERA and 4.07 FIP in 64 innings pitched in 2022. While he struggled with a high walk rate (12.5 BB%) like he never has in his career, his 29.2 K% was one of the highest on the Blue Jays with more than 15 innings pitched. Surprisingly, only Jeremy Beasley had a higher K% (29.7%) than Richards with for pitchers with 15+ innings pitched.
After his "neck strain", Richards posted a 4.33 ERA and 2.69 FIP in 35.1 innings pitched. The latter is surprising, as he still had a 12.5 BB%, but he avoided home run balls. Furthermore, he struck out batters 32.2% of the time.
Richards' changeup is his bread and butter, and he is a legitimate option when healthy/not exhausted as he was at the start of the season. The only downside is that Richards will be out of options heading into 2023. This means that if he doesn't perform or if the Jays need to make room on the 26-man roster, they won't be able to send him to the minors without the risk of losing him.
Trent Thornton:
Look, I know he's not popular amongst the Jays faithful, but Trornton isn't
that
bad. Thornton posted a 4.11 ERA and 4.66 FIP in 46 innings pitched in 2022. His K% dropped from 24.1% in 2021 to 19.6% in the past season, while his BB% increased from 7.4% to 9%.
With that being said, Thornton isn't a high-leverage reliever (yet), but he isn't totally useless to a contender. The 29-year-old can pitch for contact and in all honesty, not
every
single reliever in the bullpen can be high leverage. Sometimes a guy who eats innings in blowouts is needed, and that's Thornton's floor.
The thing is, I still believe he has a pretty high ceiling. He has a ton of movement on his pitches, his velocity is solid, and he doesn't allow free passes. There's a building block for a pretty darn good reliever there, but adjustments would have to be made to unlock it.
With that being said, Thornton is expected to make around $1.1 million in arbitration, and since he has options, keeping him in the organization makes complete sense.
Other interesting non-tenders:
There were quite a few former Blue Jays that were non-tendered. They include Anthony Gose, Luke Maile, Sean Reid-Foley, Tyler Heineman, Jeff Hoffman, and Derek Law. Both Gose (who is a left-handed pitcher now by the way) and Sean Reid-Foley should be considered for minor-league depth, but other than that it seems unlikely that there will be a reunion for any of the former Jays.
It's also of note that Anthony Gose recently had Tommy John surgery, so he'd be an option in 2024 instead of next season.
Cody Bellinger:
Bellinger is a former National League MVP, but a litany of injuries has hampered his career. He had a rough 2022, where he slashed .210/.265/.389 with 19 homers and a 27.3 K% (a far cry from his 2019 season.) He's still a plus plus defender, and depending on the contract, I'd be interested in bringing him in as a fourth outfielder (although he likely isn't open to that.)
Brian Anderson:
Brian Anderson is a third baseman who was non-tender by the Miami Marlins. He was a name brought up in trade talks before the 2022 season before the Jays ultimately decided on Matt Chapman. He slashed .222/.311/.346 with eight homers in 383 plate appearances.  The 29-year-old is a solid defender in right field and had a -4 DRS and -2 OAA at third. Plus he bats right-handed.
Ryan Yarbrough:
The swing man had a 4.50 ERA and 4.78 FIP in 2022. He also has a career 4.33 ERA and 4.15 FIP and has never been a strikeout guy… except against the Blue Jays. The Rays' non-tendering him means he can get the hell out of the American League East, which is why I've decided to mention him.
Alex Reyes:
The St.Louis Cardinals didn't tender the 28-year-old righty, which is quite odd. He had a 3.24 ERA and 4.40 FIP in 72.1 innings pitched (and appeared in 69 games, nice). He had a 30 K%, but struggled with command as he had a 16.4 BB% in 2022 (up from 16.3% last season). Despite that, the righty consistently touches triple digits and could be an interesting add on a minor league deal, although that doesn't seem likely.
Kyle Funkhouser:
A reliever of note, he had a 3.42 ERA and 4.27 FIP in 68.1 innings with the Tigers in 2021. However, he missed the entirety of the 2022 season with a shoulder injury. In 2022, he had a 21.1 K% and 12.8 BB%, but he is something potentially worth looking at depending on his health in 2023.
So what's next?:
As we move closer to the Winter Meetings, we get a clearer picture of the Blue Jays' 40-man situation. There will still be cuts or trades as new players are brought in, potentially even non-tenders. It'll be exciting to see how it plays out!
As always, you can follow me on Twitter (and Instagram) @Brennan_L_D. I may post edited clips of prospects on Instagram while posting strikeout threads and hits on Twitter.
---