News and Notes: Blue Jays have been linked to Masataka Yoshida, while Kevin Kiermaier and Joey Gallo could also be fits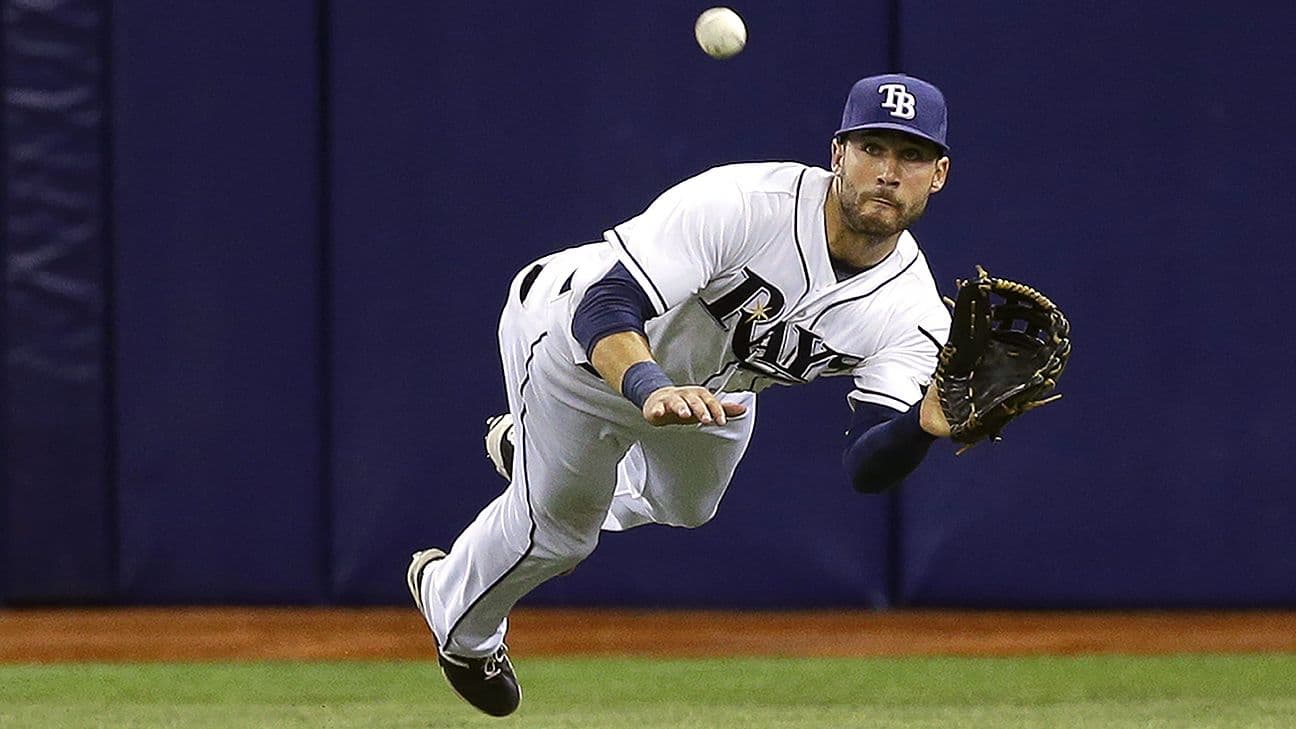 Photo credit:ESPN
What do Kevin Kiermaier, Joey Gallo, and Masataka Yoshida have in common? Well, they all play in the outfield, and all bat left-handed!
While I hope the Jays still remain in the hunt for Brandon Nimmo, it doesn't hurt to look at some possible names that could fill in as a fourth outfielder.  With how the Jays utilize the Designated Hitter spot, these fourth outfielders would likely get an opportunity to play.
Masataka Yoshida:
The 29-year-old lefty slashed .335/.447/.561 with 21 homers in 508 plate appearances with the Orix Buffaloes. He was also an on-base machine, with a walk rate of 15.7% and an incredibly low strikeout rate of 8.1%.
In his 3189 plate appearances in the NPB, he has 133 home runs, so there is definitely some raw power there as well. The main question is his defense, which has been described as below average.
While his corner outfield profile could certainly help the Jays in 2023, his defense is suspect, and overseas statistics don't always translate well in Major League Baseball. It also would keep George Springer in centre field, which may not be ideal if the Jays hop to keep him healthy.
Kevin Kiermaier:
Did Kiermaier steal Alejandro Kirk's gameplan sheet? He sure did. Does that mean the Jays shouldn't sign him if he accepts the fourth outfielder role? Absolutely not.
The 32-year-old slashed .228/.281/369 with seven homers in  221 plate appearances. The former gold glove winner has a tendency to strike out, as he had a career-high 27.6 K% the past season, with a career K% of 22%. In total, he finished with a wRC+ of 90, slightly below his career average of 97.
While it's arguable that his offense is an upgrade over Raimel Tapia's, his defense in centre field certainly is. He had a 2 Defensive Runs Saved and a 1 Outs Above Average, which was slightly above average in his 482.1 innings.
While his numbers took a hit in 2022, he did have a 13 DRS in 2021, as well as an 11 OAA in 894.2 innings in centre field. As for his career defensive numbers,  he has an insane 134 Defensive Runs Saved, and a career 64 Outs Above Average in 6695.1 innings played in centre field.
Interestingly, his best season came in 2015, when he edged out Kevin Pillar with an insane
38 DRS
. Unfortunately, OAA was created in 2016, so we don't have statistics on that, but I assume it would love his defense.
The only concern is injuries regarding Kiermaier. Since 2017, his highest total in games played is 129. He played 129 in 2021, but other than that, he's been under 100 games played each of the last six seasons. In fact, he only appeared in 63 games in 2022, the lowest of his career.
While I love what he offers when healthy, the biggest downside of the former Ray is his health. He's not going to wow you with offense (career-high 113 wRC+ in 2017 in 421 plate appearances), but he's a plus plus defender.
Joey Gallo:
If the Jays wish to bring in Gallo as the replacement for Teoscar
Hernández, I don't think many fans would be happy. However, if they brought him in as a fourth outfielder who platoons with Lourdes Gurriel Jr., while backing up right field when George Springer DH's, there's definitely some interest in that.
With the Yankees and the Dodgers in 2022, he slashed .160/.280/.357 with 19 homers in 410 plate appearances. This was good for a 85 wRC+, which is way below average.
The 29-year-old has never been a guy to hit for average, as his career slash line is literally .199/.325/.469 in 2811 plate appearances. Despite the low average and a career 37.3 K%, he has a 110 wRC+ for his career due to his 177 homers.
Despite slashing .199/.351/.458 in 616 plate appearances in 2021, he hit 38 home runs and had a 122 wRC+ with the Texas Rangers and the New York Yankees, for a career-high 4.2 fWAR. Gallo also had a career "low" 34.6 K%, so there's that as well!
With Gallo's bat, he is the modern-day definition of a three-true outcome hitter. He'll either strike out, walk (he has a career 14.8 BB%), or hit a homer. With that being said, he's only a season removed from being an above-average hitter in terms of wRC+. However, another aspect in which Gallo shines is with his defense in the corner outfield positions, particularly right field.
Gallo had a 2 DRS in right field and a 2 DRS in left field in 892.1 innings played with the Yankees and the Dodgers. He did have a -3 OAA in left field, but overall he was a plus defender. For his career in right field, he has a 31 DRS and 9 OAA, mainly due to a strong arm.
So who may they consider:
Obviously, with all free agents that fit a need, you'd expect the Jays to touch base with them. Would Gallo or especially Yoshida be interested in not being an everyday starter? I'm not too sure. I think the most realistic of the three to fit the fourth outfielder role would be Kevin Kiermaier, as he's proven to be one of the best defensive centre fielders of the past decade. However, injury concerns are certainly prevalent.
Either way, the hot stove should continue to heat up as we move closer to the winter meetings, stay tuned!
As always, you can follow me on Twitter and Instagram @Brennan_L_D. If you like the work I do, especially on Twitter, you can find my Patreon here! 
---