Otto Lopez, Gabriel Moreno impress in double-header split with Orioles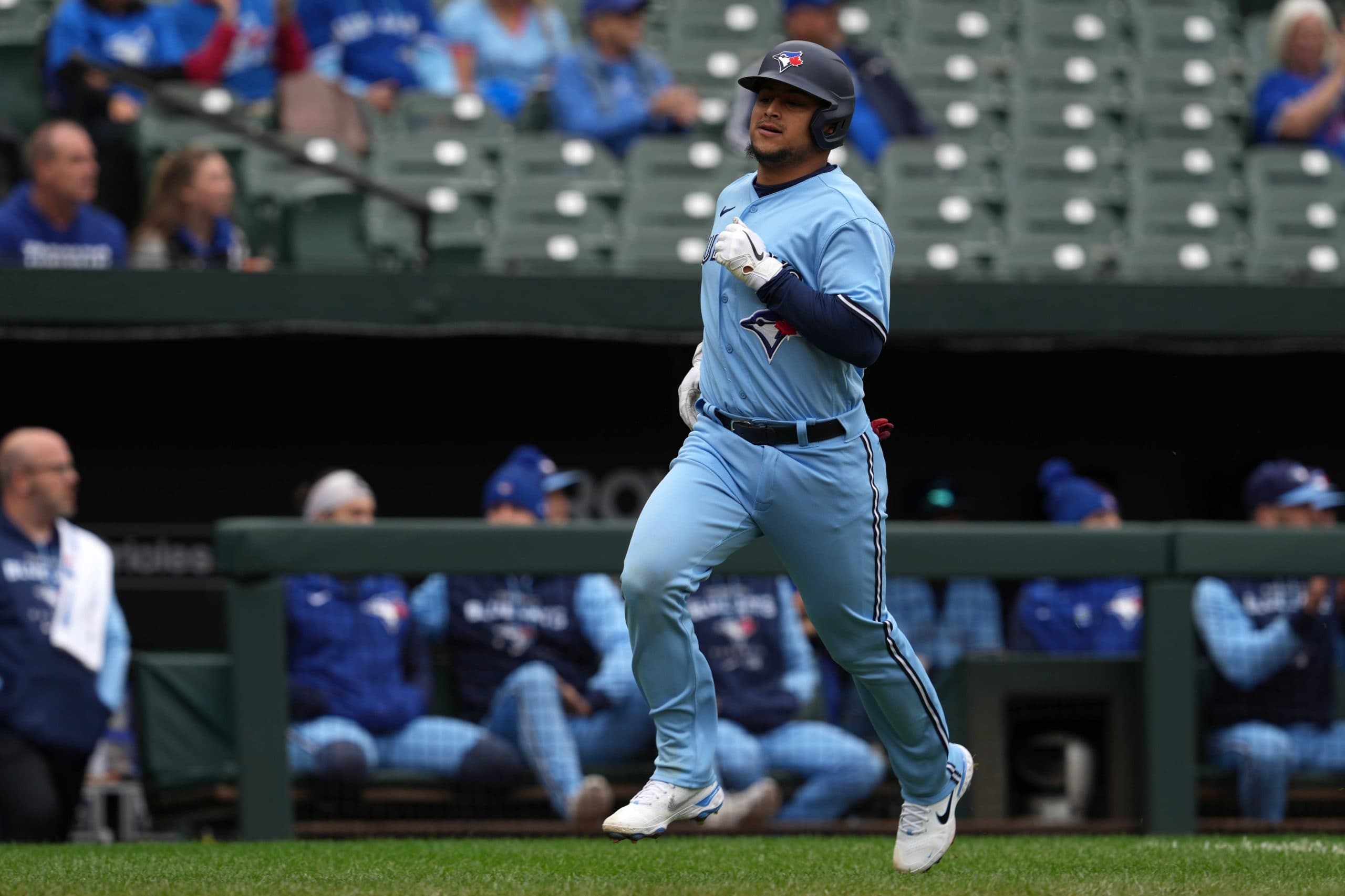 Photo credit:© Mitch Stringer-USA TODAY Sports
Since these games quite literally meant nothing to either team, John Schneider had some choices to make as far as who logged playing time today. He could've done just about anything; Bradley Zimmer could've pitched, Yusei Kikuchi could've played shortstop, you name it.
While he didn't get that creative, he allowed a lot of the normal reserves to play a lot of the double header today. Schneider had some of the starters play a couple innings in the field, but we'd have to assume it was to keep everybody warm and moving. While having Mitch White, Casey Lawrence, Yusei Kikuchi, and Trent Thornton eat most of the innings on the mound, Schneider also allowed some of the bullpen regulars to have an inning of work.
A late-game rally for the Orioles against White powered Baltimore to a 5-4 win in Game 1, but the Jays rebounded to win Game 2 by a score of 5-1. Here are some of the main takeaways from the day:
Gabriel Moreno is a Blue Jay
While Moreno is still relatively getting his feet wet in the MLB, he has passed the requirement of torching the Trash Birds. Moreno's box scores jumped off the page; the young catcher recorded a 4-for-7 day, including four runs, and three RBIs. Moreno also showed off his power for the first time in the bigs, as he popped his first career home run to the right center field seats. It was a 3-run shot that gave the Blue Jays a 4-0 lead
Not only was Moreno swinging a premier bat, but he made his debut out in the field as well. He caught all of Game 1, but he played three different positions in Game 2: left field, second base, and third base. His opportunities were limited but he looked like a natural fielding a Jesus Aguilar ground ball in the 8th inning.
With Moreno proving he can hold his own playing multiple positions, he made a case to be on the playoff roster. This team has an abundance of riches at the catcher position.
Otto Lopez…also a Blue Jay
Lopez had his first career hit this weekend against Boston, but he made sure to let us know that that one at-bat wasn't a fluke. Between the two games today, Lopez was 5-for-7 with 3 RBIs. His two-run single in the 7th inning broke a 1-1 tie in Game 2, putting the Blue Jays ahead for good.
Lopez played both middle infield positions, playing a clean day committing no errors. Lopez' name was thrown around in trade rumors near the trade deadline this year, but Otto may have made a small case to keep him around the Blue Jays organization for a while.
Bradley Zimmer contributed
I know, I know. The headline should've been "Bradley Zimmer's clutch hit spearheads Blue Jays Game 2 win". In all seriousness, Zimmer connected on a two-run single with the bases loaded in the 8th inning of Game 2, his fourth and fifth RBIs of the season. It was Zimmer's first hit since August 25th when he was a member of the Phillies, and his first hit with the Blue Jays since July 2nd.
Jokes aside, Zimmer played all 18 innings today, which adds up to 18 less innings the Jays had to play George Springer. His defense and speed on the bases have been great for the Blue Jays this year.
The bullpen was quality
Not that it mattered, but the Blue Jays bullpen arms threw up nothing but zeros all day long. White and Lawrence were the only pitchers to allow runs throughout the day, but it was quiet outside of that.
Despite taking the loss, White ate up four innings, allowing seven hits and five runs in Game 1. Before then, four relievers combined for four innings, allowing three hits and a walk.
David Phelps, Tim Mayza, and Anthony Bass pitched three scoreless innings in the second game, and Kikuchi earned his sixth win of the season by pitching an inning and two thirds of scoreless baseball. More importantly, no one got hurt, leaving Schneider and Pete Walker a full crew to choose from come Friday.
The Blue Jays end their regular season at 92-70, and will now proceed to play postseason baseball in Toronto for the first time since 2016. Alek Manoah will start Game 1 against Luis Castillo and the Mariners, who are in the postseason for the first time since 2001.
---