Over or Under: Reviewing FanGraphs' Projections for the 2023 American League Standings
We're in mid-March, which means that we're nearing the start of the 2023 MLB regular season. The offseason moves have come and gone, and fans have gotten to see a lot of what their team has to offer in Spring Training. Before the real game start, though, we're in a good time frame to make predictions for the upcoming season.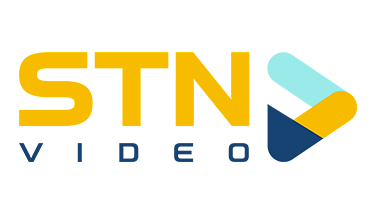 Fangraphs has had their projections out for a while, and I wanted to go ahead and take the over/under on all 15 AL teams. The projections were not as generous, as the Atlanta Braves are slated to have the highest win total in the MLB with 93. The Yankees are forecasted to have the best record in the AL at 91-71, with the reigning World Series champion Houston Astros finishing just one game behind them.
An interesting twist on this season will be the MLB schedule change, as each team will face every other MLB squad at least once. I don't know how much of a factor it was, but I think it had something to do with the records being almost cautiously low.
American League West…
Fangraphs Prediction: 90-72
What I think: Over. The Astros won 106 games last year, and while they lost SP Justin Verlander, they still have a talented rotation, and they also added 1B Jose Abreu to their already potent lineup. SP Framber Valdez is a legitimate Cy Young contender after leading the MLB in quality starts and finishing third in ERA. Offensively, they brought everyone back from last year's crew, including young stars DH Yordan Alvarez, SS Jeremy Pena, and RF Kyle Tucker. The schedule change will open up fewer games against the inferior portion of their division, but this team is still elite, and shouldn't be 16 wins worse than a year ago.
Fangraphs Prediction: 85-77
What I think: Over. Seattle gets a full year of SP Luis Castillo, who completes a superior rotation that mixes veterans with young studs. They traded for RF Teoscar Hernandez, who immediately makes the lineup better, and CF Julio Rodriguez had a tremendous rookie year. What Seattle really needs is for LF Jarred Kelenic to break onto the scene. Once a top prospect in their farm system, Kelenic has yet to put it all together. The glimpses of power are hard to miss, but the strikeout numbers have been worrisome, and the low batting average keeps him at the bottom of the order, if he's in there at all.
While it would've been nice to see Seattle make a couple of statement moves, they're still really good. The gap between them and the Astros will need to shorten if they want to go from a nice story to a legit competitor, and I don't think they're there quite yet. The pitching prowess is unquestioned, but they'll need to prove that their offensive success is sustainable. Seattle will win more than 85 games, but I think they end up right back in the Wild Card round.
Fangraphs Prediction: 84-78
What I think: Under. As good as SP/DH Shohei Ohtani and CF Mike Trout are, we have consistently seen the Angels underperform. They made an underrated add in OF Hunter Renfroe, who is starting to make his living around the 30 home runs per year mark. The biggest question for the Angels is if they are going to get anything out of 3B Anthony Rendon. Through three years of his seven-year, $245 million deal, Rendon has only played in 157 out of 384 possible games for the Angels.
The Angels don't boast a lot of proven pitching, as they will ask a lot of SPs Tyler Anderson, Patrick Sandoval, and Reid Detmers. Anderson was signed to a 3-year, $39 deal this offseason, so the Angels are hoping his stellar 2022 isn't just an outlier; last year was the first year since 2016 that Anderson didn't have an ERA over 4.30.
Hitting 84 wins doesn't sound like a lot to ask for, but they only won 73 games last year with Trout and Ohtani having excellent seasons. It's just not realistic.
Fangraphs Prediction: 83-79
What I think: Over, but not by much. This is kind of a fun pick, considering that the Rangers only won 68 games a year ago. Texas significantly improved their rotation, and while Jacob deGrom has injury concerns, the ceiling to that group went up immensely with the addition of Nathan Eovaldi and Andrew Heaney, as well as retaining Martin Perez. Offensively, the Rangers have quietly put together a proficient lineup. 2B Marcus Semien got off to a horrid start last season before picking things up midway through. They get a full year from youngster 3B Josh Jung, and have found some gems in 1B Nate Lowe and RF Adolis Garcia.
The bullpen depth poses some concerns, but their bold spending habits during the last two offseasons tell me the Rangers have prospects available for some reinforcements at the trade deadline. Again, this may be a reach, but money talks, and it might speak a little louder in Texas' case.
Fangraphs Prediction: 70-92
What I think: Under. Under. Under. I'm not much of a gambling man, but I would absolutely hammer the under on this one. For context, the Rangers, Royals, and Tigers had win totals in the upper 60s last season, and the talent on those rosters far exceeds what Oakland currently employs. We've reached almost a calendar year since they have dealt all of 1B Matt Olson, 3B Matt Chapman, C Sean Murphy and SP Frankie Montas, so the A's are interested in seeing how their young returns in those deals perform at the major league level.
Their free agent acquisitions don't appear to move the needle either – 1B Jesus Aguilar, UTIL Aledmys Diaz, and RP Trevor May are all candidates to be involved in trade deadline moves if they perform well, especially since they are on such minuscule contracts. Diaz and May top Oakland's payroll at $7.25 and $7 million, respectively. Let's get the A's to Vegas already.
American League Central…
Fangraphs Prediction: 83-79
What I think: Over. The Guardians turned some heads last year, seizing the AL Central with a 92-70 record. While they may not be the most talented team in the MLB, the Guardians boast some of the game's most elite pitching. A yearly Cy Young vote-getter in SP Shane Bieber headlines one of the league's most underrated rotations, and CL Emmanuel Clase is arguably the best closer in the game.
3B Jose Ramirez has been worth every penny of his new contract, but he'll need to continue to get help from his supporting cast. LF Steven Kwan was impressive as a rookie, and 2B Andres Gimenez and SS Amed Rosario took steps forward. With a few young bats likely to make their debuts in 2023, the Guardians have some tools to improve on their 19th-best runs per game from last year. I think a nine-win drop-off is fairly harsh for a team like this.
Fangraphs Prediction: 83-79
What I think: Over, but not by much.  I really went back and forth on this one, but let's not forget that Minnesota held the AL Central lead until early August of last year. While they have a lot of good players, I don't know if they're good enough to make them better than Cleveland. They traded for SP Pablo Lopez, and while it bettered the rotation, it came at a cost. 2B Luis Arraez, the AL leader in batting average a year ago, was sent to Miami to complete the trade.
The Twins took a risk in bringing back SS Carlos Correa; his physical shooed the Mets and Giants away from signing him long-term. LF Joey Gallo and C Christian Vazquez were also signed, with Gallo being a popular bounce-back candidate. What Minnesota really needs more than anything is a healthy CF Byron Buxton. When healthy, Buxton is elite, but Minnesota hasn't gotten a full 162 from him yet.
Again, the Twins have good players, but I think they will end up around 84-85 wins, and on the cusp of getting a Wild Card spot.
Fangraphs Prediction: 80-82
What I think: Under. After winning the AL Central in 2021, the White Sox looked like they were building a division champ for the long haul. They took a step back last year though, and with Cleveland looking to be legitimate and the Twins making the moves of a competitor, the White Sox may be falling behind. They certainly didn't make up for their offseason losses, as their only offensive adds were LF Andrew Benintendi and SS/2B Elvis Andrus. Yeah, that won't replace Abreu's output.
OFs Eloy Jimenez and Luis Robert are young guys who may be having the torch passed to them, but can Chicago get them to play more than 100 games each? The talent they have is through the roof, but talent does no good when it is on the injured list. The rotation has its question marks too – was Dylan Cease's 2022 a one-off? Can Lucas Giolito rebound? Maybe I'm just too pessimistic about them, but I think the loss of Abreu is bigger than people realize, and it makes me not much of a believer in the ChiSox.
Fangraphs Prediction: 73-89
What I think: Under. The Royals are a fun team, and I really wanted to take the over on this win total. I just can't bring myself to believe that a rotation with an aging Zack Greinke, Jordan Lyles, and Ryan Yarbrough can push this team further than this prediction has them. SP Brady Singer is the ace of this rotation, and I think he's poised for a breakout year after posting a career-low 3.23 ERA in '22. Offensively, they have several young studs headlined by 3B Bobby Witt Jr. and 1B Vinnie Pasquantino that are the future of this franchise.
They'll get to 70 wins and definitely be better than Detroit, but that's as far as I'll take the Royals in 2023.
Fangraphs Prediction: 72-90
What I think: Under. With their offseason adds and top prospects set to make their debuts last season, the Tigers appeared to be expediting their rebuild faster than some thought. Unfortunately, 1B Spencer Torkelson and SS Javier Baez underperformed, and Detroit was dangerously close to a 100-loss season. This offseason didn't give fans any more reason to believe, as SPs Matt Boyd and Michael Lorenzen were the most notable adds. They sold their two best relievers in Gregory Soto and Joe Jimenez, opening up major gaps in their bullpen. Now, it almost seems like Detroit is even deeper in rebuild mode despite the potential they show on paper.
They'll need huge bouncebacks from Baez, Torkelson, and several others if they stand a chance at sniffing a playoff spot, but there are a lot of holes in this roster that have not been filled. At this point, the main focus should be sending Miguel Cabrera out on the right note.
American League East…
New York Yankees
Fangraphs Prediction: 91-71
What I think: Under. Ah yes, typical Blue Jays fan predicting the Yankees will underperform, right? The truth of the matter is that Aaron Judge probably won't hit 62 home runs again, and while he is still one of the best players in baseball, the Yankees don't have a lot of support around him. To their credit, New York had a historical first half of the season in 2022, but played .500 baseball in the second half once they came back down to Earth.
New York has already been bitten by the injury bug, and it's been a substantial bite. SP Frankie Montas (shoulder inflammation) will miss the beginning of the season and is hoping to return before the All-Star break. SP Carlos Rodon – their biggest signing aside from re-signing Judge – will begin the season on the injured list with a left elbow strain. CF Harrison Bader, RP Lou Trivino, and RP Tommy Khanle are other notable names battling injuries, and in Bader's case, it will force the likes of fan favourite Aaron Hicks to get more playing time.
Are they a playoff team? Absolutely. This is no slight to the Yankees. I truthfully think the AL East standings could look a lot like they did in 2021 in which three teams get to 90 wins, but 90 wins is where I think the Yankees top out. The injuries are already a concern, so the safe bet is to take the under here.
Fangraphs Prediction: 89-73
What I think: Over. Call me biased (and I very well could be), but the Blue Jays are a better team in 2023 than they were in 2022. They've won 92 and 91 games in the past two seasons, respectively, so I anticipate an equal or greater win total for this season. I really liked the addition of CF Kevin Kiermaier, an elite defenseman that will prevent a ton of runs in center field, and it will hopefully keep George Springer in right field. The addition of SP Chris Bassitt was nice too, serving as a consistent arm in a rotation that was rather inconsistent a year ago.
There is a lot to like about the Blue Jays. If they can get the 2021 version of 1B Vladimir Guerrero Jr. and a steady SS Bo Bichette, then that immediately puts them on track to exceed last year's accomplishments. The addition of OF Daulton Varsho was one of the more underrated pickups of the offseason, as he offers tremendous offensive potential. I haven't even mentioned the two-headed monster they have in SPs Alek Manoah and Kevin Gausman, who could both be in the AL Cy Young race. As I said, there's a lot to like, and I think the Blue Jays live up to the hype.
Fangraphs Prediction: 88-74
What I think: Over. I really hate to say it, but I'm a big believer in the Rays. It's hard not to admit it, though, especially after winning 86 games fielding several different AAA players every night last year. Tampa Bay was hampered by injuries last season, but instead of letting it be an excuse, they made it back to the postseason for the fourth straight year. I could use injuries as a qualm to thinking the Rays will be good this year, but with the production that they get out of their guys, I can't doubt them, especially if they will be fully healthy.
While their player development is first-class, they don't get the ultimate "pass", as a lot of their success hinges on SS Wander Franco playing more and SP Tyler Glasnow staying off the injured list. Their rotation is severely overlooked, as SPs Jeffrey Springs and Drew Rasmussen appear to be legitimate supporting members to their ace, Shane McClanahan. Tampa's batting order is a little top-heavy, so I'd like to see them acquire some depth bats at the trade deadline. Well, as a Jays fan, I would not like to see it, but you know what I mean.
Fangraphs Prediction: 83-79
What I think: Under. Quantity-wise, the Red Sox had one of the most active offseasons in the entire league. However, they flaunt one of the biggest boom-or-bust potentials in all of baseball. They lost SS Xander Bogaerts and DH JD Martinez in free agency, and while they did re-sign 3B Rafael Devers, the Red Sox lost a lot of their offensive production from the last several years. Furthermore, their signature signing from last season, 2B Trevor Story, is currently out indefinitely after undergoing a procedure on his right elbow this offseason. Boston did add OF Adam Duvall, 3B/DH Justin Turner, and OF Masataka Yoshida in free agency, but those guys will need to do some heavy lifting in 2023.
Like Baltimore, the rotation is the biggest question mark of them all; Chris Sale hasn't pitched healthy since 2019, Corey Kluber is good, but not the ace he once was, and I'm pretty sure James Paxton might've just gotten hurt reading this sentence. If they can somehow find production from those guys, they have quite an underrated bullpen waiting behind them, headlined by RPs Kenley Jansen and Chris Martin, who they added this winter.
The AL East is a gauntlet now, and until I see something different, I think Boston is the weakest of the group.
Fangraphs Prediction: 77-85
What I think: Over, but not by much. Baltimore surprised a lot of people last year, as they were in playoff relevancy into September. With a low payroll and a talented young core, they were a dark horse team to obtain some notable names on the free agent market. They failed to do so, however, as SPs Kyle Gibson, Cole Irvin, and 2B Adam Frazier were their biggest adds.
In other words, Baltimore should be a very similar team this year as they were last year. They have several young exciting players, C Adley Rutschman and SS Gunnar Henderson have already made their debuts, and SP Grayson Rodriguez will make him this season. RF Anthony Santander and 1B Ryan Mountcastle are conducive to Baltimore's success with both being 30 home runs per season waiting to happen. Oh, and how about that bullpen? Felix Bautista, Dillon Tate, and Cionel Perez were no fun to face last year.
The biggest question mark is Baltimore's rotation. Are Kyle Bradish, Austin Voth, and Dean Kremer reliable arms every fifth day? Voth and Kremer both showed vast improvements last year (Voth's coming after he was DFA'd by the Nationals), so we'll see if those were one-offs or not. Like I said in my preview article for them, Baltimore will piss a lot of teams off, but they're not ready for the next level…yet.
Whether you agree or not, let me hear your thoughts! You can reach me at @Evan_Stack1 on Twitter. 
---