Power hitters on the free agent market who might interest the Blue Jays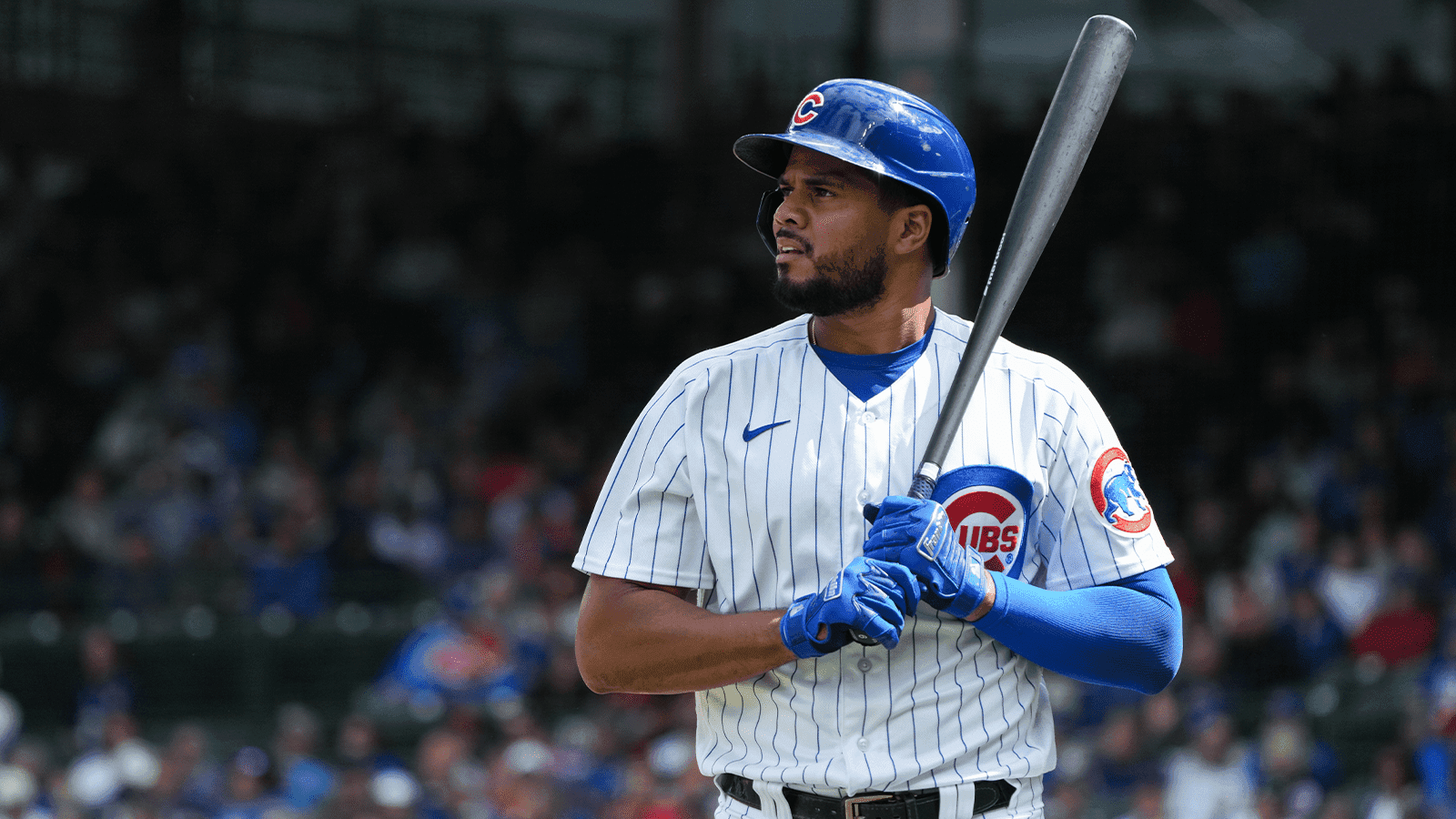 With the Toronto Blue Jays' aspirations of a deep playoff run shut closed, fans, players, and the front office are all left scratching their heads for the reasons why the team couldn't beat the Minnesota Twins.
One reason for this is the lack of home runs, and offence in general. What had been one of the team's biggest strengths over the past few years has suddenly become the team's greatest perceived weakness.
The Jays will have a lot of holes in their lineup and I'm guessing they'll try to bring back a veteran like Whit Merrifield, Kevin Kiermaier, or Matt Chapman, but not all of them. So, in this logic, not considering they will promote one of Addison Barger or Orelvis Martinez, those positions will have to be replaced. I'm also going to assume that Davis Schneider will be on the team playing every day like he should've been this year. There will be free agents such as Cody Bellinger who fit into this conversation, however, I decided to omit these sorts of players for some more under-the-radar pickups rather than those who will command large contracts.
Okay, so a spot for second base, third base, and the outfield. Let's see what we can find.
Jeimer Candelario (1B/3B)
Candelario is someone wildly expected to attract multiple suitors this free agency period after a good year with the Chicago Cubs. After a midseason trade landed him with the Cubs, he found his groove totaling 22 home runs on the year while striking out 22% of the time.
While he is not known for his defensive prowess, it is made up for in power. If Brandon Belt does not return, which seems likely, the Jays would not want to rush two of their top infielder prospects. Therefore, Candelario has the opportunity to platoon at both 3rd and 1
st
if there are any major injuries.
Candelario grades out as virtually a neutral defender and a negative on the basepaths which might be something to consider for the Jays who are losing Gold Glove-caliber defense at third. However, Candelario is a good hitter who could play from anywhere in the middle to bottom of the order depending on where the power is at.
He is one of the top free agents for hitters which says a lot about this class, however, if the price is right this would be a name to keep an eye out for.
Adam Duvall (OF)
Duvall is someone I wrote about last off-season as a big bat for the Jays to grab and this off-season is no different. He signed a one-year, $7 million deal to play for the Red Sox and he delivered by hitting both righties and lefties, however played better against righties. He is not someone who will be great defensively, so a platoon option would make more sense for him on this team. However, he did get 21 HR last year which was an improvement on the 12 he hit in 2022 which was an injury-plagued year. He strikes out often and doesn't have the walk numbers to look at as a positive either but if the team strikes out on a trade for an outfielder, you could do a lot worse than Duvall.
Joc Pederson (OF)
Pederson from a power standpoint underwhelmed in his time with the San Fran Giants, hitting only 15 HR in 425 PA. His defence is not very good either, however, Pederson is a pro and could do a lot worse for a platoon option off the bench. Given consistent playing time it would be great if he could get back to that 20HR echelon but I'm not too sure given he's 31 and DH' most of the year.
With all that being said, his 111 wRC+ puts him as an above-average runs creator in the league meaning he still has value, just not in his Dodger days. While I wouldn't be surprised if the Jays or another team picked him up, Pederson is a name who might be available closer to the start of spring training.
Jorge Soler (DH)
Soler has a player option of $9 million with the Maimi Marlins, however, it is widely expected that he'll opt to test free agency regardless. The 31-year-old belted 36 home runs last year primarily off of fastballs. He got the most fastballs thrown to him this year since 2016 so it'll be interesting to see if he can keep it up next year, but Soler no doubt has tons of power in him, and he could fit in nicely with the Jays while not being super expensive. Soler won't offer up much defensively, but what he could offer offensively at the price tag he would ask for, might be worth it.
Soler will not provide much on the basepaths so it's all offense with this man.
Mitch Garver (C/DH)
Currently a catcher for the Texas Rangers in the playoffs, Garver had a great regular season tallying 19 home runs with an OPS of .870. His main calling card is his offense and at 32 years old, he will probably slide more into that DH role for next season having already played more DH this year than catcher. For what it's worth in only 344 plate appearances this year, he is red in all of his baseball-savant batting numbers. He also just hit a grand slam the other day in the playoffs so there's that too. All in all, I'd venture to say the Rangers try to re-sign him to another one-year or two-year deal but Garver might try to leverage his strong season into a bigger deal elsewhere.
Out of everyone listed here, purely for hitting, Garver seems like the most obvious choice with great production in limited at-bats. He's the most similar to Belt power-wise, and has better plate discipline this year than him, not to mention his 11 doubles don't hurt especially for a 32-year-old catcher who is not very fast.
---