Report: 2023 qualifying offer will increase to roughly $20.5 million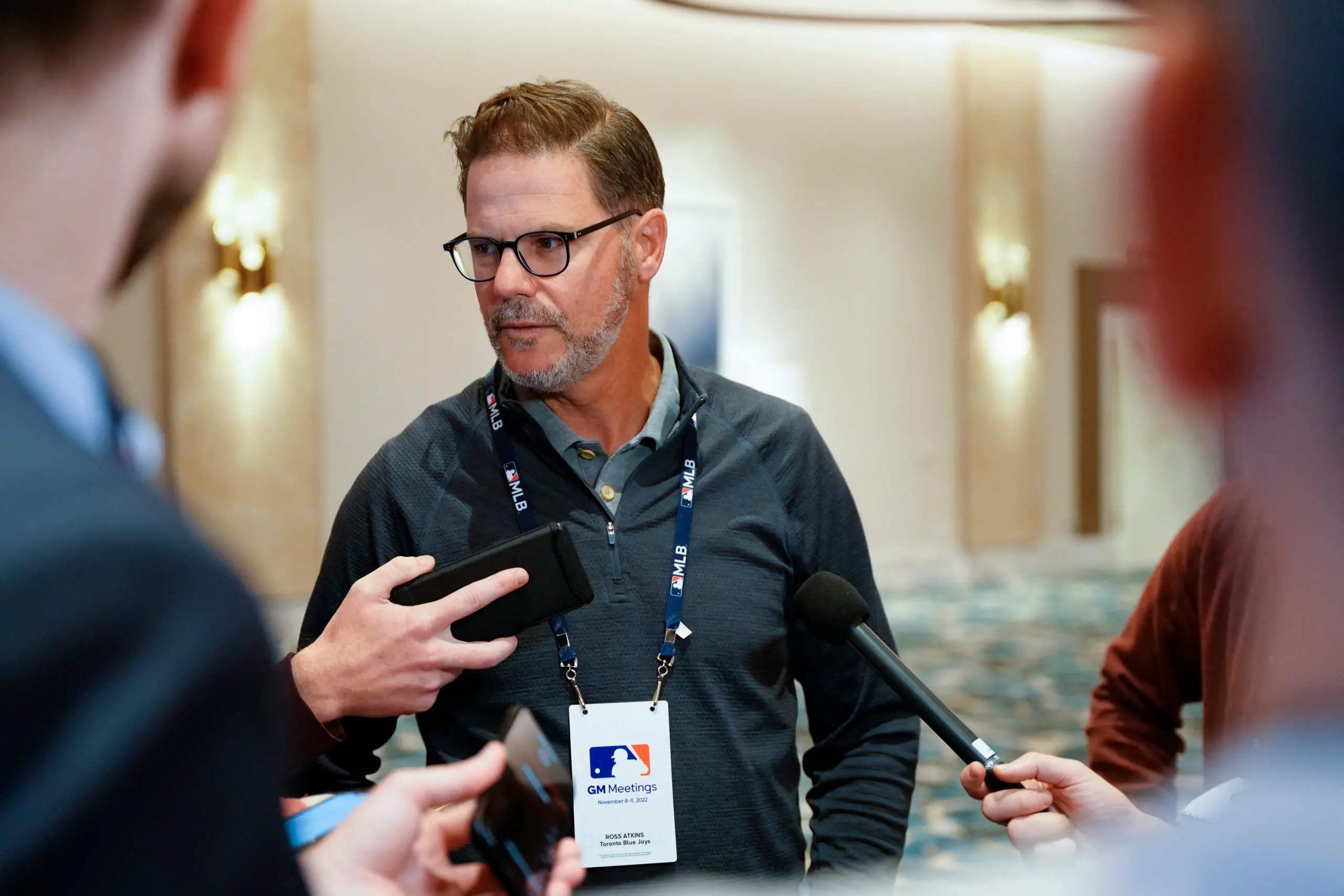 Photo credit:Lucas Peltier-USA TODAY Sports
Major League Baseball is expected to raise this winter's qualifying offer to a record-breaking figure that could settle in the $20.5 million range, according to the
New York Post's Joel Sherman
.
The final amount for this year's free-agent class has yet to be determined, as Sherman reports, but it'll exceed last year's $19.65 million total when it's officially announced. MLB and the Players Association have until 10 days after the regular season concludes on Oct. 1 to finalize the QO's value.
Last off-season, 14 players were tendered qualifying offers, but only Joc Pederson and Martín Pérez accepted. Shohei Ohtani, Cody Bellinger, Blake Snell and Sonny Gray are considered locks to receive them this winter, although they'll each likely reject and enter free agency.
As for the Toronto Blue Jays, third baseman Matt Chapman figures to be the lone candidate to command a qualifying offer amongst the organization's group of potential free agents.
Hyun Jin Ryu is ineligible to be tendered as he was a previous recipient with the Los Angeles Dodgers prior to signing a four-year, $80-million contract with Toronto in December 2019.
The Blue Jays did not issue any qualifying offers last winter, with the most recent ones sent out to former players Marcus Semien (who later signed with the Texas Rangers) and Robbie Ray (who later signed with the Seattle Mariners) in 2021. Those compensatory draft picks were used to select infield prospects Tucker Toman (77th overall) and Cade Doughty (78th overall) during the '22 draft.
Teams are permitted to submit qualifying offers to eligible players until five days after the World Series concludes. Those who receive one have a week to decide whether to accept or decline.
---