Ross Atkins fulfilled his goal of making the Blue Jays a Run Prevention team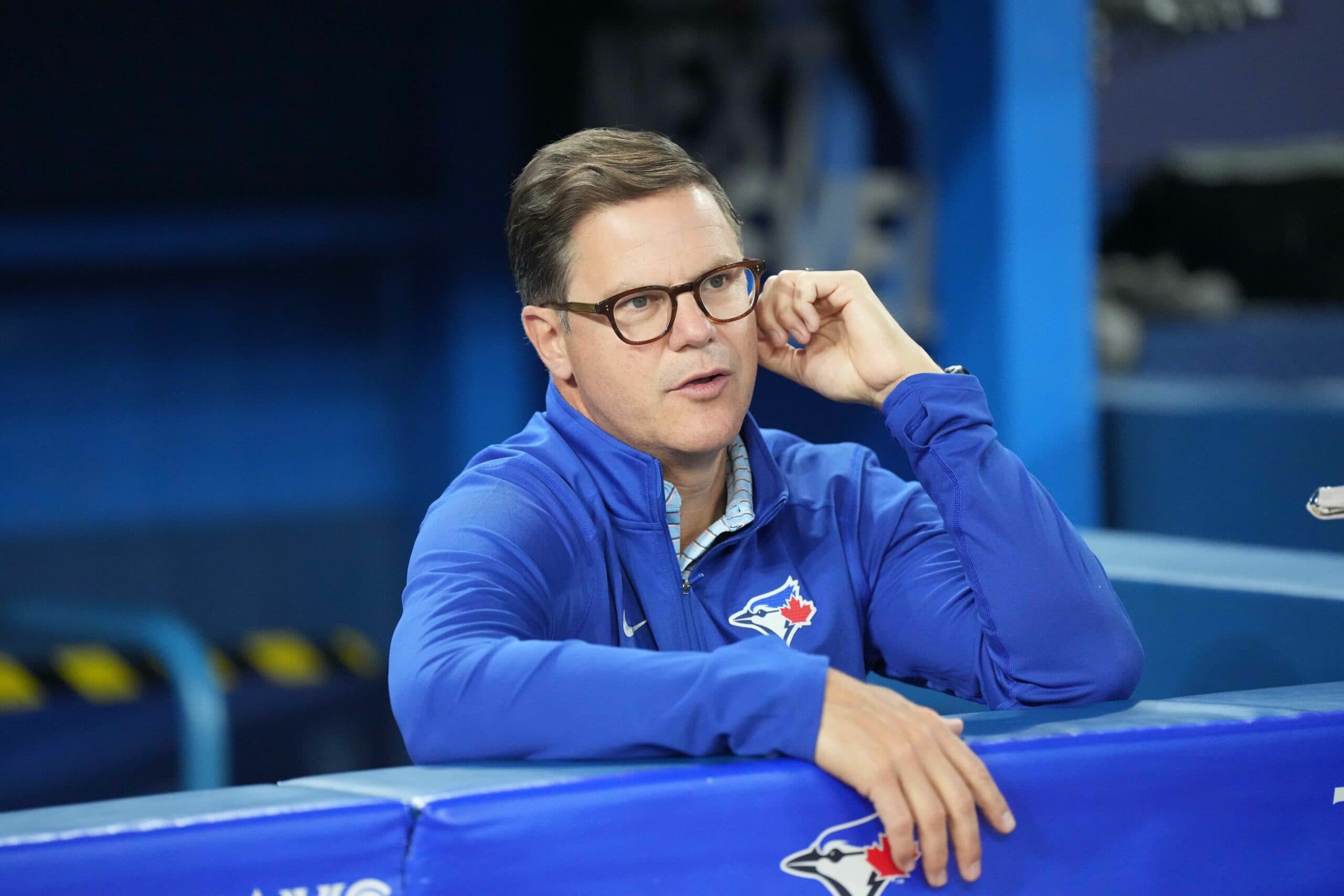 Photo credit:Nick Turchiaro-USA TODAY Sports
It's been a common theme since the early years of Ross Atkins' reign as GM of the Toronto Blue Jays. When a season concludes, and he's asked what the offseason wish list will be, he almost always includes something like, "We're certainly prioritizing run prevention."
I even came across an interview that he had once the 2017 season ended in which he answered a question about potential offensive additions with, "Yeah, you know, it's not just as simple as scoring runs, it's also helping our pitchers prevent them."
Amidst all of the outrage this season about Toronto's inept RISP approach or their lack of clutch hitting, Atkins has built a legitimate defensive juggernaut that, like it or not, has improved Toronto's overall game in many ways.
Let's put some numbers on it because if I don't, somebody out there will take any compliment I give the front office and come back to randomly tell me how bad the Daulton Varsho trade was.
Team Achievements
Since 2017, the Blue Jays have had only one top-10 finish in runs allowed per game in the entire MLB. This season, they enter Sunday's matchup allowing the 2nd-lowest runs per game at 4.02. If they stay at 2nd (or make it to the top), it would be the best season in opponent runs per game during the Atkins era. They also rank in the top 10 in errors per game, a feat they haven't accomplished since 2016.
Furthermore, the Jays lead the entire MLB with 66 Defensive Runs Saved, twenty more than the second-place Milwaukee Brewers. They also enter Wednesday with a 64-51 record, three wins better than their record at the 115-game mark a year ago, as hard as that is to believe.
Bob DeChiara-USA TODAY Sports
Kevin Kiermaier and Daulton Varsho
Every Jays fan is aware of the offseason upgrades that Atkins made to Toronto's outfield. Teoscar Hernandez and Lourdes Gurriel Jr. are actually having decent defensive seasons, but the Blue Jays simply have two elite outfield defenders in Kiermaier and Varsho, who both ranked in the top 10 in dWAR up until Kiermaier was placed on the IL yesterday.
Varsho leads the MLB in Defensive Runs Saved at 19, with Kiermaier sitting at 10th with 13. Kiermaier's mark currently matches what Hernandez and Gurriel Jr.'s DRS combines for this season. Looking at Outs Above Average, Kiermaier ranks 20th in the MLB with 8, and Varsho ranks further down the list with 5. Those two are significant upgrades in that department, with Hernandez (1) and Gurriel Jr. (-1) falling far down that list.
An underlying capability that John Schneider has is his late-game outfield lineup. On a day in which Kiermaier sits, we've seen Schneider put Kiermaier in the game for the ninth inning so that the Blue Jays can put the best defensive lineup possible on the field to protect a lead. Kiermaier will go to center, Varsho goes to left, and Whit Merrifield, who starts in left field occasionally, will move to second base. Preserving leads late in the game has been a worthwhile ability this season, and we even saw it Saturday against the Red Sox when Kiermaier made a leaping catch at the wall that eventually ended the game.
Bo Bichette
Bichette's season at the plate has completely overshadowed his defensive performance this season. Bichette only has 8 errors this season, and you're going to have to give me a convincing argument that he will reach the mark of 23 that he had last season. Before he was placed on the injured list, Bichette was riding a 28-game errorless streak. Sure, spending time on the injured list will help keep his error total lower than in recent years, but his play at shortstop this year in 106 games has been one of the most underrated aspects of his game this season.
Bichette deserves a lot of credit for improving his glove at shortstop, and the Blue Jays deserve some credit for keeping him there instead of trying him out in other positions. If he continues to trend upwards while maintaining the offensive production, that $33 million contract might need an upgrade.
Matt Chapman
Although Chapman was acquired prior to the 2022 season, his role in Toronto's infield has literally been irreplaceable. The three-time Gold Glove winner has played exemplary defence at the hot corner and it's certainly triggered the conversation as to if the Blue Jays should re-sign him in the offseason. In the same category as Nolan Arenado, Manny Machado, and Jose Ramirez, Chapman has the highest fielding percentage among active third basemen. Could Ross Atkins have found a better bat at the position? Maybe. But Chapman's reliability and leadership have paid extreme dividends.
Chapman leads MLB third basemen in putouts while ranking second in double plays turned and fifth in assists at that position. Due to the number of opportunities that he's had an converted, Chapman leads the MLB Total Zone Runs amongst third basemen.
Rotation & Bullpen
It's no secret that the pitching has shouldered a lot this season, but this is the area of the team where Atkins has invested a lot of money. Right now, they're reaping the rewards of consistent and durable outings from the majority of their starters with Kevin Gausman, Jose Berrios, Yusei Kikuchi, and Chris Bassitt all boasting sub-4.00 ERAs. The successes of those four were able to hide Alek Manoah's shortfalls during the first half of the season team record-wise, but Manoah has put up several encouraging starts since his return from the minors.
The Blue Jays have a golden amount of quality bullpen depth, and it's an area of run prevention that Ross Atkins has shown he'd rather add to than offence. During the offseason, he dealt away Hernandez for reliever Erik Swanson, and at the trade deadline, Atkins weaponized the bullpen further by adding Jordan Hicks and Genesis Cabrera. The addition of Hicks was partly a safety net in case Jordan Romano's injury became worse than what was expected, but did it make the Blue Jays better? Absolutely.
As a team, the Blue Jays lead the MLB with a 3.75 ERA and their bullpen specifically ranks 7th in the MLB in that department. They also rank third in saves (40), fourth in strikeouts (1,084), and third in quality starts (54).
Conclusion
Ross Atkins wanted run prevention, and he's put his money and prospect capital where his mouth is. You don't like the contracts to which they sign players? Fine. You don't like the trades they make? Have at it. But the numbers do not lie – the Blue Jays have a lineup and pitching staff built to prevent runs, and it's a huge reason why they are in a playoff spot right now.
---