Ross Stripling's excellent outing leads the Blue Jays to a sweep over the Phillies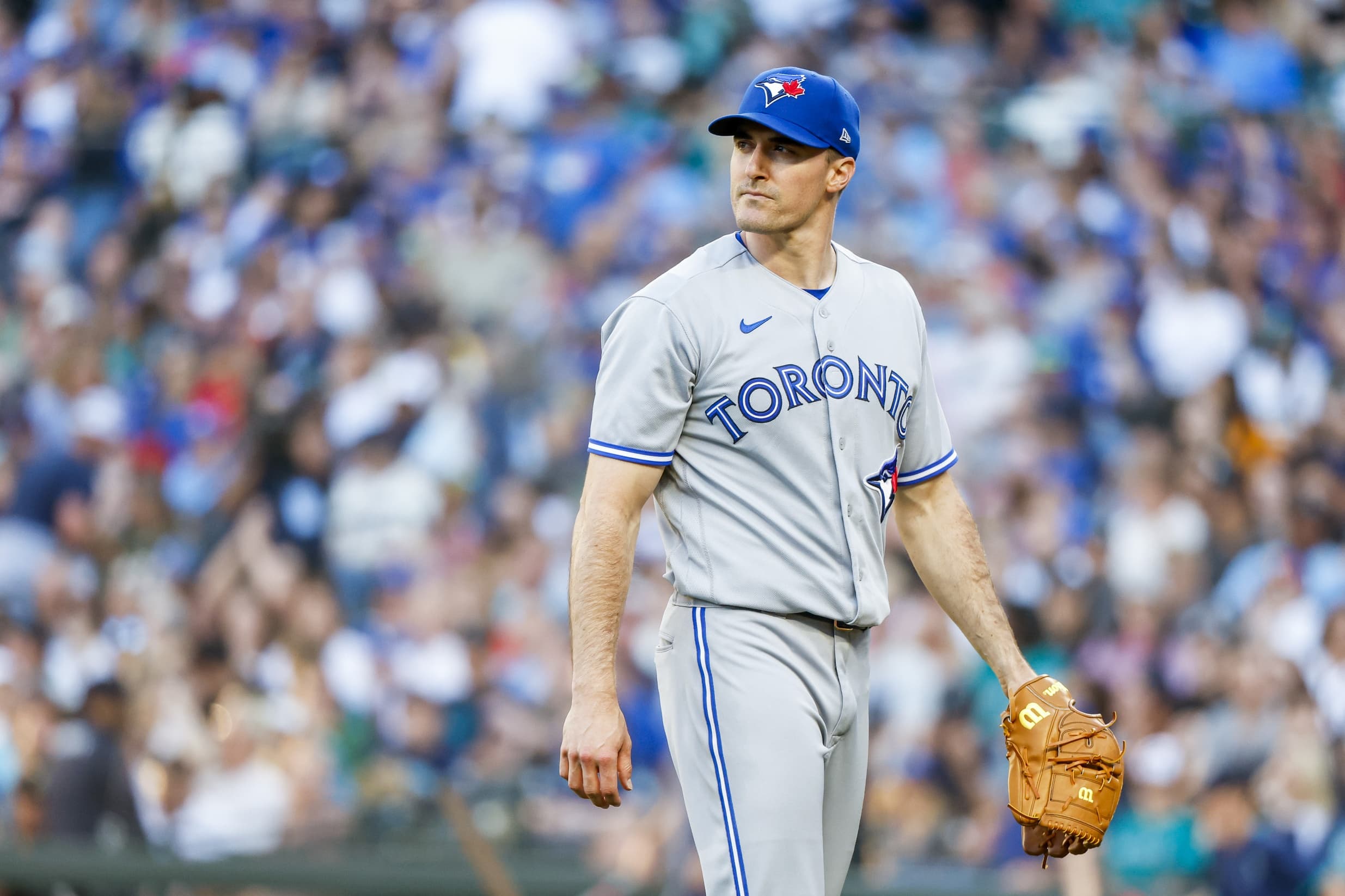 Photo credit:© Joe Nicholson-USA TODAY Sports
This is Ross Stripling's team. And now, John Schneider's as well.
The Blue Jays were clicking on all cylinders tonight as they completed a two-game sweep of the Philadelphia Phillies with a 8-2 win on Wednesday night.
Stripling had one of his best outings as a Blue Jay, retiring 18 of the first 19 batters he faced. Much like Jose Berrios last night, Stripling felt comfortable with every pitch in his arsenal: the fastball, changeup, curveball, and even an occasional slider.
Stripling's final line: 7 IP, 2 H, 0 ER, 0 BB, 6K's. His efficiency was also noteworthy, only needing 81 pitches to get through his night. 57 of those were strikes.
Maybe even more impressive was the offense, which went up against Phillies ace Zack Wheeler. Wheeler came into tonight's game only allowing five home runs all season, but the Jays weren't hearing any of that. Vladimir Guerrero Jr. and Teoscar Hernandez took Wheeler deep in the 4th inning, with Guerrero's home run being a unique one. He hit a slider low-and-away with one hand. Most hitters would "poke" that ball into play for a wimpy single or a groundout, but since Vlad is Vlad, he hit this one 397 feet. Hernandez would hit another home run in the 8th inning off of Phillies rookie Bubby Rossman, bringing his season total to 11.
Bo Bichette and Raimel Tapia also contributed RBIs tonight. The only disappointing thing the Jays did on offense failed to score a run against former Blue Jays legend Brad Hand.
Now for the elephant in the room. Schneider replaced Charlie Montoyo (or, as 75% of Blue Jays Twitter knows him, Montoya) as manager of the Blue Jays this afternoon. Have whatever opinion you want, but it should be very refreshing to see the Jays put up a complete effort while spending most of the day in the MLB headlines.
Personally, I wish Montoyo nothing but the best in his future endeavors in the MLB. Like our Twitter account tweeted earlier, it was hard not to love his raw emotion when the Jays were welcomed back to Toronto last summer. This is what Toronto meant to him, and we should be appreciative of what he meant to the organization and the community.
---