Scouting Report: What the Blue Jays are getting in right-handed pitcher Jordan Hicks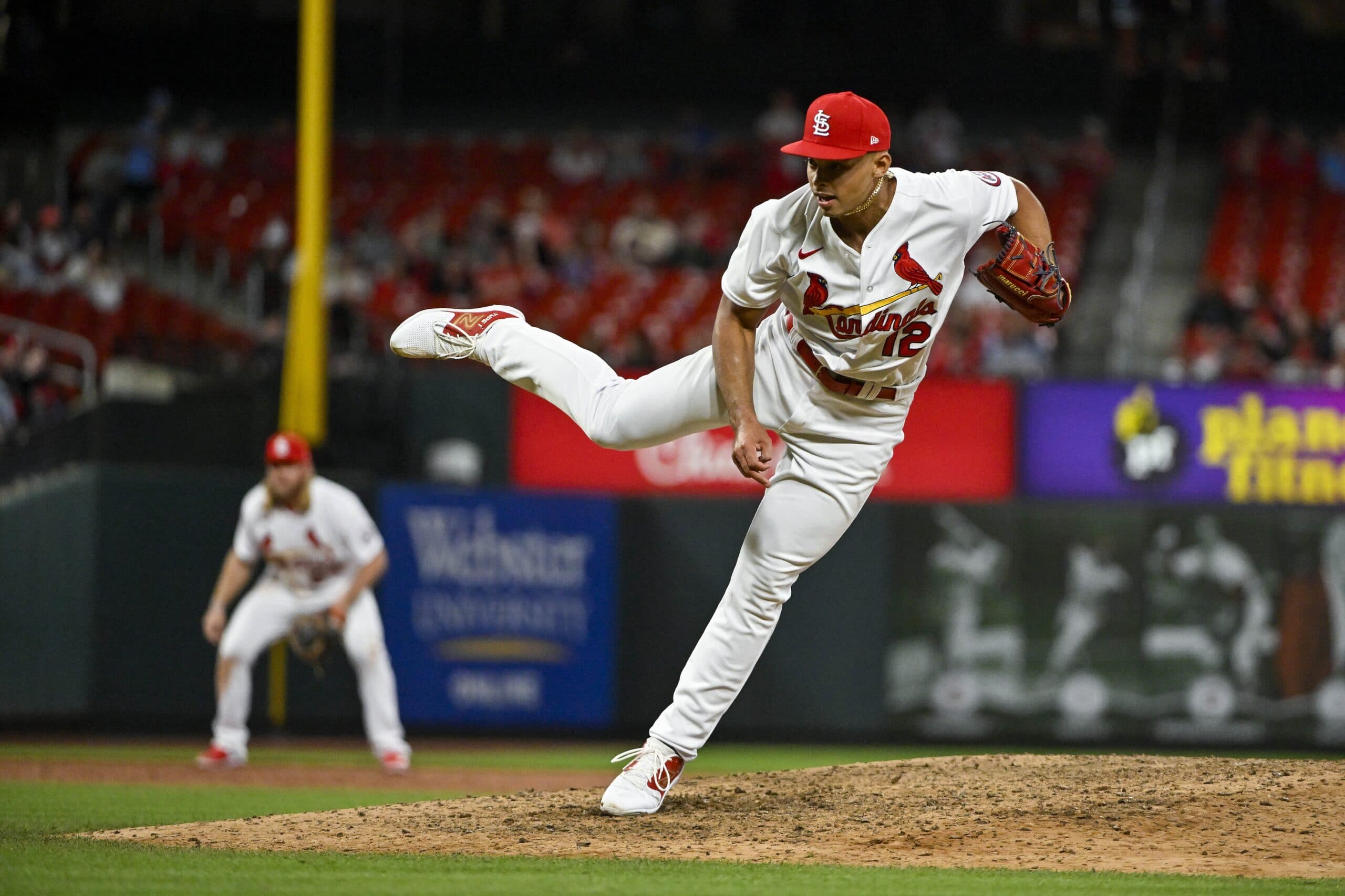 Photo credit:© Jeff Curry-USA TODAY Sports
The Toronto Blue Jays made a significant addition to their bullpen on Sunday. Prospects Sem Robberse and Adam Kloffenstein were sent to St. Louis in exchange for right-handed reliever Jordan Hicks. 
Needless to say, the Blue Jays have long-term deep pockets in prospect collateral and have found a club in the gutter that was willing to sell some stock while still valuable. The St. Louis Cardinals sit dead last in the National League Central and the Blue Jays entered the mid-season market prioritizing their bullpen. So, what are the Blue Jays getting in Jordan Hicks? 
Let's start with the statistics. Hicks has tossed 41 2/3 innings this season, striking out 59 bats, only walking 24, giving up 21 runs, 39 hits, with a 3.67 ERA. Although he's not labelled the team's official closer, he has eight saves with 16 games finished and definitely has the repertoire to be in that hostile ninth-inning spot. In five big league seasons, Hicks has saved 28 games with a 9-18 record win-loss record, 233 strikeouts, 125 walks, and a 3.98 ERA on 219 1/3 innings. 
The strong-righty has never looked physically better than now at 26 years of age, standing 6'2", 220lbs. He is no doubt athletic-strong and built for short-stint outings with a diverse pitch set and an arsenal of power and tricks. Hicks shows a composed-silent wind with a crashing delivery, showing power transfer on the lower half and hips. He's known to toy with the timing of batters with a high-delayed leg kick and quick pitch delivery. His body is fluent with his delivery and momentum follows through well. Hicks guides his strong arm with a strong full-body involvement, delivering hits on his fastballs and good breaking action on his break pitches. He typically lets it go from a three-quarter arm slot but will line up to an over-the-top release every once in a while. 
His fastball was the talk of the spring and was displayed on most highlight reels, touching up to 105mph. of five pitch options, his fastball is used 10.3% of the time averaging 99-101mph with a 36.1 WHIFF. His fastball has phenomenal bite, moving similar to a 2-seam with run, his fastball is well commanded, painting corners and working the shelves. He uses a changeup and slider as light pitch options and may show these in his early innings of work. 
Hicks has his bread-and-butter off-speed options on top of his dependable fastball. The sinker and the sweeper are two pitches that aren't far off from each other and are both deceptive and similar in nature. The sweeper is an uncommon option but a gem of a pitch for Hicks; his sweeper moves in the zone and sweeps down and away quickly for a failed fishing trip. He's thrown 165 sweepers and keeping it at a .097 batting average. It has a 2575 spin rate, 58.6% WHIFF and a 29% put-away rate. One would look at this and think this has to be the out-pitch, but it's not!
Hicks has relied heavily on the sinker. He's thrown 457 sinkers which equals a 60.3 percent usage rate. The sinker comes in at a low fastball with drop, typically placed on the corners at the knees. His put-away rate is 28.6%, a WHIFF of 18.6% and a 2103 spin rate. What makes this pitch so effective? Reaction time! This off-speed option lacks a bit on the spin rate compared to the sweeper but is thrown at 100.5mph. the sinker is his clear-out pitch.  
Hicks throws a ton of strikes with a ton of options to force strikeouts and ground-outs. He's a solid option for late-inning relief and will be a solid option to replace Jordan Romano when the situation presents itself.
---