Some love for Pat Tabler after three decades in the Blue Jays' broadcast booth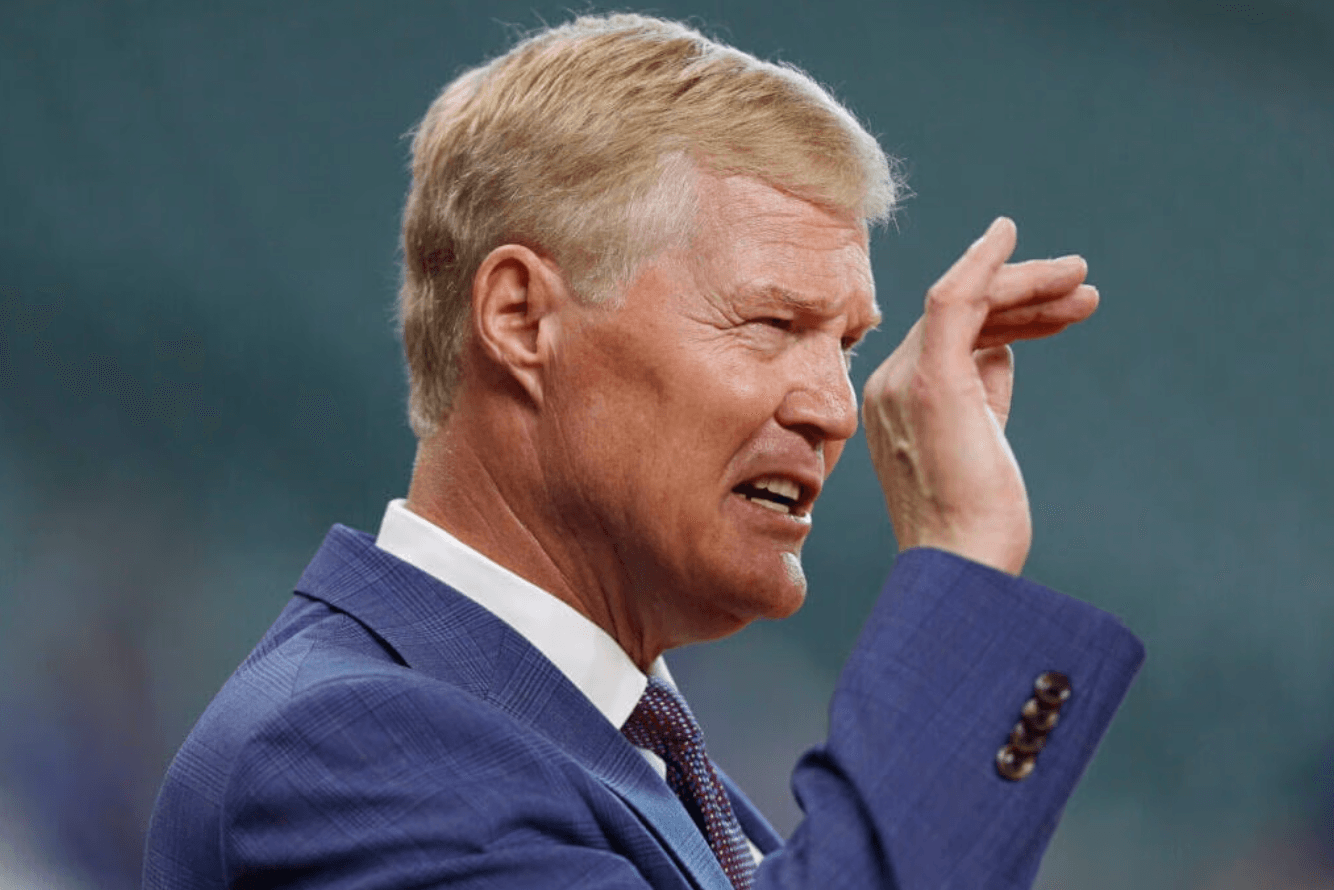 Sometimes when sports fans watch their favourite team play every game, listening to the same announcers can get taken for granted easily. I grew up listening to some of the all-time greats: Brent Musberger, Jim Nantz, Al Michaels, and so many more. Our Canadian viewers, you guys may have favourites of your own. Regardless, there are memorable plays we can associate with that one broadcaster's voice.
For the Toronto Blue Jays, the last decade-plus some change of baseball has been narrated by Buck Martinez and Pat Tabler, with a recent sprinkle of Dan Shulman.
It was announced earlier in the week that Tabler, longtime colour announcer of Blue Jays baseball on Sportsnet, has done his final game in the booth. Tabler had been working with TSN and Sportsnet since 1993.
Whatever your feelings are about Tabler and his commentary, he was an integral part of the Toronto Blue Jays media. The "swing and a drive" calls from Martinez were always followed up by some instant analysis from Tabby, as he was nicknamed.
Tabler, who has as many home runs as a Blue Jay as Munenori Kawasaki, spent two seasons with Toronto as a player. He was a part of the 1992 World Series club, serving as a utility man. One of the more unique assets of Tabler's game was his ability to come up in the clutch; Tabby was a career 43-for-88 with the bases loaded.
Once Tabler was let go from the booth, Martinez didn't mince any words as to how he felt about Tabler's exodus. Martinez felt that Tabler's departure was a sign of how little experience, consistency, and loyalty are valued. He noted that both he and Tabler were "blindsided" about the decision, and Martinez holds melancholy feelings about his long-time partner's contract not being renewed.
All of that aside, this article is meant to enlighten some of my favourite Tabby moments. Personally, I enjoy the Shulman-Martinez combo and the occasional substitute Joe Siddall, but the booth won't be quite the same without spending my evenings with Buck and Pat.
A Major Part of Blue Jays history
Tabler had been involved in Blue Jays media for more than half of the franchise's existence. With that, his voice has been in the middle of so many of the organization's milestone moments.
As mentioned previously, Tabler was a member of the 1992 World Series team. He was in the booth during Roy Halladay's dominant seasons on the mount, all 288 of Jose Bautista's home runs, the playoff runs in '15 and '16, and the "new era" of Blue Jays, featuring Vladimir Guerrero Jr., Bo Bichette, and Alek Manoah.
The Blue Jays had also been on the good side of so many classic comebacks during Tabler's time in the booth: Steve Pearce hitting two walk-off grand slams in the same week, the 7-run comeback against the Rays in September of 2018, and George Springer's late-inning heroics against the Red Sox and Orioles in 2021. Yep, Tabler had a front-row seat for it all.
Amidst all of those, Tabler was bound to follow up those moments with an "Unbelievable!" followed by his configured nickname for the club: the "Never-say-die Blue Jays", just like in the below clip.
Blue Jays – Rangers Brawl
There is no memorable Blue Jays article without referring to the Texas Rangers, who still have yet to win a World Series.
Even from the booth, Tabler always had the Blue Jays' backs. The 2016 brawl between Jose Bautista and Rougned Odor was preceded by a mini-rant from Tabby about how cheap it was for Matt Bush to peg Bautista on what was then assumed to be the last time the Rangers would face Bautista that year.
Tabler called it "weak" multiple times, as you can hear in the above, and he wouldn't let Martinez see the situation any other way.
Tabler: Well, Blue Jays aren't going to face the Rangers anymore, and they take the lead, and they drill him? On the last at-bat possibly of the season against these two?
Martinez: Yeah, but it's the tying run.
Tabler: This guy [Bush] has been throwing BBs over the plate for two games and now the first one hits him?
Martinez: Yeah, it is suspect. There's no question about it.
Tabler: I'll tell you what, Jose's pissed.
While some announcers could get called out for being biased, Tabler knew the fine line between bias and support.
My personal Favorite Tabby moment
As many television announcers experience, there are some humorous mishaps every now and then.
Take this moment for instance, when Dan Shulman mentions this particular game as "Kevin Gausman Bobblehead Night", to which Tabby asks a few seconds later, "It's Kevin Gausman bobblehead night tonight, isn't it?"
Hopefully, we see Tabby show up at a Blue Jays game or two in the near future. The booth is in good hands with who Sportsnet has now, but there will never be a replacement for Pat Tabler.
---