Taking a look at Baseball Canada's future stars from the Blue Jays hosted Canadian Futures Showcase
Photo credit:@BlueJaysAcademy - Twitter
The eighth annual Canadians Future Showcase, hosted by the Toronto Blue Jays Baseball Academy wrapped up last Sunday. Let's take a look at some standouts through scouting reports from the past week.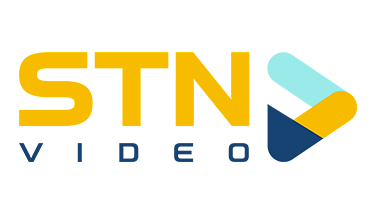 A foreword before I begin. This tournament was an absolute blast. If you are looking to get into scouting, attending this showcase is a must. I learned so much more about the intricacies of the sport, and honestly, even about myself.
Plus the all-you-can-drink BioSteel made the $200 cost worth it.
Lucas Alberti, OF/2B, 2024 eligible, Ontario Blue Jays
Report: Compact frame with muscular legs which he uses to rotate into the ball. Alberti's bat stands out, as his quick bat speed allows him to barrel balls for extra-base hits paired with excellent bat-to-ball skills. Alberti is a plus runner with the range and arm to stick in centre field.
Noah Konings, OF, 2023 eligible, Great Lake Canadians
Report: Long, muscular, and projectable, Konings has a short swing and keeps his barrel in the zone before making hard contact. Plus bat-to-ball skills, Konings has the opportunity to hit for average and power as he adds more to his 6'1, 180 lb frame. Konings has a plus arm in the outfield and is an average runner.
Reece Usselman, LHP, 2023 eligible, P27 Academy
Report: Lanky, long-limbed with projectability, Usselman sits 83-85 mph with his fastball, touching 86 mph. His best weapon is his slurve, which he can manipulate to look more like a curve or slider. Usselman's last pitch is a changeup, which is primarily used against righties, locating it on the outside portion of the zone. 
Cardel Dick, C/3B/1B/OF, 2023 eligible, Vauxhall Academy
Report: Compact, strong build with a good catcher's frame. Dick has plus bat-to-ball skills with consistent contact. Limited power which may increase as he fills out his 5'11 frame. With great feet behind the plate, it allows him to block balls quickly and get into position to throw out runners with his average arm and carry to the bag.
Jorge Valdes, OF, 2024 eligible, Ontario Blue Jays
Report: Short and compact, Valdes could potentially add gap power as he adds to his 5'10, 165 frame. He has solid bat-to-ball skills with a loose swing from the left side. Valdes is a plus-plus runner with an average arm that could improve or play better at second base.
Keaton Cottam, C/3B, 2023 eligible, Fieldhouse Pirates
Report: Tall and muscular build. Cottam has plus athleticism behind the plate with a strong arm to throw out runners. Cottam has a fluid swing, keeping his bat in the plane of the zone and spraying the ball to all parts of the field. As he continues to fill out his frame, there's a chance he can hit for power as well as average.
Eric Hartman, OF/2B, 2024 eligible, Okotoks Academy
Report: Long, muscular body. Hartman has great bat speed and can connect with the ball anywhere in the zone. Currently a line drive hitter, Hartman is projectable which may see him hit his fair share of home runs as he matures. An average runner with a strong arm will allow him to move all over the field defensively.
Evan Gunn, 2B/SS, 2023 eligible, Team Ontario Astros
Report: Short and compact, Gunn packs a punch despite his smaller stature as he has extremely quick bat speed and a surprising amount of power. Plus plus speed makes him a stolen base threat. His strong arm will allow him to stick at shortstop as long for the foreseeable future.
Sam Shaw, 2B/SS, 2023 eligible, Canadian Junior National Team
Report: Shaw has a compact build, with some remaining projectability. He has quick bat speed and an ability to hit the ball in all parts of the zone. He is a plus runner with a good sense of when to steal. Defensively, he has soft hands and good range, making some impressive plays at shortstop.
Myles Naylor, SS/3B, 2023 eligible, Ontario Blue Jays
Report: Long-limbed with plenty of muscle, Naylor is the best Canadian-eligible draft prospect. The raw power is there, as he won the home run derby at the event. He also has a fluid swing, which results in plenty of Vladimir Guerro Jr-Esque line drives. 

As he fills out his frame, the opportunity to hit 20-25 professional homers a season is there. Defensively, he's likely to play third base as he has a strong arm and a good internal clock.
Other notable players:
Noah Cantwell:

Hits the ball hard and makes solid contact. Likely will play 1B in the future.

Esteban Dessureault:

A standout on the youngest team. Hit plenty of hard-hit balls and participated in the HR derby.

Sean Duncan

: Born in 2008, Duncan was the youngest player invited to the tournament. High 70s fastball, Low 70s changeup. Solid results in his start (3 strikeouts, 1 earned run)

Noah Bourgeois

: Nasty changeup with an RPM hovering around 2,000, a great out pitch. Features a low 80's fastball (82-84 mph) with great spin. His curveball is a get-me-over pitch, but has an excellent bend and could develop into a plus breaking ball.

Felix-Antoine Verstricht:

Fastball/Curveball guy. Fastball sits mid 80s (82-85 mph), while his curveball hovers around an RPM of 2650-2750.

Eric Machej:

6'3, 170 lb, and 2024 eligible. His fastball sits in the high 80s (87-89 mph). Also plays shortstop and sprays the ball, has some pop. Could be an interesting player to track through college, as he's committed to Illinois State University.

Jason Green:

Hit the only in-game home run of the tournament (albeit wind assisted). Behind the plate, he has a strong arm and solid pop times. Blocking will need work.
This tournament was an absolute blast. I learned so much, especially about the mechanics of what goes into pitching. If you live in the Toronto area and would like to scout, this event is worth every cent. Big credit to the TBJ Baseball Academy's Twitter, which is where all the clips for the prospects can be found.
Plus you get to watch plenty of baseball games!
As always, you can follow me on Twitter @Brennan_L_D. I thought about putting this on my Patreon account, but figured that readers would enjoy a different change of pace!
---