Teoscar Hernandez returns as the Blue Jays host the Atlanta Braves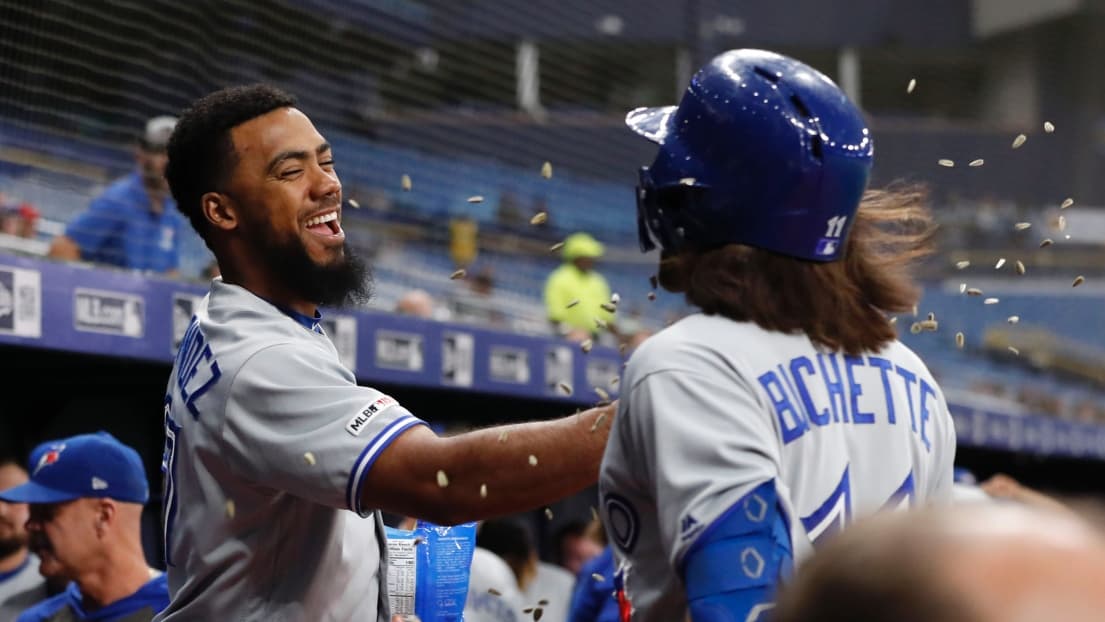 The Blue Jays are inching closer and closer to operating at full strength.
Well, when it comes to their lineup, at least. They still have about a dozen injuries to their pitching staff, but, after activating George Springer on Wednesday, the Blue Jays will also welcome back Teoscar Hernandez from the COVID list on Friday when they host the Braves.
So, with Springer and Hernandez back, Charlie Montoyo will be able to put together an optimal Blue Jays lineup for the first time this season. What would that look like? I'm thinking…
Springer DH
Bichette SS
Vladdy 1B
Hernandez RF
Grichuk CF
Semien 2B
Biggio 3B
Gurriel LF
Kirk C
How they're doing…
The Braves have had a very underwhelming start to their season. They sit 12-13, and while that's enough for first place in the NL East, it's a far cry from what you'd expect from a team who came within one win of reaching the World Series last year.
Just like pretty much everyone else, the Braves are dealing with a decimated pitching staff. They're still without Mike Soroka (who had a freak ACL injury last year) and will be until at least June, they have a couple of other key rotation arms, Max Fried and Sean Newcomb, on the shelf, and Chris Martin, one of their late-inning options, is also injured.
As a result, the Braves, a team known for their very, very good pitching, are allowing the sixth-most runs-against-per-game in baseball at 4.76. On the other side of that, Atlanta's offence, led by Ronald Acuna Jr. who sits first in the National League in OPS, is well above average, scoring 4.68 runs per game.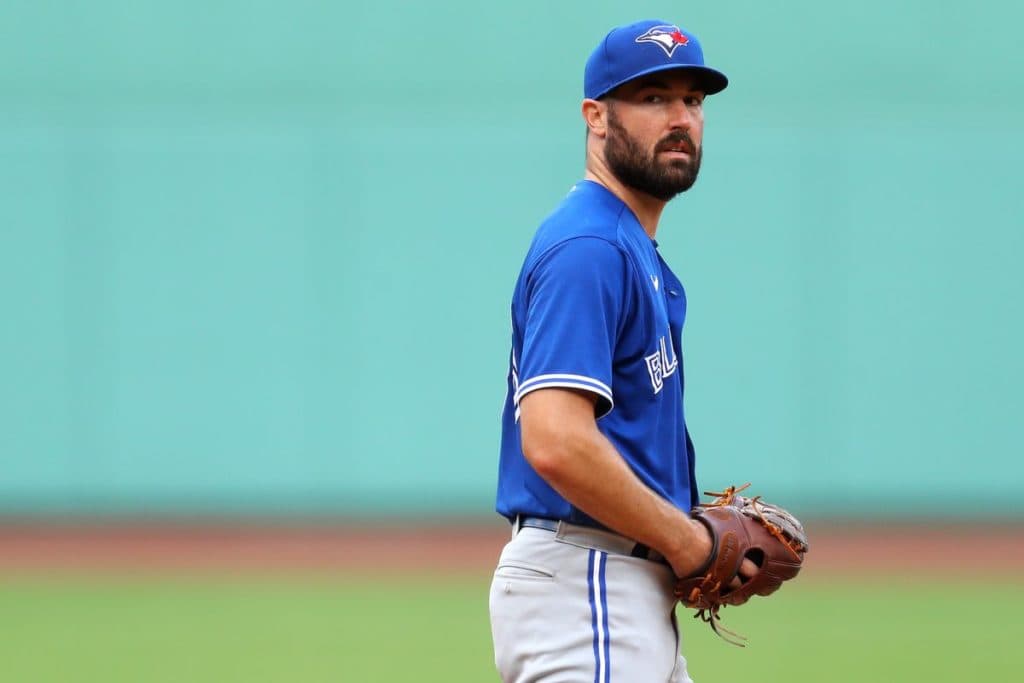 The head-to-head…
Robbie Ray vs Drew Smyly
??? vs Charlie Morton
??? vs Ian Anderson
Given the injury to Hyun Jin Ryu, we don't have a very good picture of who will be starting for the Blue Jays this weekend. After Robbie Ray opens things on Friday, it'll be Montoyo piecing together a handful of bullpen arms to complete the puzzle on Saturday and Sunday. Ross Stripling might be ready to come off the Injured List on Sunday, which would certainly make life easier for Montoyo.
The Sunday game is really the only one in which Atlanta really carries the pitching advantage as their ace, Ian Anderson, is scheduled to start. Anderson has a sparkling 2.48 ERA through five starts this season and hasn't allowed a run in 13 2/3 innings over his past two outings.
On Friday and Saturday, though, the Braves will trot out Drew Smyly, who I didn't know was still in the big leagues, and the 37-year-old Charlie Morton. Smyly has allowed 12 earned runs over 15 innings this season while Morton has allowed 15 earned runs over 28 1/3 innings. The Blue Jays are obviously familiar with Morton from his time in Tampa Bay. They clubbed him for six runs in four innings in the first game of the season last summer.
Thoughts…
This is the beginning of a really, really difficult ride for the Blue Jays. Despite their record, the Braves aren't an easy opponent, and then they'll head on the road for four in Oakland, three in Houston, an off day, and then three in Atlanta.
The lineup is fully healthy now and the Blue Jays need to start hitting. The pitching has done an unbelievable job at dragging the Blue Jays to a respectable 11-12 record through April despite the injuries they've faced. Eventually, the pitching is going to tire and hit a bit of a wall and the bats will need to step up to compensate.
Let's hope having both Springer and Teoscar in the lineup is the spark the team needs to get rolling because these next few weeks are going to be difficult.