The Blue Jays are on the verge of a sweep in The Bronx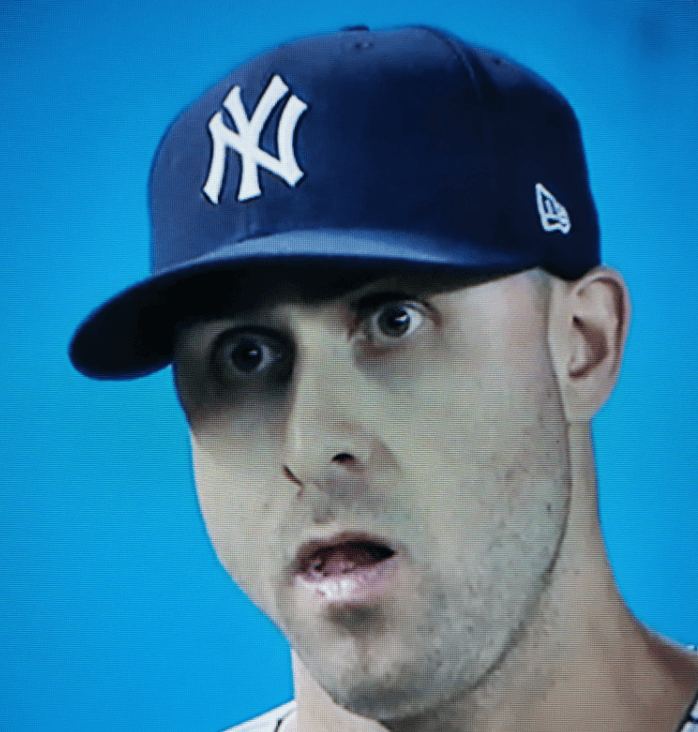 Remember when the Blue Jays couldn't beat the Tigers? Neither do I.
Toronto improved its season-high winning streak to seven games with a 6-3 win over the Yankees in New York. They've now won the first three games in the series and are on the verge of a four-game sweep.
Seem sorta, kinda familiar?
The Red Sox also won tonight so we're now a game-and-a-half behind New York and we're still two games behind Boston. Tomorrow will represent an opportunity for the Blue Jays to pull within a half-game of the Yankees for a playoff spot.
Yes! Fuck yes! Let's talk about the good stuff from tonight's game…
Alek Manoah!
It wasn't the same as his big league debut, which featured six scoreless innings, but Alek Manoah came out and worked his way through a near quality start tonight, tossing five-and-two-thirds innings while allowing three earned runs, all of which came on a Brett Gardner dinger.
The thing about Manoah's start that rocked was that the aforementioned Gardner homer came on a rally with two outs in the fifth inning. Despite that happening, he came got the final out of the fifth and then came out and got two more outs in the sixth. Gutsy stuff from the Big Man.
Also, on the other side, Luis Gil had one of the weirdest lines you'll ever see — 3 2/3 IP, one hit, 7 BB, 0 ER.
The bullpen!
Trevor Richards came into the game after Manoah and struck out Gary Sanchez with a runner on first base, and then got two outs in the seventh. Next, Cimber came in and pulled off a huge strikeout of Anthony Rizzo with a runner on first and second. Cimber also worked through the eighth, which featured a strikeout of Joey Gallo. Jordan Romano finished things off in the ninth without much worry.
Marcus Semien!
This really has been the month of Marcus Semien, as he carries his already-good season into an amazing performance down the stretch into an even larger payday than the one we've anticipated. Semien again came up huge for the Blue Jays, driving in two runs on a single in the fourth after the team failed to cash in any of Gil's many walks.
Jarrod Dyson?!?
In the eighth inning, the Blue Jays added a much-needed insurance run, which started with Lourdes Gurriel hitting a triple and Jarrod Dyson scoring on what really didn't look to be a sacrifice fly from Jake Lamb. This is definitely a sentence I expected to write back in July.
Dyson also made a nice catch to end the game in the ninth.
Vladdy!
Here was the next insurance run. See you tomorrow!