The Blue Jays didn't extend a qualifying offer to Ross Stripling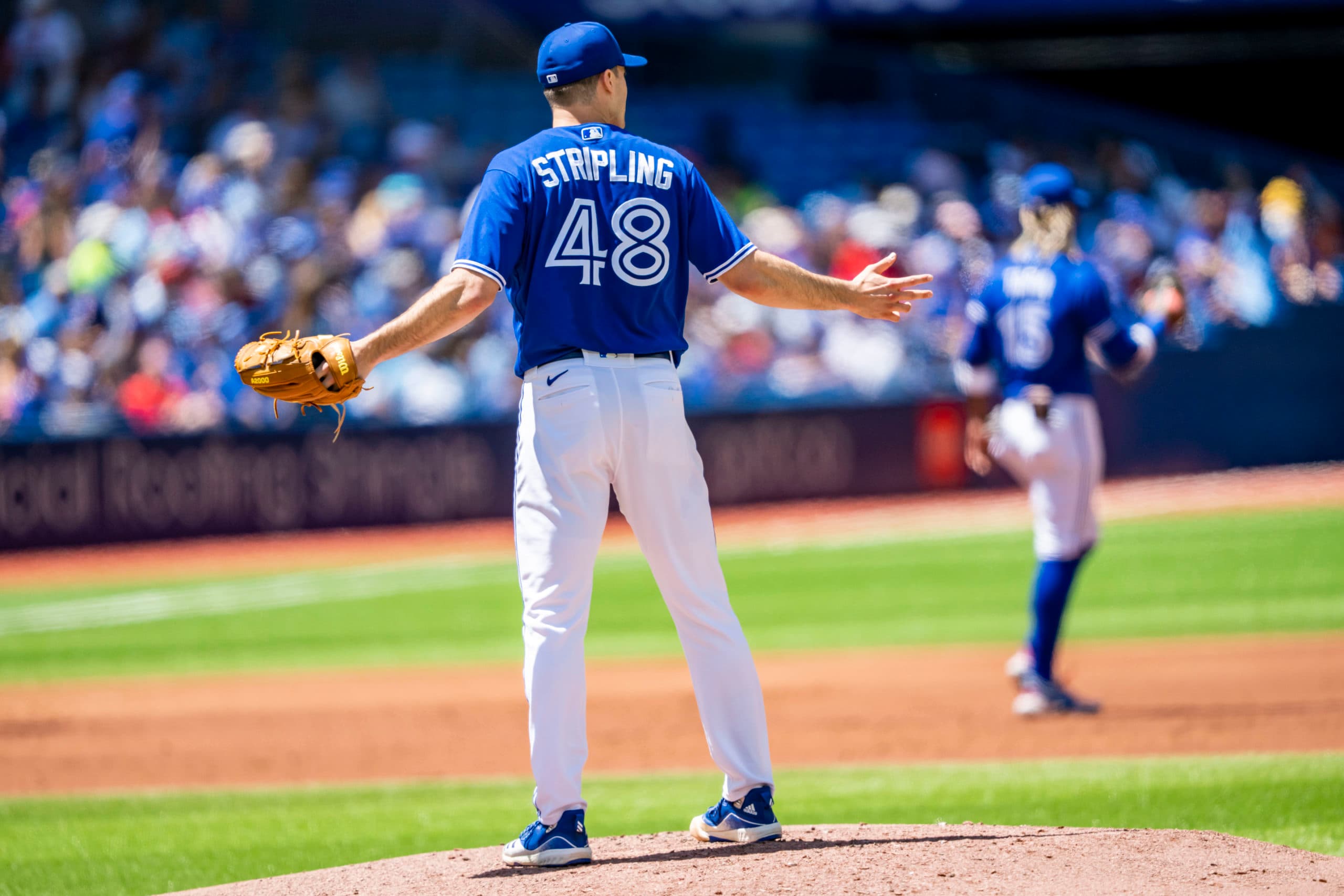 Photo credit:Kevin Sousa-USA TODAY Sports
Ross Stripling will head into free agency without draft pick compensation attached to his name.
Thursday was the deadline for Major League teams to extend qualifying offers to free agents. Stripling was the Blue Jays' only major free agent and the team opted not to give him a qualifying offer.
If a player accepts a qualifying offer, they'll be signed to a one-year contract worth the average of the top 125 highest salaries in baseball, which, for 2023 is $19.65 million. If a player declines the qualifying offer, they go into free agency and the team that they left gets a compensatory pick in the following's year amateur draft. The team that signs the player who rejected the qualifying offer also loses a draft pick for competitive balance.
So, this means that Stripling goes into free agency without any draft pick compensation attached to his name. The Blue Jays won't be on the hook for an expensive year of Stripling but they also won't get anything if he leaves to join another team in free agency.
It's also worth noting that this doesn't mean that the Blue Jays have waved goodbye to Stripling. The two sides could agree to a multi-year contract that offers the player more security and the team more flexibility. The Blue Jays and Marco Estrada agreed to a two-year deal after he was qualified following his successful 2015 season.
Stripling put together the best season of his career in 2022, posting a 3.01 ERA over 24 starts and 32 appearances. Stripling was a critical part of the Blue Jays' success in the regular season as he filled into the starting rotation seamlessly from the bullpen after Hyun Jin Ryu went down with an injury. But as good as Stripling's performance in 2022 was, committing nearly $20 million to a player coming off of a career year would be a significant risk for the Blue Jays considering their other financial obligations this winter.
---