The Blue Jays make a flurry of roster moves, as Brandon Belt is placed on the injured list, Danny Jansen returns, and more!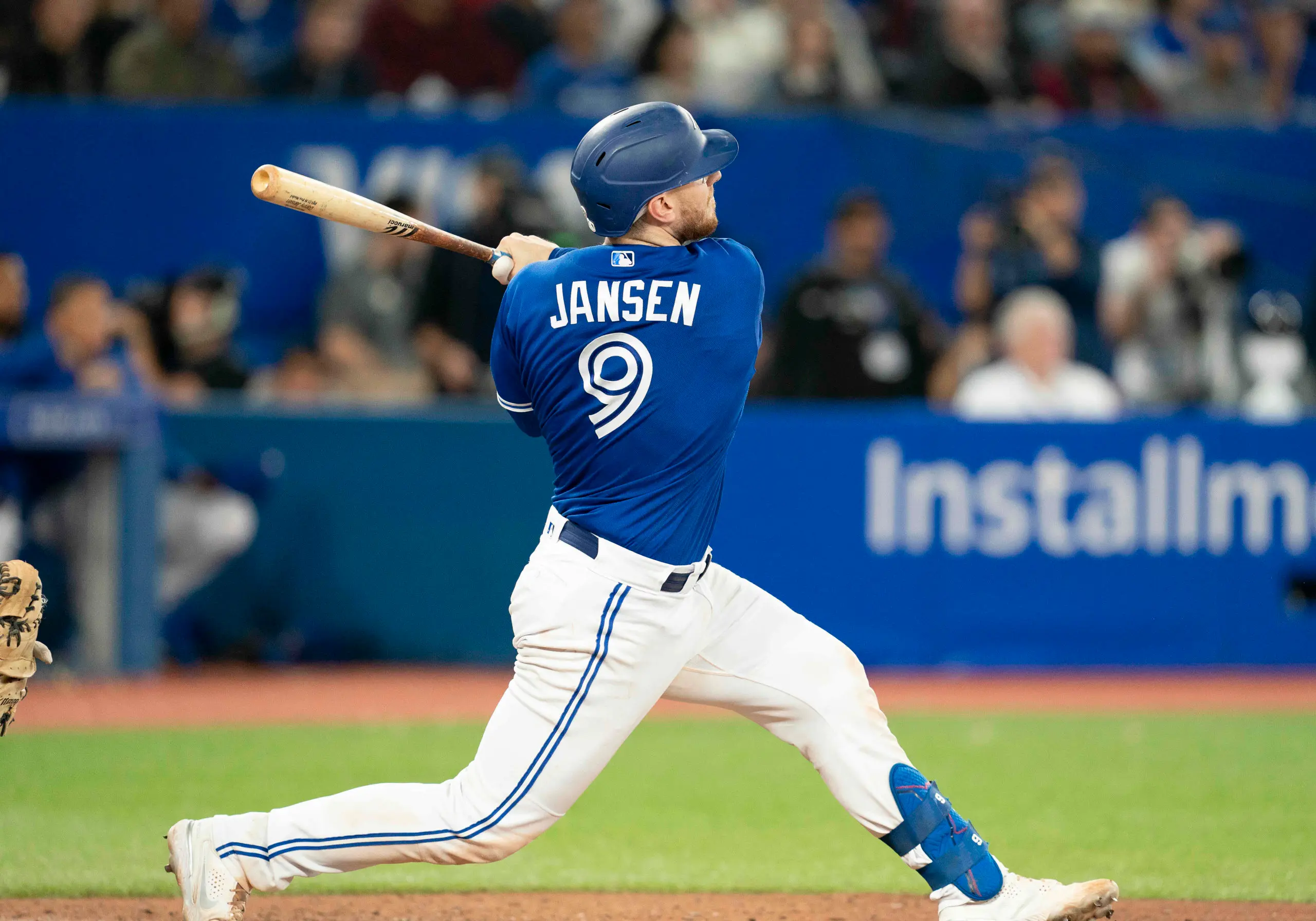 Photo credit:Nick Turchiaro-USA TODAY Sports
The Blue Jays made a flurry of moves on Tuesday evening.
We'll run through each of the six transactions, as well as give stats and opinion.
Danny Jansen activated off the injured list:
The series circled on the calendar for Jansen's return was the start of the Baltimore series, and what do you know, he's back.
Jansen has tapered off significantly since his fantastic 2022 season that saw him hit 15 homers in 248 plate appearances while slashing .260/.339/.516. In 2023, he's slashing .207/.273/.413 with six homers in 132 plate appearances for an 86 wRC+, compared to a 140 wRC+ in 2022.
He looked good in his rehab assignment, finishing with three extra base hits, two doubles and a home run, in eight plate appearances.
If he can regain his 2022 form, watch out.
Tyler Heineman optioned to Buffalo:
Heineman filled in well defensively for Jansen, but he also slashed .300/.462/.400 with a double in his 13 plate appearances with the Jays.
He's a third string catcher by all means, but he gets the job well defensively and will occasionally hit the ball well. This was a good trade to reacquire him.
Adam Cimber added to the paternity list:
Everything is starting to make a lot more sense.
The 32-year-old has had a rough season in the big leagues, posting a 6.75 ERA and a 7.34 FIP in 18.2 innings pitched. His K% also dropped from 19.8% to 12.6%, while he has a career-high 8 BB%.
For me, Cimber is the reliever I trust the least in the bullpen, even if his 2.80 ERA and 3.47 FIP in 70.2 innings pitched last season was great.
Hopefully he can find his 2021 and 2022 self, because his job is in jeopardy.
Bowden Francis recalled:
It made absolutely no sense when the Jays sent down Bowden Francis on Sunday. It now makes a lot more sense with Cimber heading to the Daddy List, as it allows the Jays to avoid the 15 day wait to recall Francis.
Francis had a great 2023 debut, finishing with a line of
2.2 IP, 2 H, 1 ER, 0 BB, 3 K.
He touched 97.8 mph with the fastball, and showed off one of the best curveballs in the organization.
When Cimber returns, they can easily option Hatch to the minors. It was a very clever move to bring up an extra arm for a few days while withholding knowledge.
Brandon Belt heads to the injured list:
Not something you like to see.
Belt was added to the 10-day injured list, retroactive to Saturday, June 10th when he injured his left hamstring.
The 35-year-old first baseman has been one of the best Blue Jays hitters this season, slashing .263/.378/.434 with four homers in 180 plate appearances. While his 37.2 K% is the highest he's had in his career, he has a pretty darn high 15 BB% as well.
Since May 1st, he's slashing .323/.452/.527 with three homers in 115 plate appearances. He had a rough start, but that was a heck of a signing by the front office.
Hopefully, he'll be ready on June 20th to return to game action.
Ernie Clement recalled:
This is the 27-year-old's second stint with the Blue Jays this season. In his first stint, he had six plate appearances and hit two doubles.
Clement has been one of the Buffalo Bisons' best hitters in 2023, as he's slashing .329/.411/.524 with six homers in 166 plate appearances. Moreover, he has a 12 BB%, while only striking out 3.6% of the time, an absurd split.
There's also the insane statistic that he hit only eight homers in 1,340 minor league plate appearances prior to joining the Bisons. In just 166 plate appearances, he's only two shy from matching his career totals since 2017.
What to think of these roster moves:
It was a smart idea to send Francis down for an extra arm, with the knowledge that Cimber would have a baby soon. When Cimber is ready to come off the paternity list in three days, the Jays can option Hatch.
Jansen returning will be a huge boost as they have some more pull power. However, losing Belt sucks because he's been one of, if not the best, Blue Jays hitters since April ended.
As always, you can follow me on Twitter and Instagram @Brennan_L_D.
---