The Blue Jays were mentioned as a fit for White Sox infielder Tim Anderson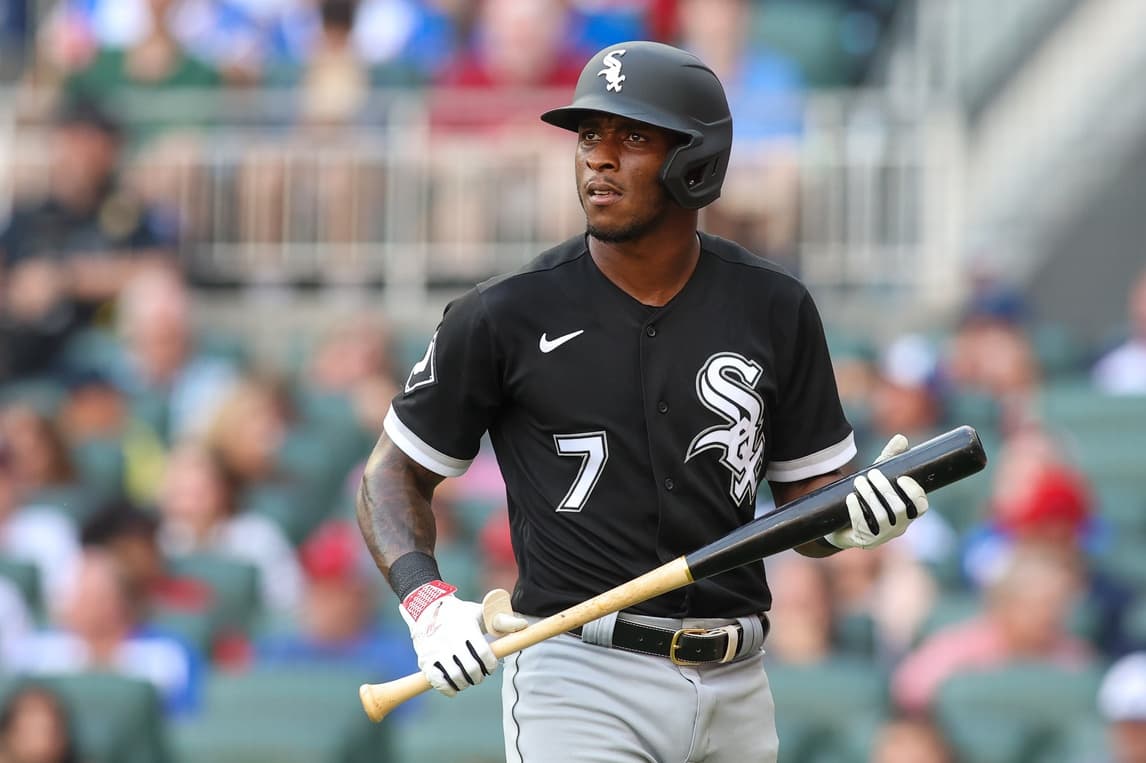 Photo credit:© Brett Davis-USA TODAY Sports
Could the Toronto Blue Jays again look to an American League Central team for depth ahead of this summer's trade deadline?
Jon Morosi appeared on MLB Network to talk about some trade rumblings and mentioned that talks around Chicago White Sox infielder Tim Anderson are heating up. He also noted that the Blue Jays were among the teams who could be a fit for Anderson, though Morosi didn't specify if the team has been speaking with the White Sox about a trade.
Anderson was an All-Star in back-to-back seasons in 2021 and 2022 and was considered one of the best shortstops in baseball for a few years. Between 2019 and 2022, he slashed a .318/.347/.474 line and hit 51 home runs while swiping 61 bases.
Now 30 years old, Anderson is putting together the worst season of his career. He's slashing a .241/.281/.283 line and hasn't hit a home run this season but his numbers have improved since the All-Star break. He's gone 14-for-37 with a couple of doubles in his last nine games.
Anderson also has some pretty extreme splits this season. He has a paltry .503 OPS against right-handed pitchers but has put up a solid .752 OPS against lefties. The Blue Jays need another righty bat who can hit left-handed pitching and Anderson could be helpful in a platoon role.
The question is whether or not Anderson would be an upgrade over Santiago Espinal as part of the second base platoon. Espinal's offence has declined considerably from last season and he hasn't been getting the job done against left-handed pitchers, as he has a .218 batting average and a .586 OPS against southpaws so far this season.
Trading for Anderson would be much like last summer when the Blue Jays acquired Whit Merrifield from the Kansas City Royals. That situation saw the Blue Jays buy low on a former All-Star who was struggling through a miserable season with a terrible team and reap the rewards. Merrifield has been very effective as a Blue Jay and all it cost to get him was a depth pitcher and a middling prospect.
---