The Blue Jays wrap up the first half with late heroics against the Royals
Photo credit:© Nick Turchiaro-USA TODAY Sports
Well, the movie has now reached the All-Star break scene. The Blue Jays finished the first half of the season with a 3-1 series win over the Kansas City Royals, with the final two wins coming in dramatic fashion.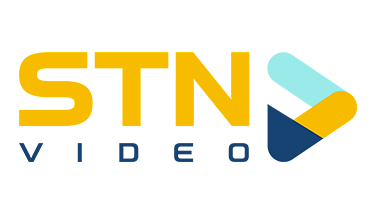 Max Castillo got the nod on Saturday. He gave up three runs in three innings, but with the break approaching, John Schneider was able to unload the bullpen. Vinnie Pasquantino's home run off of newly-named All-Star Jordan Romano in the 10th inning gave the Royals a 5-3 lead, but the Jays had answers. A double by Vladimir Guerrero Jr. and a single by Raimel Tapia tied the game, allowing Teoscar Hernandez to single in the winning run.
The Jays bullpen went seven innings and only allowed one earned run (nice!). Whether Castillo earned another start or not becomes the question (or they could simply ~acquire another arm by trade~), but he still owns a 3.38 ERA during his time in the majors, which isn't terrible.
Jays fans who also happened to be Peacock subscribers were in luck on Sunday as the Jays completed the series win. Alejandro Kirk hit a two-run home run in the 8th inning off of Wyatt Mills to give Toronto a 4-2 lead, allowing Romano to come in and slam the door in the 9th.
Jose Berrios started Sunday's game, going 6.1 innings, allowing seven hits, two runs, a single walk, and seven strikeouts. The bulk of damage against Berrios was done in the first two innings; four hits and two runs. However, Berrios was unfazed the rest of the way, earning himself his third consecutive quality start. Since his blunder in Milwaukee, Berrios is 2-0 with a 3.09 ERA and 29 strikeouts. Maybe this stretch of good pitching is the consistency Berrios needs to stay on the right track.
Toronto finished the first half winning five of their last six, and enters the break with a 50-43 record. They are third in the AL East, and currently occupy the 3rd AL Wild Card spot. A six-game winning streak would've been really nice, but it's important to remember that it's baseball, and things like this happen. Let's not forget in 2019 when the Jays probably stole a win or two from contenders while throwing out Wilmer Font to open for Jacob Waguespack.
Another positive was the amount of noticeable passion the Jays played with this weekend. Yeah, it was against the Royals, but seeing Vladdy avidly fist-pump sliding into second on a game-tying double on Saturday shows me that these games really mean a lot to these players.
---